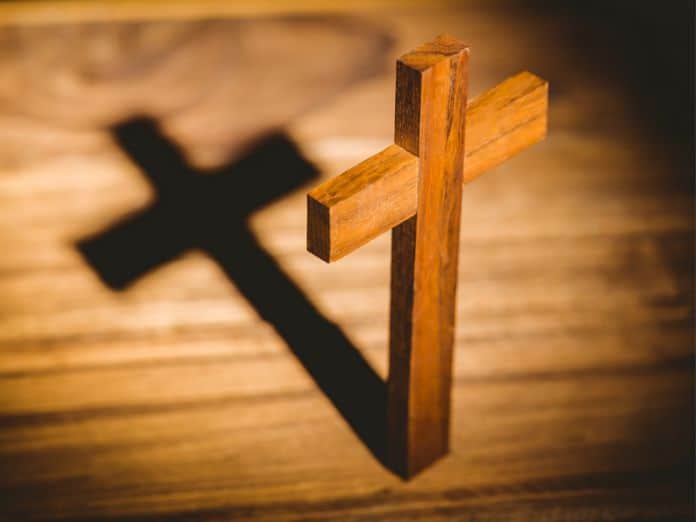 A Beaver Area school board protest scheduled for Monday in support of the suspended high school principal is based on an assumption of religious discrimination that school officials wholeheartedly deny.
But the kerfuffle has brought new light to the religious organization Principal Steve Wellendorf represents: Beaver Valley Young Life (BVYL), a nonprofit international Christian group dedicated to forming personal friendships with and proselytizing to students about a strict following of scripture, including an anti-gay message.
Wellendorf serves on BVYL's committee. Beaver resident Luke Berardelli, who graduated from the district in 1999 and has been vocal in his support of BVYL, organized the protest.
Berardelli has said he plans to ask the board to not renew Superintendent Carrie Rowe's contract because he claims she's targeted people involved in Young Life. Others are alleging the opposite is true, that some individuals are targeting Rowe because of her sexual orientation.
Rowe denied Berardelli's accusations that the district had targeted Wellendorf because of his affiliation with Young Life in a statement provided to BeaverCountian.com.
"While we are aware of the misperceptions circulating in the community about the reason for (Principal Wellendorf's) leave of absence, please know that the Beaver Area School District does not discriminate based on race, color, national origin, sex, disability, age, religion, ancestry or any other legally-protected classification. Because this is a personnel matter, we are unable to provide further details on this matter."
Berardelli is claiming that Wellendorf also was targeted for his open support of another member, Moriah Bridges who graduated from Beaver in 2017. Bridges became the subject of national attention when administrators asked her to rewrite her address because it was in the form of a prayer instead of a speech. Bridges' final speech still included prayer elements.
Berardelli also alleges that Rowe targeted former girls' varsity soccer coach Shannon Essick who left the post last year. Essick is also the BVYL area ministry director.
The district had received complaints from some parents alleging Essick was giving preferential treatment to BVYL members, and that the woman had regaled players with tales of her misspent youth and encouraged them to share their stories.
Essick told BeaverCountian.com the complaints made against her had no merit.
"I think that they are refuted in the fact that I always respected and followed the expectations of school officials involving Young Life on school campus. I never one time came to the school to do the job the school had hired me to do without being professional about that. I did my job and Young Life played no role in that."
She declined to say whether or not she feels she has been targeted because of her beliefs, as Berardelli has asserted, and would not answer other questions about the BVYL ministry. Instead, she sought to emphasize that her organization has been operating by the rules.
"We respect and follow the expectations established by the school officials regarding the presence of outside groups, including Young Life, on school campuses or at school activities. We feel Principal Wellendorf has been clear about school district policies and expectations and we have closely followed those expectations. We also believe he has shown excellent leadership as principal and hope he will be reinstated in his role."
Essick said she intends to pray for all of the school board members and administrators, including those who have views different than her own.
Essick said that while Berardelli has been a vocal supporter of BVLF, he has no formal role in her organization. "I have never met him."
Berardelli, who once tweeted that transgender people have "mental disorders" in reply to a New York Times tweet about Vermont's first transgender governor candidate, says in his publicly issued statements that the district is no longer teaching the beliefs of its community.
"We are a community of strong faith and deep beliefs. The school district that our children attend should reflect those community standards we hold dear and cherish … The school board, nor the superintendent, nor any other district staff, should be trying to dismantle this representation by their leadership and/or decision making that undermines the values and principles our district communities cherish."
His scheduled protest on Monday was bolstered by publicity provided through an article published by the Beaver County Times on September 12, which did not delve into the underlying controversies plaguing the district.
School Board President Frank Bovalino told BeaverCountian.com that Berardelli's claims of religious persecution are "absurd" and that he feels Superintendent Rowe has been doing a "fantastic job" for the community.
"From my perspective, and I have been on the board basically for 20 years, I see a milestone in our district right now as far as its service to the students in educating them. From the parents to the teachers, the administrators to the board, I have never seen the quality of education for the price taxpayers are paying ever before in our district."
Berardelli announced on social media that he intends to run for school board next year, and is seeking to recruit other similarly-minded individuals to run alongside him. Berardelli is an active member of the local Republican party and manages the Beaver County Young Republicans Facebook page. He previously served as a Beaver borough councilman.
Berardelli has not specifically mentioned LGBT issues in his public statements about the district, although BeaverCountian.com has received a number of messages from members of the community which have contained anti-gay sentiments in the days leading up to and following his announcement of the planned rally.
Janet Holp-Hedge, who says she is a parent with children in the district, wrote to express her support of Wellendorf and fears that the district may be promoting homosexuality.
"The superintendent is an atheist as well as being a lesbian," she wrote, also listing other school personnel she believes may be gay or non-Christian. "My concern is that their views will be pushed onto our children."
Holp-Hedge wrote that she has been troubled by lessons of acceptance being taught to students by the district.
"One English class already had to do a paper on LGBTQ. When a student said that it's not normal, the teacher said that he couldn't say that. My children have moral beliefs and Christian beliefs that we taught them from day one. I do not want the school trying to indoctrinate them that this is the new normal. It is not. It is against God's will for us. They can do what they want in their own personal life, that's on them, but don't try to mess with the beliefs of very impressionable children."
But attempting to "mess with the beliefs" of children is exactly what critics of Young Life say it is working to achieve in the district.
A 314-page "The Complete Leader" resource handbook for Young Life volunteers goes into detail explaining how to befriend students until they get to a level of trust and can "come to know Christ."
It recommends going to school sporting events, plays, concerts, basketball pickup games, the mall or places students are likely to work to start the friendships. It also provides a 47-point list of things to do with them for ideas, such as bringing them into their homes, and recommends keeping an up-to-date record so volunteers are on top of things when they talk.
Using secular music may be a way to draw in "hard-to-reach kids," it says.
Young Life is a nonprofit "parachurch" ministry – meaning it works across Christian denominations. Based in Colorado, its mission is to reach out to middle-school, high-school, and college-aged kids. It's billed as a "place to talk about surviving school, break-ups, parents, bad grades or God."
Its "Statement of Faith" in part says the old and new testaments are the "final and supreme authority in all matters of faith and conduct."
From its "How to Thrive at Camp" handbook, Young Life says "appropriate sexual conduct" only occurs between married heterosexual partners.
The handbook says that homosexuals engage in sexual misconduct, and Young Life will minister to them but not condone their behavior. It says they will also provide medical, psychological, spiritual and economic assistance to them. But, in no instance, is a homosexual allowed to serve on staff or as a volunteer.
Additionally, Young Life publications say that, "with regard to the delicate matter of homosexual lifestyle and practice, in the light of the biblical data regarding creation, Young Life believes such activities to be clearly not in accord with God's creation purposes."
Beaver Area includes a population of openly gay students and a transgender student graduated in recent years.
Grace DuBois graduated from Beaver Area School District in 2017, where she openly identified as a member of the LGBT community. She is now a student at the University of Pittsburgh.
"I was valedictorian of my class and I also gave a (graduation) speech that year along with Moriah," she said. "I was out in school, most of the students knew, but I don't think the teachers and administration really did."
DuBois told BeaverCountian.com she was at times made to feel isolated during her years in the district, but believes Superintendent Rowe was working to create a school environment more respectful of diverse views.
"Because I am progressive and am not religious, and because I am part of the LGBT community, I sometimes felt 'other' in Beaver," said DuBois. "At the school board meeting after the 2017 graduation, I stood up in support of Dr. Rowe and thought it was unfortunate how she was being treated by some of the more conservative voices … It was known at the time that she is gay but it was never an issue with the students."
Beaver Valley Young Life's website claims it's currently in two local school districts and at Geneva College, with local offices in Ambridge and Sewickley and a club in Beaver Falls. Its goal is to grow into all local schools, and describes the ministry in the Pittsburgh metro area as "booming." Pittsburgh Metro Young Life encompasses 15 Young Life areas.
BVYL raises money for ministry costs and to provide camp scholarships to Lake Champion in Glen Spey, N.Y. On July 23, it had a golf outing at Seven Oaks Country Club in Ohioville, sponsored by Chick-fil-A, the Fort McIntosh Club in Beaver (Berardelli is a member of the club and secretary of the Fort McIntosh Foundation, the club's philanthropic arm,) Stray Cat Studio in Beaver Falls, Beaver Falls Coffee and Tea and Dick's Sporting Goods.
Started in 1939 by a Presbyterian minister in Texas, it claims 700 ministries in 324 cities, with about 18,000 members.
BeaverCountian.com contributing editor Lori Boone contributed to this report.
Editor's Note: This article originally listed Luke Berardelli as the secretary of the Fort McIntosh Club, when he is in fact secretary of the Fort McIntosh Foundation, the organization's philanthropic arm.