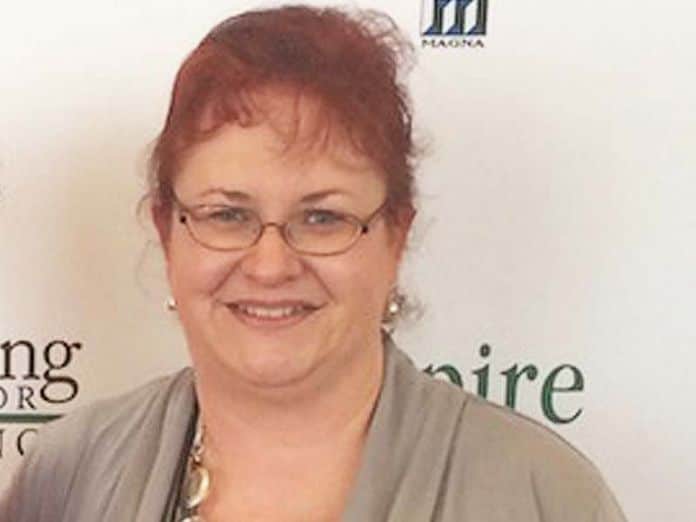 An attorney went to the Pennsylvania State Police in January, alleging the Ambridge Police Chief wanted her to alter a written complaint he asked her to make against an officer in his department. Attorney Jodi Ann Gill says Chief James Mann tried to get her to disparage a second officer who had done nothing wrong, alleges he inappropriately urged her to make parts of the statement "more sexy," and claims Ambridge Solictor Richard Start was on the phone consulting with Chief Mann as he was pressuring her to rework what she had written.
Attorney Jodi Gill specializes in civil rights law and currently serves as an adjunct professor in Community College of Allegheny County's Criminal Justice Department, where she teaches courses on ethics and criminal law. Gill, who also has a Phd. in education, similarly teaches a course on American government at Penn State Beaver, and for nearly the past decade has been a Civil Service Test prep course instructor for the Allegheny County Police and City of Pittsburgh Police departments. Along with her various teaching positions, Gill also volunteers with several nonprofit initiatives, including providing pro bono legal services for the FBI's Anti-Human Trafficking Coalition.
Jodi Gill says she had no prior ties to Beaver County before moving to Ambridge in November of 2016 from her home in the South Side neighborhood of Pittsburgh. Gill was caring for her elderly parents who moved in with her and wanted to be more centrally located to the various college campuses where she teaches — she also planned to open an immigration law practice.
It was not long after she moved to Ambridge when Gill said she then began hearing disturbing things about the town's Chief, and says in August of last year she had a first-hand experience with the man which left her troubled.
Gill told the Beaver Countian her interactions with Ambridge's Police Chief and Solicitor began after hearing Ambridge Patrolman Doug Edgell make remarks in a local restaurant which she believed were racially insensitive. Gill alleges that three Ambridge Officers were seated across from her eating breakfast on the morning of August 13th, when Edgell started reacting to news coverage of protests in Charlottesville, saying he felt the Black Lives Matter protesters were a bunch of hippies, the torch-carrying counter-protesters were patriots for defending the Confederate statues, and that those who were struck by a car got what they deserved.
Gill thought the comments were inappropriate for an officer in uniform to be making.
"I was sending text-messages to a colleague telling him what I was hearing because I couldn't believe my ears," said Gill. Along with her contemporaneous messages to a fellow attorney, Gill said she later told another acquaintance about what she had heard.
Officer Doug Edgell could not be reached by the Beaver Countian for comment and did not return a message left on his cellphone voicemail. Some of the remarks that Gill alleges she heard are consistent with posts Officer Edgell had made to Facebook around the same time period, in which he dubbed the Black Lives Matter protesters as "urban terrorists." The Beaver Countian first became aware of those posts after being contacted by another resident of Ambridge last August.

"I didn't bother to report it because I really didn't think anything would be done about it," said Gill. But a little more than a week later, Gill said she received an unsolicited call from Ambridge Borough Solicitor Richard Start — she remains uncertain how the attorney heard about the incident or got her phone number.
"Richard Start called me and said, 'I understand you were witness to an incident and I was wondering if you would give me a statement'," said Gill. "I told him exactly what I had seen, and he asked me if I would also talk to Chief Mann about it. I told him I had not heard good things about Mann and I was very leery to talk with him."
Jody Gill said Solicitor Start attempted to reassure her about the Chief, "Richard Start told me on the phone that, 'I would trust Jimmy Mann with my life, when he retires I am hoping he will come be an investigator for me.'"
Gill said Start acknowledged that Chief Mann had a negative reputation among some in the town, "He told me how lucky Ambridge was to have him and that the reason people don't like him is because 'he makes the hard decisions and the hard calls.'"
The woman said she reluctantly agreed to speak with Chief Mann.
"My next phone call was as I was coming home," said Gill. "Start, Mann, and an associate in Start's office called me together on speaker phone and asked me again what happened. They asked me to type up a statement, which I did, and I emailed it to Chief Mann the next morning before I left for work."
Gill said she then began receiving a series of phone calls from Mann, who wanted her to make changes to the statement.
"I was doing academic advising that day at Community College of Allegheny County and he kept trying to call me, and I'm trying to work. He keeps telling me that timing is urgent and they have to get an updated statement. I kept saying I have to work," said Gill. "I offered to go to Richard Start's office in Sewickley on my way home to sign a final statement, but Mann said no, I will come to your house. That seemed strange to me."
Attorney Gill said she contacted Chief Mann after getting home and he showed up to her house within minutes.
"We went out on my back porch and I brought my laptop out because I have wireless internet," said Gill. "Mann was on two different cellphones. He kept calling Richard Start on one cellphone. He had multiple other calls from multiple other people on the other cellphone, and he kept telling them that he was with me. That made me even more nervous."
Gill said Mann was seated close enough to her that she could hear some of what Start was saying to him on the phone.
"Mann kept telling me there were issues with my statement and errors with my statement," said Gill. "He kept trying to change a lot of things, and I said to him, 'this is information that I wouldn't know and I wouldn't have.' I am describing from my experience what I saw, but he kept trying to put other stuff in and take some stuff out […] This is not what I had expected or ever experienced with a witness statement. In my head I kept thinking, this is not the way it is supposed to work, this is not the way it is supposed to work."
At one point, Gill said she drew a map for Chief Man showing where the three officers were seated in the restaurant to help clarify some of what she was saying. Gill alleges Mann repeatedly pointed on the drawing to where the town's K-9 Officer was seated, a man she now knows to be Officer John Chickos.
"Chief Mann kept saying to me, 'are you sure he didn't say more, because this guy's been a pain in my ass since day one,'" said Gill. "I said no he did not. He said, 'are you sure, are you SURE he didn't say more' […] It seemed to me he was trying to take down the other officer, who didn't do anything that day but sit there and eat his breakfast. He was not engaged in any inappropriate banter but Mann would not accept that."
Attorney Gill said Chief Mann was on the phone with Solicitor Start during this part of the conversation and that she could hear Start's voice, "he told Mann that he needed to get more from me about the officer."
"I kept saying to Mann as we went through, in my original statement I gave my details as I saw them," said Gill. "He said I'm talking to Start right now, these are the things we need. He wanted me to change a lot more, and I wouldn't do it, I wouldn't change the facts. He asked if the statements the officers made could become more sexy, he kept asking me to 'make it more sexy.' I told him no, but he kept asking me."
Jody Gill told the Beaver Countian that Chief Mann was at her home for nearly three hours and repeatedly went off-topic from discussing her statement. She believes the Chief was being manipulative, attempting to ingratiate himself with her.
"This is nothing like anything I had ever experienced and he wouldn't leave my house," said Gill. "At one point he started talking politics and was showing me pictures of [President] Trump on his cellphone from when he came to Ambridge. He said he was the one who got Trump to swirl the Terrible Towel […] I am not a fan of the current administration as an immigration lawyer, and I told Mann he was not impressing me at all. He just kept going, he wouldn't listen to anything that I was saying and kept steamrolling with his stuff."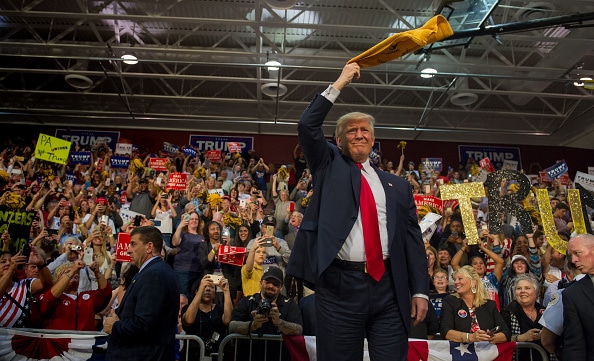 Jodi Gill said Chief Mann also discussed local politics, "He kept telling me that I didn't know the players […] He told me that I really needed to watch myself because I was new and I didn't know how anything worked […] At that point I thought, I have got to get this guy out of my house. He was at the house so long that my dad came out a couple of times to say we were getting ready to eat dinner, thinking that was going to get him to leave, and he still didn't go […] Finally, I just said I am very tired. I have worked all day. Are we done? He said, 'let me call Start again and review it.' It was around 7 p.m. when they read it again. I was very distressed, none of it made any sense to me, it was completely antithetical to my experience. Finally I printed it out and I signed it and he took it and left."
Gill said Mann called her again about an hour after he left her house, asking she email him a digital copy of the statement.
Attorney Gill provided the Beaver Countian with copies of several emails containing drafts of her statement which she said were sent to Chief Mann and Solicitor Start at their request. While Gill said she refused making any inaccurate alterations to her original statement, in retrospect she should not have agreed to make any edits at all.
Gill said she heard nothing more from the Borough after that night, but later became aware Officer Doug Edgell had resigned his part-time position at Ambridge and gotten hired full-time with the Harmony Township Police Department, where attorney Richard Start's firm also serves as Solicitor.
"I talked to the new Ambridge mayor in November after the election," said Gill. "I told him what had happened with the whole situation and how I didn't think the way the Chief behaved was appropriate in how he got a statement from me. I felt if he did this to me, and I am an educated person and it made me feel uncomfortable, I can only imagine how he made other people feel in getting things changed or redacted or maybe even completely silenced."
It was early this year that Jody Gill decided to contact the Pennsylvania State Police about her interactions with Ambridge officials.
"The Beaver Countian did an article, and I honestly don't remember which one it was that triggered it for me, there were a series about corruption and people in power," said Gill. "I still wasn't comfortable with what had occurred and I thought this might be indicative of a larger problem, so I wanted the State Police to know what happened with Chief Mann and the Solicitor."
Jody Gill said she spoke at length about the matter with an investigator for the Pennsylvania State Police in January. The Beaver Countian first spoke with Gill in March, having learned about the statement she gave to State Police from other sources. Gill agreed to give an on-the-record interview to the Beaver Countian about her experiences after reading last week that Ambridge Police Chief James Mann was the target of an ongoing criminal investigation by State Police, and that 13 officers with the Ambridge Police Department had gone unsolicited to state authorities to give statements detailing a range of allegations of wrongdoing by their Chief.
Chief Mann was placed on administrative leave with pay by Ambridge Borough Council at their meeting last Tuesday. Despite an active ongoing criminal investigation by the Pennsylvania State Police, Council also voted to hire CSI Corporate Security and Investigations to investigate the Ambridge Police Department.
Ambridge Council is being advised in the matter by Solicitor Richard Start.
Attorney Richard Start told the Beaver Countian he has not been contacted by Pennsylvania State Police about any of the allegations made by attorney Gill, and vehemently denies any wrongdoing. The Beaver Countian read to attorney Start the remarks and actions she attributed to him — he declined to answer any questions about the alleged statements or incident, saying he would not engage in any "back-and-forth" discussion about the matter, but did offer his overall reaction to Gill's claims.
"At no time did I pressure, or assist anyone to pressure, anyone to say anything. Let me be very clear in that," said Start. "I spoke with Ms. Gill several times. She reached out to me and reported conduct of a former Ambridge Police officer. I took her comments at face value and I am shocked at her allegations that I have done anything improper. I can not speak for James Mann, I do not know what he has done regarding Ms. Gill, but I have in no way done anything improper."
Ambridge Police Chief James Mann could not be reached for comment and did not return a message left by the Beaver Countian on his cellphone voicemail.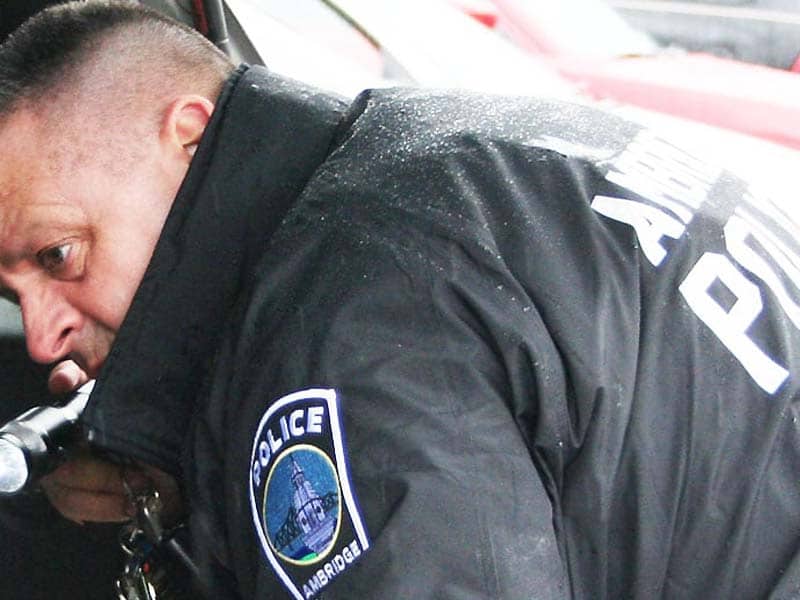 In the interest of full disclosure: In 2014, Chief James Mann was called as a defense witness on behalf of then-Sheriff George David during his criminal trial — the Beaver Countian's John Paul was one of the named victims of George David in the Grand Jury's presentment against him. Then-Sheriff David was acquitted by a jury of the criminal charges filed by Pennsylvania State Police.