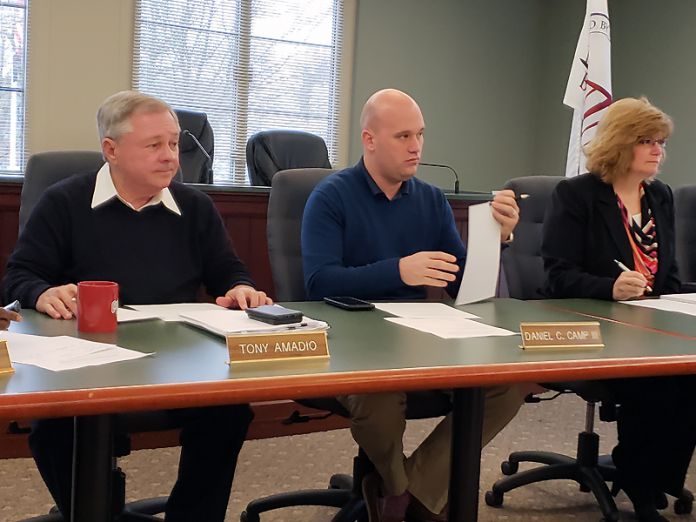 The Pennsylvania Department of Community and Economic Development awarded Beaver County a grant in 2017 as part of its Early Intervention Program, money used to fund an independent team of experts to examine the county's finances. Years of mismanagement by county officials have left the government's finances in dire straits, according to a draft copy of their report obtained by BeaverCountian.com.
The report includes recommendations to county officials on how they could stem the tide of rising budgetary deficits that would reach $13.5 million each year by 2023 if left unmitigated.
Many of the proposals made by analysts are ones already discussed and rejected by County Commissioners, including selling or outsourcing management of the Ice Arena and other recreational facilities, and moving criminal investigations away from County Detectives to State Police (both proposals made by Commissioner Egley and rejected by Commissioners Camp and Amadio). Analysts also recommended proposals that were previously agreed to by all three Commissioners but were then never followed-up on, including an assessing of fees by the Department of Weights & Measures.
Here is a roundup and summary of some of the suggestions culled by BeaverCountian.com from the 134 page draft report.
Start Generating Financial Reports Again
Analysts recommend the county starts producing more detailed and frequent financial reports, including a monthly cash flow report, quarterly reports showing revenues and expenditures relative to the budget, and multi-year projections that are updated to show how recent decisions impact the longer term trajectory.
Analysts noted these reports are ones usually generated by the Financial Administrator, which the county no longer has (Commissioners recently hired a firm in Harrisburg to handle the duties normally done by a financial admin).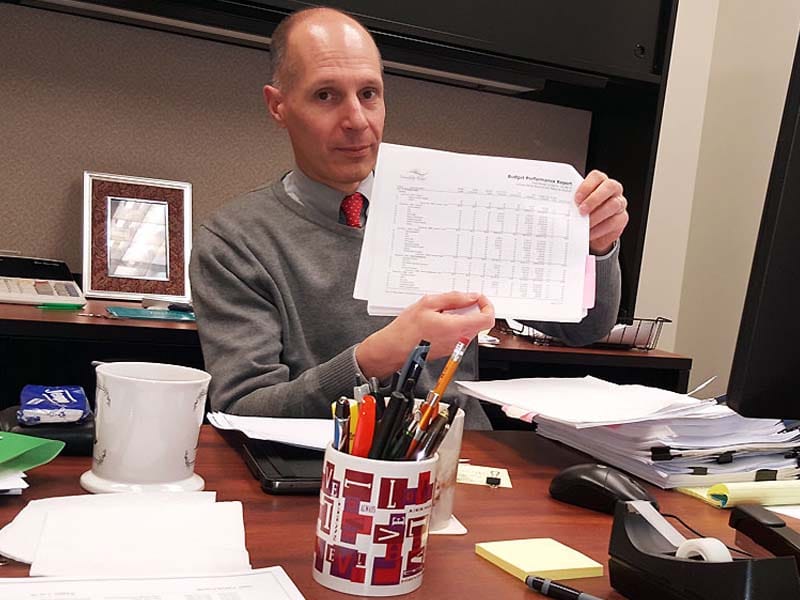 Hire A Chief of Staff
"Beaver County previously had a Chief of Staff position that reported to the Commissioners and helped administer the different departments that report to them (…) The County eliminated the position in October 2016 with cost reduction cited as one of the primary reasons for doing so (…) Beaver County is the only nearby County of the Fourth Class that does not have this position."
Analysts noted the lack of an administrative leader causes problems during the budget process.
"[T]here did not appear to be anyone responsible for prioritizing the different requests from the departments that report to the Commissioners or reviewing them to see how they contribute as a whole toward financial or policy goals (…) [T]he county needs a stronger hand to force prioritization decisions, occasionally choosing one department's requests and need over another, to manage through the financial challenges ahead."
Analysts recommend the county hire an individual to serve in a combined capacity as Chief Administrative Officer and Financial Administrator, and then hire a Deputy Director of Finance who focuses solely on financial issues.
"It is always difficult to recommend that a government spend more money when the financial projections show a deficit, but this is a worthwhile investment. Large complicated organizations cannot function well without administrative leadership."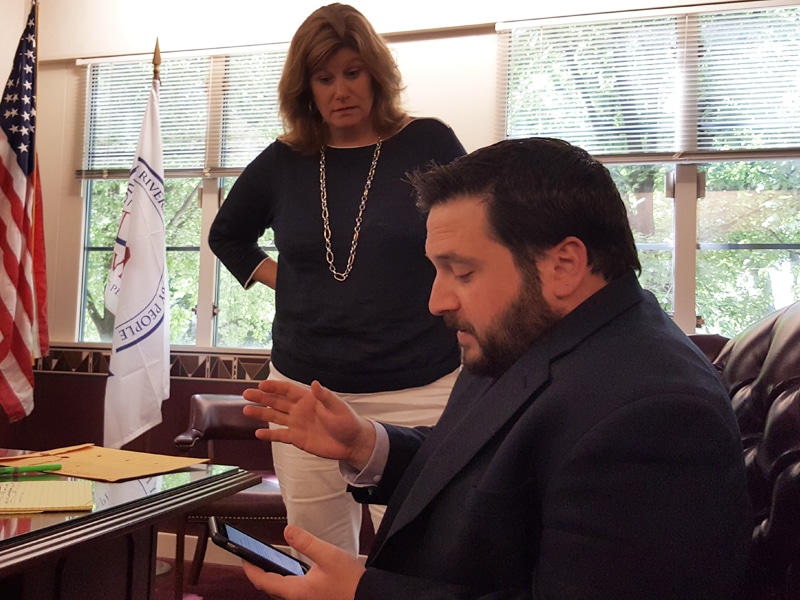 Boost Tax Revenues
"Since the total assessed value of taxable property in Beaver County is not growing, the County's real estate tax revenues generally only increase when tax rates do."
Analysts noted Beaver County currently levies a 26 mill real estate tax, 25 mills for general purpose and 1 mill for debt repayment.
"The current 1-mill debt tax generates less than the County needs to cover its debt service costs so there appears to be room to increase this tax […] When discussing the ideal path for Beaver County government, the Commissioners expressed their preference to keep tax rates low. Financial realities may require tax increases during the projection period, though when and how much depends on whether the County successfully takes other corrective actions."
Prioritize Economic Development Activities That Increase Real Estate Tax Base
"Projects that focus more on job creation, improving quality-of-life or increasing economic activity are meaningful and there is certainly a connection between those factors, the real estate market and Beaver County's economy as a whole. But the benefit to the County government itself is less direct because the County does not tax income, sales or business activity."
Analysts recommend that Commissioners rethink strategies in providing property tax breaks (Local Economic Revitalization Tax Assistance – LERTA) for new development projects in the county, which have been exempting many properties from paying sorely needed real estate taxes to the county.
"Twenty-one years have passed since the County established this program so it is ripe for review (…) We encourage the County leaders to evaluate the LERTA and other discretionary tax incentive programs within the contact of whether, how much and when the project will boost the County's real estate tax revenues."
Review Assessment Appeals
Analysts recommend the county take a stricter stance on the 300 – 400 tax assessment appeals that occur each year, most of which challenge the assessment of residential properties.
"(The) appeal decision should focus on the question of whether the assessment is incorrect, not whether the tax bill is too high or the taxpayers can pay the bill."
Improve Property Tax Collection Rates
"Based on publicly available information, Beaver County's current year collection rate is low relative to nearby counties of the Fourth or Fifth class."

"If Beaver County improved its total collection rate by 1% in 2016, that would have added $490,000. If the County improved its total collection rate by 2.5% in 2016 — bringing it close to the average for the other four counties reviewed — that would have added $1.2 million."
"The Treasurer previously reviewed whether it is more effective to use a bank lockbox to receive tax payments versus receiving all payments through her office, as is currently the case. Similarly she considered using a private vendor to handle some parts of the tax billing process. In both cases she decided to keep or bring the functions in house to save money and improve quality of service, which are worthy goals. But the low collection performance relative to other Counties indicates the County should do that analysis again to see if leaning so heavily on the Office's staff is a good approach, particularly since the Treasurer noted that staff shortages are a problem and the County's financial situation will make it hard to increase headcount here."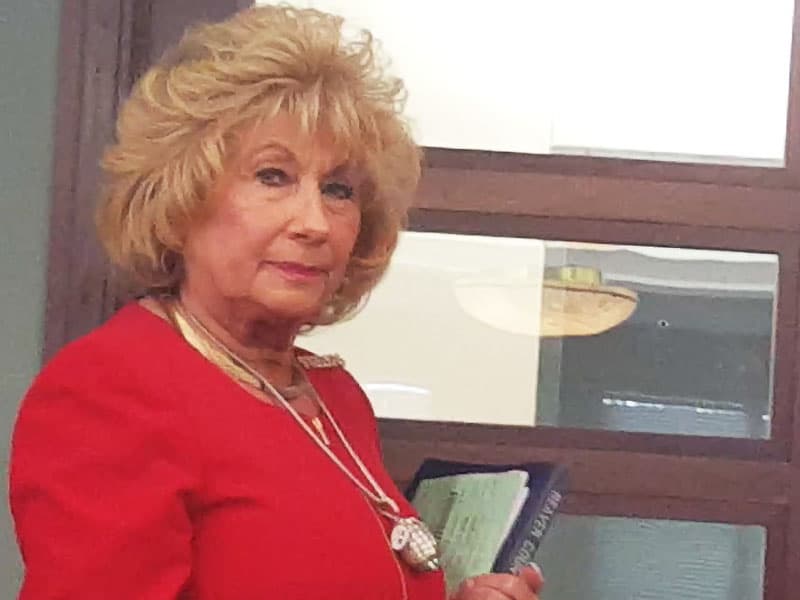 The Impact of Reassessment
"One of the common misconceptions about reassessment is that the process is another type of tax increase designed to generate more revenue for the County. Reassessment on its own does not result in higher tax bills across all property owners. Some property owners will pay more and some should pay less after reassessment. Reassessment takes the total amount of tax revenue that the County bill and reallocates that amount between all the property owners in the County. A common analogy is that reassessment does not increase the size of the tax revenue pie, but it changes the size of the slices within that pie."
That being said, analysts note that the county will have to take on millions of dollars in additional debt to pay for the reassessment process, which will likely require a tax increase.
"Beaver County will likely have to issue debt to pay for reassessment, particularly given the projected baseline deficits (…) Since the County will have to repay the debt issued to pay for reassessment and the County gets most of its revenue from the real estate tax increase, it follows that reassessment will create additional pressure to increase taxes, just as any other multi-million dollar expenditure would."
Analysts predict the reassessment will have long-term benefits for the county, as antiquated software and processes will be upgraded increasing accuracy and efficient, and new properties or property improvements will be added to the tax rolls that may currently be missing.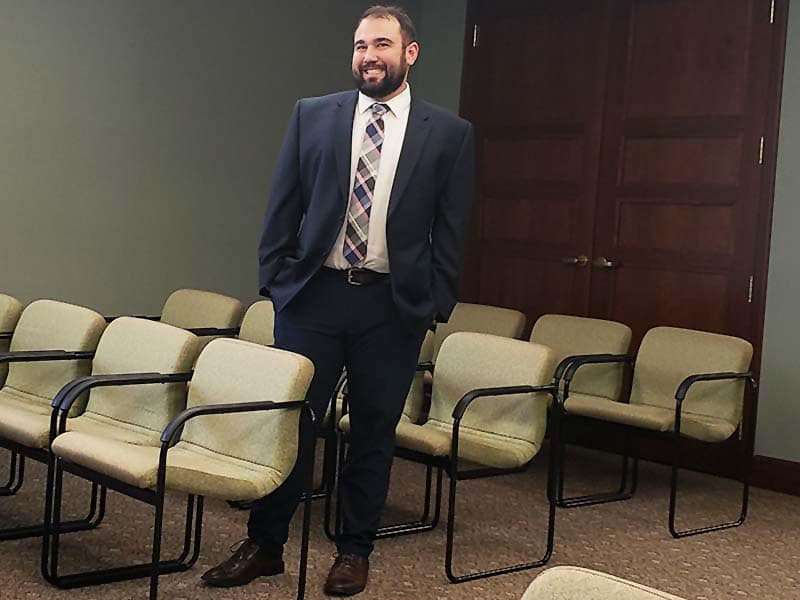 Revenue Diversification – Increase Fees
Analysts found that Beaver County already does a good job at getting reimbursements from state and federal grants where possible, leaving little room for increased revenue there. One area where analysts believe additional grant monies could be available is in the Department of Waste Management.
Analysts noted that the department's director has significantly increased revenues since being appointed in 2013, but lacks the administrative support that would allow her to make even further improvements.
"[T]he county should consider re-assigning staff from another department to Waste Management or splitting their duties between their current office and Waste Management. Once possibility that the Board should consider is assigning one of the three administrative staff in the Commissioner's Office to support Waste Management."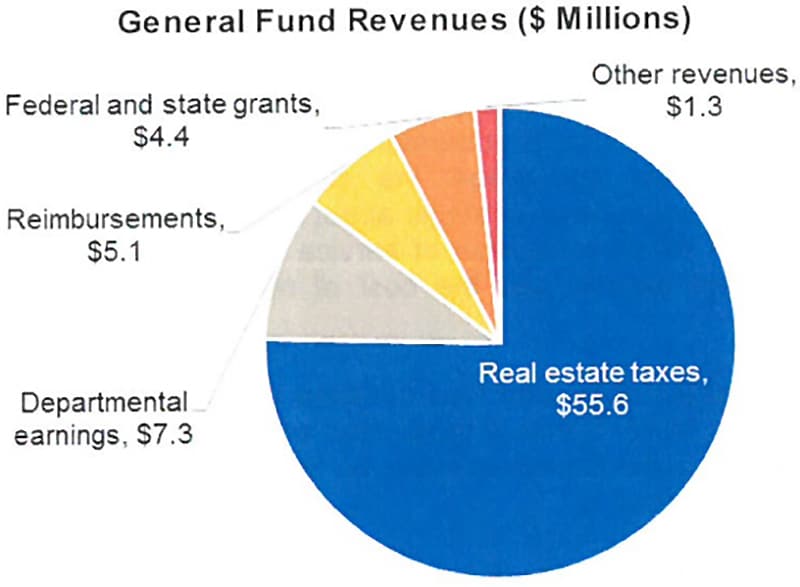 The study also recommends the county do a better job at reviewing discretionary fees charged for certain services, and increasing those fees where possible and appropriate.
"Fees are sometimes described as being 'fairer' than taxes since the person who uses the service pays for it, or at least pays a higher share of the total cost than someone who doesn't use the service."
The various service fees combine to equal $7.3 million in the 2018 budget.
Analysts recommend Beaver County begin using a "best practices" methodology established by the Government Finance Officers Association to manage its various service charges.
"Some County departments like Recreation have recently adjusted their fees and others, particularly row officers, noted during department interviews that they intended to do so. Once the County fills its Finance Director vacancy, that person should meet with all County departments, the Court administrator and row offices to compile a list of fees and set a schedule to review the largest items."
Analysts noted that the Beaver County Weights & Measures Department currently charges no fees for inspections, despite the fact it has previously been discussed.
"Beaver County's Weights and Measures inspector mentioned that he previously developed a proposal to begin charging fees for inspections. We recommend that the Commissioners review the proposed fee schedule, amend it where needed and adopt it to begin recovering its costs."
Improve Auditing Processes
Analysts noted that "the Controller did not participate in our Management Review process," but recommended that his office conduct audits of county departments on a regular cycle, prioritizing offices or departments with the highest volume of cash transactions.
"We also recommend that the Controller, Treasurer and Commissioners do a broader review of the County's cash management and investment processes and policies. The Controller's findings that the Treasurer's Office 'can take up to a week to process the deposits when they are busy' suggests the County may be missing opportunities to increase its interest earnings, whether that is through more timely deposits, concentrating its investments in higher yield accounts as much as the law allows or other strategies."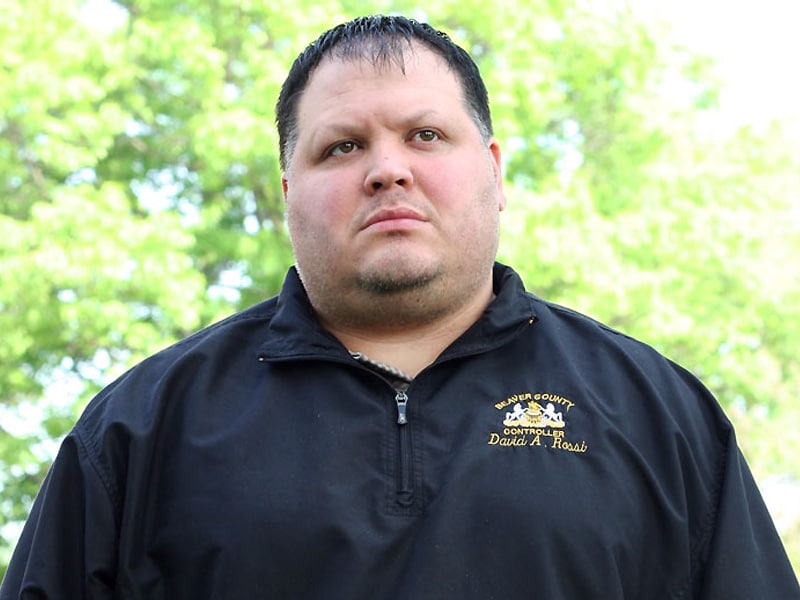 Limit Wage Growth In Collective Bargaining Agreements
"In recent years Beaver County employees have negotiated or received through interest arbitration base wage increases ranging from 1.5 percent to 4.5 percent. Employees who are not represented by a bargaining unit received a 3 percent base wage increase in 2018 after three years of base wage freezes (…) The baseline projection shows a multi-million dollar deficit each year after 2018 so, absent other corrective actions, the County will not be able to afford the assumed wage increases (of 3%) in the baseline (…) The most straightforward strategy for achieving savings is to negotiate wage increases that are less than the 3 percent in the baseline assumption. Other changes to salary scale, like freezing advancement through stepped schedules to avoid the double page increase are also possible and may achieve similar savings depending on the bargaining unit."

Monitor Overtime And Salary Expenditures For The Jail, Emergency Services, And Sheriff's Office
The county allocated $1.4 million for overtime in its 2018 General Fund budget with most of it allocated to the Jail ($716,000), Sheriff's Office ($265,000) and Emergency Services ($130,000). The report recommends that Commissioner keep a close eye on overtime expenditures.
"If a government uses overtime to consistently fill vacant shifts, the increase in overtime may be offset by a reduction in salary spending. So the county should review the total spending across these categories (salaries and overtime) to see if trends in one offset the other."
Analysts noted that although the Sheriff's Office saw an increase in overtime by $92,000 over a 5-year period, spending on salaries for full-time and part-time employees dropped by $347,000, making it a worthwhile trade-off.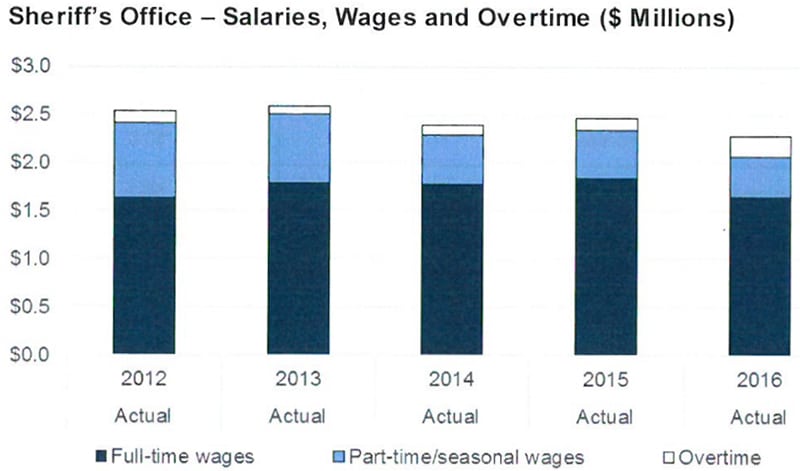 In the case of the Beaver County Jail, the Warden noted he had a difficult time staffing part-time positions, leading to overtime for full-time corrections officers.
"The County and the bargaining unit representing part-time corrections have discussed increasing the hourly rate for part-time corrections officers to make the County's vacant positions easier to fill. While this is a logical approach, it also involves a risk on the County's side that the wages will increase and overtime will not drop if there are other factors driving overtime usage (…) Tracking overtime usage and headcount for part-time and full-time employees will allow the County to monitor whether its investment in higher part-time wages would pay off in reduced overtime."
Employee Healthcare Costs
"[T]he forecast cost for the County's plan (medical plus prescription) in 2018 is $7,597 for single coverage and $22,016 for family coverage (…) The national average premium cost for insurance plans provided by state and local government employers in 2017 was $7,090 for single coverage and $18,581 for family coverage."
Analysts suggest Beaver County could change the plans it offers to employees or offer more than one plan with different employee contribution levels. They note that Butler County offers employees a Preferred Provider Organization (PPO) Plan and a lower cost Community Blue Flex Plan. Employees choose which plan they want and pay a higher share of premium costs for the more expensive plan.
In Beaver County employees contribute 2.25 to 3.5 percent of their base salary toward healthcare depending on bargaining unit.
"A quick review of the lowest and highest base salaries for five collective bargaining units indicates annual employee contributions ranged from $700 to $2,600 per year in 2017 (…) The highest salaried employees in Beaver County may have contributed more than the national average for single coverage in 2017 ($1,213), but Beaver County employees at any salary level almost certainly contributed much less than the national average for family coverage ($5,712), which is the most common type of coverage among County employees."
Analysts noted that the county is self-insured but keeps an inadequate cash reserve in its medical fund. They noted that the county lowered its contribution to its medical internal services fund from $1,600 per employee per month to $1,200 per employee per month in 2018 — something it should not have done.
Analysts recommend the county build up cash reserves of $2 million in the fund to avoid putting it at risk.
During last year's budget discussions, Commissioners Dan Camp and Tony Amadio had been critical of Financial Administrator Ricardo Luckow for budgeting the higher monthly figure for each employee — Luckow had said he was working toward the county building a needed reserve. Camp and Amadio used the lower figure to help balance the budget, a move Egley had opposed.
Analysts also recommended the county build up needed reserves in its worker's compensation fund as well.
Debt – Capital Improvements – Credit Rating
"Compared to other nearby Fourth Class Counties, Beaver County has a higher debt burden. In 2015 the County had $719.63 in total debt and capitalized leases per capita, which was 78.3% more than the next closest county and more than twice the average for Butler, Cambria, Fayette and Washington counties."
In 2015, Beaver County spent less than half of what Butler spent and less than two-thirds of what Washington County spend on capital improvements. Analysts used depreciation figures (as a way to estimate needed major repair and renovation costs over time) to determine how much the county should be spending each year to "break even" with its current capital asset holdings.
"Beaver County would've needed to invest $7.4 million in 2016 to break even, and it instead invested about half of that target."
Given the county's poor credit rating, analysts say Beaver County will have to rely on "pay as you go" funding for necessary capital improvements. This makes the need to improve the county's credit rating even more pressing.
"Lower credit ratings translate to higher borrowing costs, which means Beaver County now has to spend more money to get the same amount of funding that it would've received with a higher credit rating (…) During the [evaluation process of Beaver County's finances], some participants questioned whether the County's problems were really serious or whether they were any worse than the problems other Pennsylvania counties face. S&P's rating and report gives and important and sobering answer to those questions. From the perspective of an agency that evaluates many governments around the country and throughout Pennsylvania, Beaver County's financial performance has been 'weak.' While many Pennsylvania counties face financial challenges, few are rated as low right now in terms of creditworthiness as Beaver County."
Analysts recommend that County Commissioners begin an ongoing dialogue with S&P, and begin implementing recommendations being made in the report as a demonstration that they are serious about making the vitally needed changes.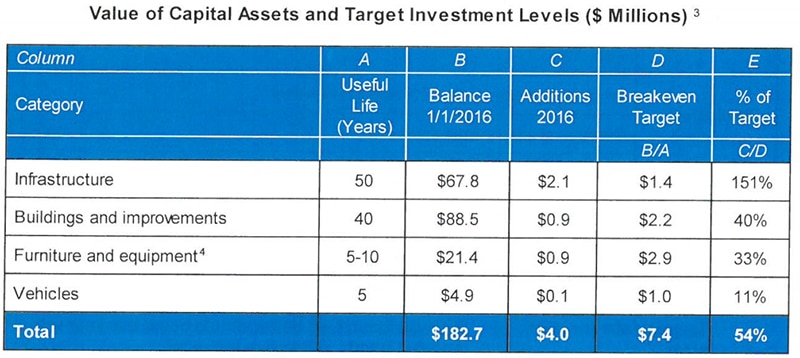 Develop A Capital Improvement Plan
"S&P cited Beaver County's lack of a capital improvement plan as one of the reasons for the 2017 credit rating downgrade. Financially distressed governments often curtain their capital investments so they can focus their limited resources on maintaining day-to-day operations and meeting existing obligations. This is not sustainable over the long term. Repeatedly deferred maintenance projects eventually turn into larger, more costly renovation or replacement projects. In some cases urgent facility or infrastructure needs will force the County's hand to spend money to address a problem, even if there isn't an allocation to do so in the annual budget. This reactive approach to capital planning increases the financial risk to the County as a time when its financial position is already strained."
Analysts recommend that Commissioners:
– Compile a county-wide inventory of all assets, which includes contracting with an external engineering firm to conduct a condition assessment for each facility and major infrastructures.
– Develop a committee to help prioritize potential capital improvement projects
– Budget money in the 2019 budget to complete the assessment of infrastructure conditions
– Review its fleet of 129 vehicles to see if it can be decreased in size, perhaps by offering mileage reimbursements to some employees rather than give them takehome cars
Parks And Recreation
For the county to be able to balance its budget each year, make necessary capital improvements, and work toward minimizing how much property taxes will need to be increased, it will need to start eliminating or restructuring some non-mandated services.
"Beaver County has a more extensive parks systems than its neighboring Fourth Class counties (…) Resolving the question whether Beaver County should cut its parks and recreation system to help close the deficit, and if so how much, lies beyond the reach of this report (…) However, County's financial challenges are large enough that the County should review the parks system for changes (…) Eliminating the subsidy related to the recreation programming is not going to close the County's deficit, but this is an appropriate place to start having difficult conversations."

The report notes that the Economy pool is budgeted to generate $58,000 in revenue in 2018 but cost tax payers $104,000 in expenses, and that the tennis facility had a lost of $49,000 in 2017.
"The Brady's Run Park Ice Arena generated $617,000 in revenue in 2016, mostly from renting the facility to outside organizations ($362,000) or general admission fees ($125,000). the county spent $766,000 on the Arena in 2016, mostly on employee compensation or utilities."
The report recommends selling or outsourcing management of facilities to help create savings.
Analysts suggest that Commissioners could help determine how much the public prioritizes assets like the ice arena and tennis courts by proposing a "parks and playgrounds" tax to be added onto the yearly property tax bill to fund the services.
"The underlying question in reviewing the parks and recreation system — or any other non-mandatory service — is not whether the service is valuable, but whether it is valuable enough to fund instead of funding something else. County officials have that discussion within the context of the annual budget, and residents have it within the context of their own personal finances. If residents or interest group advocate in favor of the parks and recreation system as it stands now, they should also consider whether they personally value it enough to pay more in taxes to support it."
Consider Reducing Or Eliminating The Detectives Bureau
"There are a total of eight employees in the Bureau including one Chief of Detectives, one Detective Captain, two Detective Lieutenants, and four Detectives. The General Fund covers most of the Bureau's expenditures except for the Anti-Drug Taskforce (funded through State grants and asset forfeitures from drug seizures) and the Emergency Services Unit (funded partly by asset forfeitures) (…) Our frame of reference is primarily financial and the County has very few discretionary services that cost as much as the Detectives Bureau. Given the projected size of the deficits in the County's baseline projections, we recommend that the County review the Detectives Bureau and determine whether the cost of service outweighs the benefits that residents receive."
Analysts noted that investigations could instead by handled by the Pennsylvania State Police at no cost to the county's budget, and recommend that Commissioners meet with State Police, State Attorney General, and local and federal law enforcement to assess the feasibility of eliminating or reducing the size of the Detectives Bureau.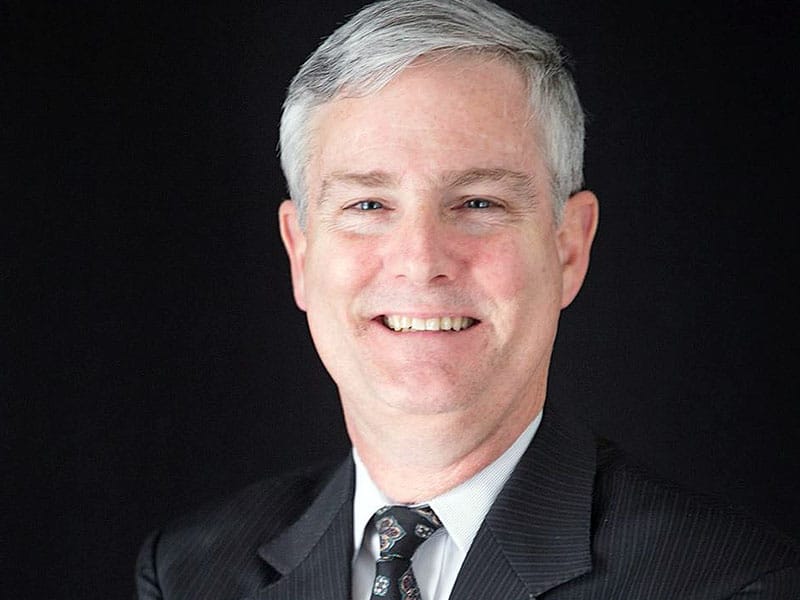 Review Subsidies For Possible Reductions
Analysts note the county pays millions a year in subsidies to outside entities including the Community College of Beaver County (CCBC), Beaver County Transit Authority, and agricultural related entities. The report recommends Commissioners review the current agreements to determine if reductions are possible and appropriate.
Beaver County has budgeted $4.2 million to subsidize CCBC in 2018.
"CCCBC's 2015-16 audit cites Beaver County as contributing 16 percent of total operating and non-operating revenues, which was more on a percentage basis than fellow fourth class counties Butler County (14 percent), Luzerne County (11 percent) and Cambria County (9 percent) in that academic year."
Determine If Some Functions Of The Department Of Public Works Can Be Outsources
The Department of Public Works has 25 employees, and analysts suggest the Commissioners determine if some of the functions of the department can be outsourced at less expense. The report notes that the county already outsources custodial work.
"These services are practically necessary, but there is not a state of federal mandate that they County use its own staff to do the work. Many large organizations use private sector providers for building, grounds and fleet maintenance work, just as the County does for custodial work."
Create A Pool Of Shared Administrative Staff
"Instead of recommending cuts to specific offices based on the limited and often anecdotal information available, we encourage the County to rethink how it handles the wide range of customer service, front desk and administrative support functions."
– Cross train staff so they can be deployed to different offices as customer service, front desk, or administrative support as needs fluctuate throughout the year.
– Be strategic in deciding whether to fill vacancies or create new positions.
– Eliminate the visitor's desk post and replace it with touch screens or other interactive technology to help guide visitors to the courthouse.
"The separately elected row officers may be reluctant to contribute any of their staff to this staff-sharing system. Under the direction of a new Chief Administrative Officer, the County can start small with a few offices and then expand over time."
Consider A Home Rule Charter
Analysts note the process of developing and approving a Home Rule Charter is lengthy, and while it could help Beaver County in the long-term, will not help address the most pressing short-term needs.
"Home Rule is not a viable method for dealing with the most pressing financial challenges described in the Financial Condition Assessment, but it is an option for addressing the fragmentation and inefficiency in Beaver County's current form of government. While residents and County leaders should consider Home Rule's potential in that regard, implementing the prior initiative and consolidating staff across multiple offices, including the row offices, would achieve the same goals without the time or uncertainty inherent in the Home Rule process."
Misc Initiatives
Analysts also recommended several other initiatives that could help reduce expenses to close the yearly budget deficit, including digitization efforts, process efficiency improvements, and changing the way the county purchases some goods and services.