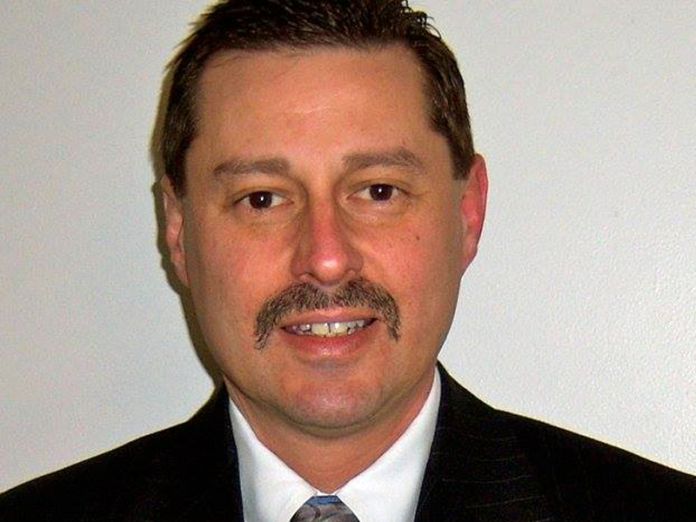 The Beaver Countian's John Paul was awoken today by a 3:30 a.m. phone call from Republican Hopewell Township commissioner candidate Mark Galzerano, as the attorney continues to spark controversy online.
Attorney Mark Galzerano made news on the Beaver Countian on Wednesday, after posting what he believed to be the home address of one of his detractors to a Facebook group he administers. It turned out that Galzerano had the wrong man, and the family who actually lived at the address spoke out about being dismayed that the attorney had dragged them into his social media flame war.
Galzerano ultimately issued a public apology for his actions in a statement he sent to the Beaver Countian following the initial publication of its article, "I apologize for my error in judgement and particularly to the innocent people who were affected by this."
Hopewell Township released a statement on Thursday as a result of the incident, warning the town's residents about "misleading" groups run by Galzerano and others that were not in any way affiliated with local government.
"Those who follow social media on Facebook or who attempt to located the official account of Hopewell Township are cautioned not to be misled, particularly by the group 'Hopewell Township, Beaver County, PA.' created by Mr. Galzerano who has been associated with recent controversy involving the posting of residents' addresses," said a statement published on the municipality's official website and Facebook page.
Galzerano countered that his group's description contains a disclaimer noting that it is not affiliated with the governmental entity.
Members of a separate group administered by Galzerano in support of his election, "Pajak – Galzerano & Tourney for Hopewell Commissioners 2017," got emails from Facebook yesterday notifying them that Galzerano had changed settings for the group to make it "secret." The attorney posted a notice to the group's followers that his running mates were in no way involved with his antics.
"My running mates and people who I am supporting for the general election have nothing to do with the recent controversy concerning Hopewell Township and my Hopewell Township Beaver County group," wrote Galzerano.
Despite previously issuing an apology about errors in judgement, attorney Galzerano began writing comments on the Beaver Countian about a second man who had expressed opposition to his candidacy.
"I'm not sure why you started all of this; however I must reluctantly respond to your attempt at damaging me and my family. SO wait for it," wrote Galzerano to the man in a public comment left at 3:02 a.m. Galzerano followed up his comment with a second one at 3:11 a.m., saying, "THIS IS THE GUY WHO IS TRYING TO RUIN MY REPUTATION. ALL PUBLIC RECORD," and then listing alleged criminal cases the man had been involved in from 2001. Court dockets reviewed by the Beaver Countian appear to show that attorney Galzerano had misstated one of those charges.
Attorney Galzerano then sent the Beaver Countian's John Paul text messages at 3:19 a.m. asking that a photo posted as a comment by a reader at noon the previous day be deleted. After not receiving a response, Galzerano made a phone call to him at 3:27 a.m., awaking the sleeping reporter who was unable to get to his phone in time to answer the call. Galzerano left a voicemail message, again asking for it to be removed.
A satirical comment, written by a person using the moniker "aldo gorlami," included a photograph that Galzerano had publicly shared on his Facebook account. The image shows Galzerano sitting behind a desk in a room resembling the Oval Office, talking on an old-fashioned red phone while his wife is seen standing behind him. The commenter included with the photograph some comical guesses about what it may depict, among them that: "he actually uses an old Carlson 1543 telephone but somehow doesn't need to plug it in," "this is actually a candid photo, just everyday life of a super cool lawyer," and "an awful attempt of subliminally projecting power to what he must assume are idiotic voters."
Mark Galzerano provided no legal rationale about why it should be deleted, saying only that the photo was of his wife.
Galzerano had been making satirical posts about political rivals on one of his Facebook groups — even citing case law detailing why they were legally permissible.
After waking up the Beaver Countian's John Paul at 3:27 a.m., Galzerano posted another public comment at 4:47 a.m. in response to one left by the groggy reporter, saying in part, "I asked you to not allow posts of family members. But? You still have left up posts of my innocent family members so wake up and delete it please."
Galzerano posted another comment at 5:09 a.m., saying he had not made an early morning phone call to wake anyone up:
"John Paul. I've asked you publicly and privately to take all photos of my family members down from your site. I've never called you to awake you. I always text you as you said in your comments above. I have no axe to grind with anyone. All that I want is what is best for my community and our local businesses in Hopewell Township; our page was set up five years ago. Not for me alone, but for our local businesses. Ask any of our Hopewell business persons and Read the preamble. I think it is a great site. However there are always dissidents and people love to bash me and our community of Hopewell Township. In fact most of the negative commentators on our site are not in Hopewell. So gave a good night's sleep and call me in the morning please. Thanks." (sic)
The comment posted by "aldo gorlami" is the only one the Beaver Countian could locate on its site that contained a photograph related to the candidate.
The election for Hopewell Township Commissioner will take place on November 7th. Attorney Mark Galzerano is running as part of a Republican ticket and will be facing off against Democrats Rich Bufalini, David Scooch Ciccone, Joe Kusnir, and David Swihart.