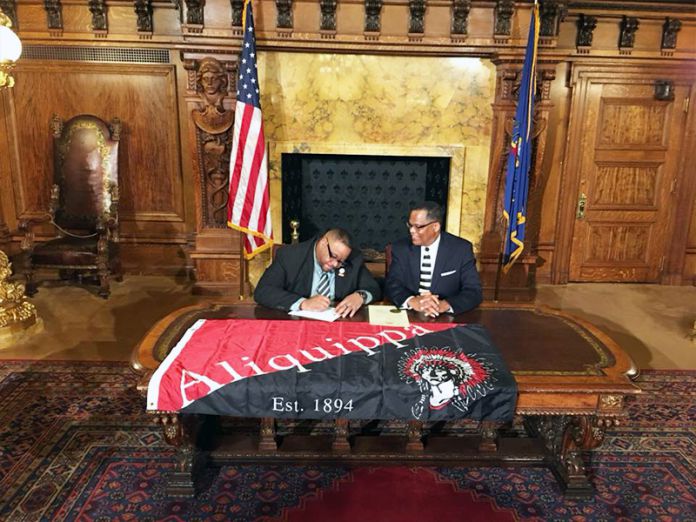 Aliquippa Mayor Dwan Walker, who plans to run for Beaver County Commissioner next year, has been named to the Governor's Advisory Commission on African American Affairs.
Gov. Tom Wolf appointed Walker to serve on the GACAAA, which is responsible for advising the governor on policies and legislation that impact African Americans.
Wolf's appointment speaks of confidence in Walker's "prudence, integrity and ability," and comes as Walker finds himself the subject of investigation by the Pennsylvania State Police in connection with a statewide grand jury investigation into Aliquippa city government.
As the Beaver Countian first reported in February, Walker has refused to cooperate with officers investigating alleged public corruption, according to multiple confidential sources with knowledge of the matter. The Aliquippa city building was raided by state police in March. Walker has not returned calls from BeaverCountian.com seeking comment about the investigation.
A biography Walker posted to his Facebook page lists a long chain of honors, accolades and awards he has accepted since taking office in 2012.
It reads, "Mayor Walker has been the recipient of such prestigious awards as the Dr. Martin Luther King Jr. 'Coordinator Award,' Citations from The House of Representatives, and The Senate of Pennsylvania, Dignity and Respect champion award, The Jefferson Award for community Service, The 50 Men of Excellent Award, The Black History Achievement Award, and The Dare To Dream Award … Sponsored by the Government of Nigeria, in November of 2012, Mayor Walker was selected to travel with a delegation of Mayors from the United States to Enugu State, Nigeria. Their purpose was to participate in an International conference, sponsored by the Association of Local Government of Nigeria. The theme 'Thinking Global and Building Local' was associated with a broader segment titled 'Enhancing Intergovernmental Relations for Sustainable National Social-Economic Development.'"
The Aliquippa mayor's position with the city is part-time and pays $200 monthly.
According to his biography, Walker is employed as a customer service specialist for Guardian Protection Services. He wrote his responsibilities include "saving accounts when customers are looking to cancel their service" and "offer additional products and services and solutions to existing customers."
Among those who celebrated Walker's appointment this week was state Rep. Robert Matzie, D-16, Ambridge. Walker's term on the advisory committee ends May 31, 2020.
J.J. Abbott, a spokesman for Wolf, did not respond to a request from the Beaver Countian seeking more information about Walker's appointment.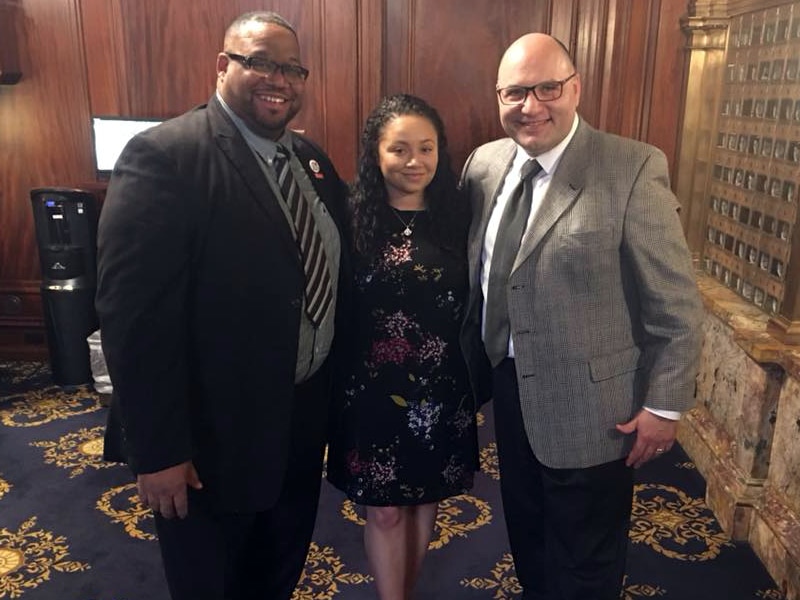 – Source: Aliquippa Mayor Dwan Walker Called At Midnight And Threatened Me
– Inspection Of Aliquippa Mayor Walker's Ethics Statements Raise Questions
– Chairman Of Aliquippa Zoning Board Resigns – Expresses Concerns For City
– Aliquippa Cited After Lying To The Department of Environmental Protection
– Pennsylvania State Police Execute Search Warrant At Aliquippa City Building
– Pennsylvania State Police Open Criminal Investigation Into Aliquippa Police Department
– Aliquippa Mayor Dwan Walker Refusing To Cooperate With State Police Investigators
– FBI Among Agencies Conducting Years-long Investigations Into County Corruption