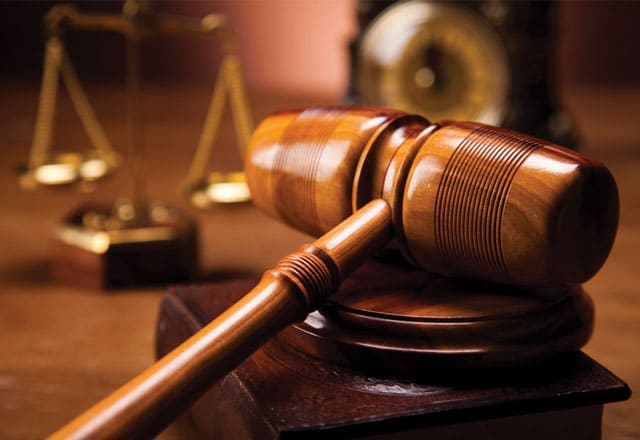 The Board of Commissioners met with the Warden and county's law department today to discuss allegations of retaliation against a female inmate. The woman's husband, who is a criminal defense attorney, claims she is being retaliated against by officials because of issues he raised about the jail while representing a man facing the death penalty.
As the Beaver Countian exclusively reported yesterday, Attorney Gerald Benyo has alleged that his wife Sharon, who is incarcerated in the Beaver County Jail due to a DUI conviction, is being retaliated against by jail officials because of his representation of Beau Chermer. Chermer is charged along with his step-brother Joseph Arlott in the 2012 death of Daniel Santia of Hopewell Township. The first trial for the two men ended in a mistrial last week.
Attorney Benyo provided a letter of resignation to President Judge John McBride yesterday, which the Beaver Countian has since obtained, saying he could no longer represent Chermer due to a conflict of interest that now existed for him in the case. Sharon Benyo was ordered to be placed in solitary confinement for a month, as purported punishment for unspecified conduct violations, just hours after her husband raised allegations of impropriety at the facility on behalf of his client Beau Chermer.
"I do not have any confidence that further action will not be taken against my wife while she is incarcerated at the Beaver County Jail," wrote Benyo in his letter to Judge McBride. "An issue now exists as to my continued representation of Beau Chermer as a conflict of interest and an impossible division of my loyalty now exists. That is, if I investigate the violation of Beau Chermer's attorney-client communications by the "tossing" of his cell, I will be placing my wife at risk of mental and physical harm and abuse in a place where I cannot protect her and where numerous acts of retaliation can take place hidden by the walls that imprison her. If I "pass" on the investigation of the violation of attorney-client privilege I will fail at providing legal representation to Beau Chermer in a case where his very life is being demanded by the Commonwealth."
Attorney Benyo forwarded a copy of his resignation letter to his wife at the Beaver County Jail, along with another letter promising he would fight to rectify her situation. "The coincidence as to the timing of your alleged unspecified violation and events in the Beau Chermer case are impossible to reconcile. The two are tied together and you are being punished and abused for no other reason than to retaliate and discourage me from doing my duty as an attorney and providing the best possible legal representation that I can provide to Beau Chermer when the District Attorney is trying to take his very life for a Murder that he did not commit. Again, I take full responsibility for the position you are in and it is unbearable for me to picture you locked in a small cell 23 hours a day with nothing but your AA book to try and keep you sane. […] I love you and will do everything in my power to resolve this situation so you are no longer punished to keep me silent or from doing my job as an attorney. You are now and will always be first in my life and in my heart."
Sources inside of the Beaver County Jail tell the Beaver Countian that Sharon Benyo was being punished for attempting to carry messages outside of the facility for other prisoners while leaving on work release. Sources say one of those messages related to an employment opportunity at Burger King for a work release inmate, but the other messages were of a more personal nature. Jail officials considered the messages contraband and say they are punishing Sharon Benyo as a result.
Attorney Gerald Benyo alleges jail officials are now looking for ways to justify their actions by claiming violations of rules which don't exist, about conduct which is not at all inappropriate.
"If there was a rule that my wife violated it seems awfully strange to me that it took 9 days and meetings between the Warden, law department, and County Commissioners to determine what rule was broken, and to figure out what the administrative procedure should be when an appeal is filed," Benyo told the Beaver Countian. "Beyond that, it is a hell of a coincident that after being incarcerated for 4.5 months without incident, it is determined my wife committed a violation of the rules for the first time within hours of the jail being advised that there were questions being raised as to the search of my client's jail cell."
A search of court dockets shows that Gerald Benyo has not yet formally filed a motion to remove himself from the Chermer case as of the time of this report. County Officials tell the Beaver Countian that an appeal hearing will be held for Sharon Benyo in the near future, although no specific date has been set.