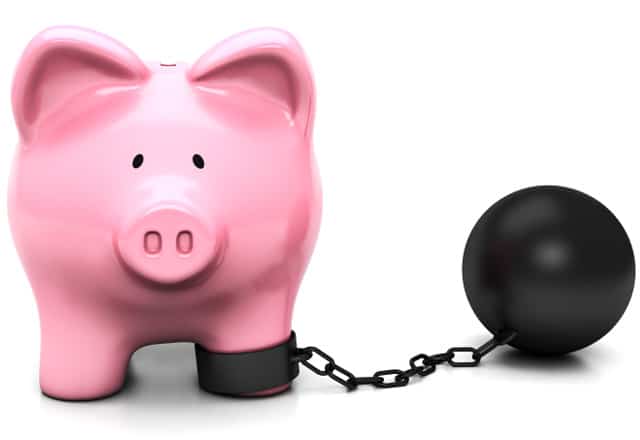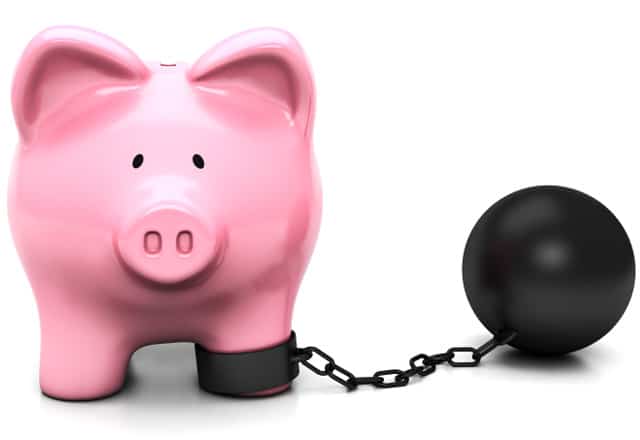 The man who Sheriff George David accused of preparing to commit mass murder at Friendship Ridge has established a defense fund, and has vowed to refuse any plea bargains offered to him by the District Attorney's Office.
Larry Allen Hicks was arrested outside of Friendship Ridge on January 17th by Sheriff's Deputies, and charged with multiple misdemeanors and felonies. He later saw all but one of those charges against him dropped by the District Attorney, following a series of investigative reports by the Beaver Countian and an independent investigation by the County Detectives' Bureau.
Law enforcement sources tell the Beaver Countian that several Sheriff's Deputies are now under investigation by authorities over their handling of the incident, and over questions surrounding the accuracy of a sworn Affidavit of Probable Cause filed in the case.
[divider /] Beaver Countian's coverage of the arrest of Larry Hicks:
County Officials Investigating Sheriff's Handling Of Friendship Ridge Incident
Serious Questions About Sheriff David's Account Of Events At Friendship Ridge
Woman At Friendship Ridge Claims Deputies Never Even Interviewed Her
District Attorney Drops Charges After Investigation Into Friendship Ridge Incident
District Attorney: This Case Has Almost Reached Mythical Proportions
Judge: Man To Stand Trial Following Alleged Friendship Ridge Incident
Related Link: Online Donations To The Larry Hicks Justice Fund [divider /]
Below is a complete copy of a letter the Beaver Countian received from Larry Hicks' defense attorney, Gerald "Jerry" Benyo:
Dear John Paul:
I am providing you with this letter as it was your investigative reporting that first brought to the public's attention the disturbing facts and issues concerning Larry Allen Hick's January 17, 2013 arrest by the Beaver County Sheriff's Department. As you are aware, I am legal counsel for Mr. Hicks.
Mr. Hicks remains incarcerated in the Beaver County Jail. He has been incarcerated since January 17, 2013 – a total of 23 days as of today. His bond is $2,500. The only family Mr. Hicks has in the area is his mother who is elderly and has been a resident of Friendship Ridge for about 2 years. This was the reason for Mr. Hicks' presence at Friendship Ridge on January 17, 2013 (and each day every day for the past 2 years) as he would walk from Connecticut Avenue in Rochester to Friendship Ridge each morning to have breakfast with her and care for her general needs. As Mr. Hicks was walking alone to Friendship Ridge in the dark each morning, it was also the reason he was carrying a .22 caliber handgun registered to him with a permit to carry issued by the Beaver County Sheriff. As Mr. Hicks has been unemployed for an extended period of time, and does not have money available to pay bond to Beaver County to secure his release, he will remain in jail until this criminal case goes to trial.
Mr. Hicks' is scheduled for Jury Trial during the July 8, 2013 Trial Term where he is to face Felony criminal charges of Carrying A Firearm Without A License – a crime with maximum penalties of 7 years incarceration and a $15,000 fine. It appears the Beaver County District Attorney will continue to prosecute this case based upon events at the January 31, 2013 Preliminary Hearing. I am advising you of these facts only as Mr. Hicks authorized me to publish his decision to refuse any Plea Bargain Offer made by the Commonwealth to "make this case go away".
In view of the above facts, please announce to your readership that an account was created today to enable concerned citizens to make a donation to assist Mr. Hicks and his fight to obtain answers to the many questions surrounding his arrests and prosecution. The JUSTICE FOR LARRY HICKS FUND will be used to:
(1) provide bond money to enable Mr. Hicks to be released from incarceration;
(2) provide payment for overdue utilities at Mr. Hicks' residence so as to provide Beaver County with a viable address for the purposes of bond; and
(3) provide payment for litigation expenses and attorney fees for Mr. Hicks' legal defense.
Attorney William Braslawsce has agreed to donate his time to administer the Justice For Larry Hicks Fund.
It should be known that Mr. Hicks has set 2 conditions as to the creation of Justice For Larry Hicks Fund:
First, it is his wish that any individual or business making a donation have the option of providing a name, address and telephone number so that Mr. Hicks may repay any donation in full in the event that any monies are recovered by him out of this incident in the future.
Secondly, at Mr. Hicks' direction, any information concerning the identity of donors to the Justice For Larry Hicks Fund will not be published or released to any governmental office or official without an Order of Court, so as to avoid any potential for any reprisals against those who support his decision to demand answers to the many questions that have arisen from his arrest by the Beaver County Sheriff's Department.
Mr. Hicks has also requested that I advise your readership that he is demanding a Jury Trial so a full inquiry of the many disturbing issues in this case can be made in the "light of day" and under full scrutiny of the Court of Common Pleas. Mr. Hicks is doing this knowing that it is possible that he will remain jailed by Beaver County for several more months unless he accepts a Plea Bargain that would most likely allow for his immediate release. It is Mr. Hicks' hope that at a Jury Trial someone in government can provide some credible explanation as to why he was arrested by members of the Beaver County Sheriff's Department on January 17, 2013 and why the Commonwealth continues to prosecute him despite the Beaver County Detective Bureau's investigation.
Anyone who wishes to make a donation to the Justice For Larry Hicks Fund may do so online via paypal, by mail or in person at 330 Dravo Avenue, Beaver, Pennsylvania 15009. Any checks or money orders must be made payable to Gerald V. Benyo, Jr., Esq., and have identified on the memo line JUSTICE FOR LARRY HICKS FUND. A written receipt for every donation will be provided. A full accounting and review of this checking account will be maintained by Attorney William Braslawsce.
Mr. Hicks expresses in advance his appreciation for everyone who is supporting him and his decision to demand answers as to the governmental actions taken directly against him that have taken away his liberty.
Sincerely,
Gerald V. Benyo, Jr., Esq.
Related Link: Online Donations To The Larry Hicks Justice Fund