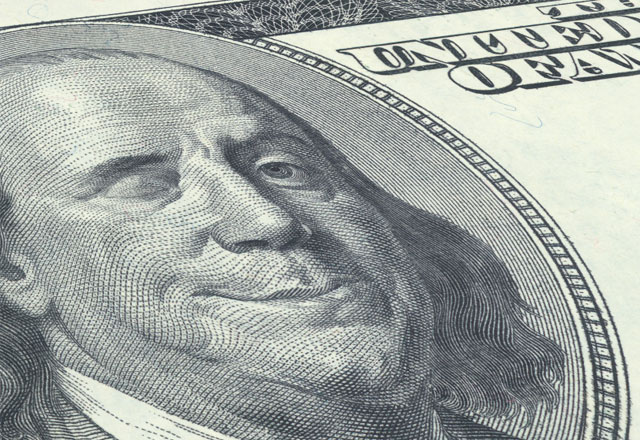 The Beaver County Board of Commissioners voted to hand out over $100,000 in bonuses to three employees at Friendship Ridge this week. The payouts come at a time when some county employees are being terminated because of economic woes. Now other county leaders have begun raising questions as other public employees have become furious over the expense.
At their regular meeting on Thursday, County Commissioners voted unanimously to pass resolutions authorizing pay bonuses to Rosemary Urban, Kristen Kolodychak, and Charles Rhoads. Payments will be made to the three Friendship Ridge workers two weeks after the closing date of the facility's sale, which is tentatively scheduled for March 1st.
County Commissioners executed an agreement in November to sell Friendship Ridge to Comprehensive Healthcare Management Services for $37.5 million. The County has already received an $8 million down payment for the facility.
Rosemary Urban is the Associate Director of Nursing at Friendship Ridge. She's been an employee of the county since May of 1975, and has an annual base pay of $77,580. County Commissioners have voted to give her a bonus of $17,764.
Kristen Kolodychak is Friendship Ridge's Controller. She was hired by the county in May of 2006, and makes $64,199 a year. Commissioners are giving her a bonus of at least $52,000.
Charles Rhoads is the Director of Friendship Ridge, although he's not an employee of the county. Rhoads works for Premier Healthcare Services, an outside consulting firm the county contracts with to run the facility — to the tune of nearly $400,000 each year. Although he collects his paychecks from Premier, County Commissioners will be giving him a direct bonus payment of $29,625.
"All of these bonuses, with the exception of the bonus they gave to Chuck Rhoads who isn't even a county employee, have to go through the Salary Board," said Beaver County Controller David Rossi. "I am on that board, and I am going to vote no. If these three Commissioners all vote in favor of the bonuses then they'll still go through, but it won't be because of my vote."
Unlike the fixed payments being made to Urban and Rhoads, Kolodychak's bonus was set by Commissioners at a rate of $4,000 per month from February of last year until the sale of Friendship Ridge is finalized. The resolution passed at the last public meeting states that Kolodychak's bonus was "for performing additional duties at Friendship Ridge as a result of the vacation of the CFO position and for remaining employed and continuing to perform work duties and functions."
Friendship Ridge's CFO, Mike Kessler, resigned at the end of 2012. Like Rhoads, Kessler was also an employee of Premier Healthcare Services who the county contracted with to help run the facility. But Friendship Ridge didn't always have both a CFO and a Controller. Those two positions were handled by one man for decades. It wasn't until 2006, after the county asked Accountant Ron Curcio to retire because they were outsourcing Friendship Ridge's management to Premier, that his workload was divided up between the newly hired Kessler and Kolodychak.
The Commissioner's $4,000 per monthly bonus payments will be paid out to Kristen Kolodychak even for months she wasn't actively performing any duties for the county. Payroll records show Kolodychak took significant time off last year due to the birth of her child. The records show she grouped her vacation, holidays, and all of her personal days off into one large block of time from October 29th until December 1st — she was then given a paid leave of absence from December 2nd through January 1st of this year. Accounting at Friendship Ridge ground to a standstill while she was gone. Financial records for the facility still haven't been updated in county systems since last October, leaving officials in the dark about exactly how Friendship Ridge is performing financially.
Although the Commissioners' resolution said Kolodychak's bonus was due to additional responsibilities she undertook, the County has no official system in place for granting bonus payments to its workers. Recent financial problems have seen the County pushing many of its employees to take on additional duties.
In May of last year, County Financial Administrator Vince LaValle took over supervision of the Micrographics Department, IT Department, and Central Services after Commissioners terminated three supervisors to cut costs. Beaver County Human Resources Director Rick Darbut took over as head of personnel at Friendship Ridge after its director quit last year, and has been managing hundreds of additional employees at a time of major transition as a result. Neither men received bonuses or pay raises after taking on the additional workloads and responsibilities. Other county employees have been taking boxes of documents home at night; a desperate attempt to finish up retirement estimates and other employment figures for the nearly 600 employees of Friendship Ridge who will soon be leaving the county's payroll. Non-unionized employees of the County have seen a pay freeze enacted by Commissioners to help stave off what was described at the time as a "pending financial crisis."
This isn't the first time the Commissioners have come under criticism due to salary inequities. Contract negotiations with several unions representing public employees were thrown into turmoil last year after Commissioners gave 15% pay raises to their own secretaries — while at the same time demanding concessions from clerks in other departments due to the county's financial problems.
Rick Darbut declined to comment about his own added role as HR Director of Friendship Ridge, or about his personal salary, saying he like many other county employees has "just been doing what needs to be done to get things done." But as the County's Director of Human Resources, Darbut was willing to speak on concerns he had about the apparent arbitrary nature of bonuses approved by Commissioners this week.
"We have no policies on giving out bonuses, and the county doesn't work on a system of merit based pay," said Darbut. "You really should have a very well defined process in place to determine how you're going to give out extra pay and who is eligible to receive it. You should spell out how you're going to be evaluating people. If you don't go ahead and have all of that down in writing, you can find yourself getting into some serious hot water. But once again, I didn't know anything about [the bonuses], and no one consulted with me beforehand."
Problems for the county may have already started.
Just one day after news of the bonuses became public, attorney Gregory Gleason filed Right-to-Know requests with the County seeking records related to the payouts. Greg Gleason is the husband of Cindy Gleason, who works as Director of Nursing at Friendship Ridge — she had previously served as acting Director of the entire facility. Mrs. Gleason makes $83,033 per year from the county, and in her role as Director she is in charge of supervising Rosemary Urban. But with the substantial bonus paid out to Urban by the Commissioners, Gleason now finds herself making substantially less than one of her own employees.
The large bonuses to administrators of Friendship Ridge come at a time when a budgetary squeeze is seeing fewer staff hours being spent to care for each resident of the nursing home, and some workers being told the facility can no longer afford to keep them employed.
"I had to fire 9 employees of Friendship Ridge in the last two weeks," Rick Darbut told the Beaver Countian. "I was informed we had to terminate these people because of economic reasons. This was a really good hiring class of people that we had to let go, they were really good employees. It's unfortunate. I had to tell them all they were being terminated because of economic factors, then a day later the county gives out these large bonuses […] I wish I had known, but I had nothing to do with the bonuses, I guess they were all done separate and apart from the work I do for the county."
The final cost of the bonuses to county taxpayers won't likely be known for decades. Due to the language of resolutions passed by Commissioners, the payouts will eventually be included into retirement calculations for Kristen Kolodychak and Rosemary Urban. Preliminary estimates by Controller David Rossi show Kolodychak's pension payments at the time of her retirement will be about $200 per month higher because of the large bonus — payments she will receive for the rest of her life.
All three Commissioners were at the Courthouse on Friday conducting meetings with other county officials and employees in a desperate attempt to deal with fallout from their surprise bonus payouts. Messages left in person by the Beaver Countian with their secretaries seeking comment were ignored.
Correction: This story has been updated to correct the amount paid to Premier Healthcare Services each year by the County. The correct figure from last year is closer to $400,000 instead of the $600,000 originally reported.