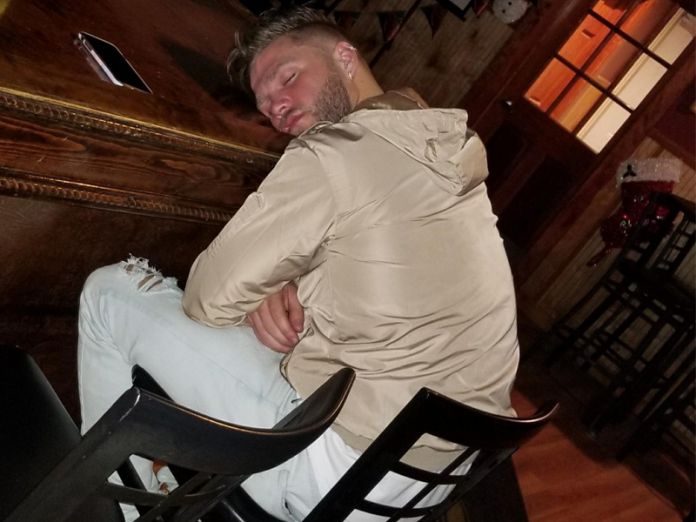 A former Beaver County sheriff's deputy faces multiple misdemeanor charges for allegedly assaulting his girlfriend last week.
Bryar Netherland's arrest comes as he awaits trial on August 2017 felony charges alleging he broke into an ex-girlfriend's home late at night.
This week, South Beaver Township police charged Netherland, 24, of Industry with harassment, simple assault and unlawful restraint stemming from a June 15 incident. Police filed the charges by mail, and it is unclear whether a warrant will be issued for his arrest.
Police said a woman who had been dating Netherland since May was spending the night at his house. The couple began arguing the following morning.
BeaverCountian.com does not identify alleged victims of domestic violence by name.
According to the criminal complaint, Netherland's girlfriend said he removed her car key from her keychain and said, "Try leaving without this."
The woman said she tried gathering her belongings, which he had kicked across the room. That is when Netherland became violent, police wrote, shoving her across the bedroom and placing her in a headlock from behind.
Police wrote Netherland then picked her up, threw her on the bed and pinned her down. "(The woman) stated Netherland flipped her over again onto her belly, placed her in a headlock again, picked her up, throwing her onto the bed another four or five times."
The woman said she finally managed to break free but found the door was locked. Netherland grabbed her and threw her to the floor again.
"Netherland took her phone and texted a co-worker of hers that he was familiar with saying that she was stuck in traffic and would be late to work," police wrote. The woman later managed to get her phone and texted the co-worker back with her location and actual condition.
"After additional arguing, (the woman) stated Netherland ultimately gave her (the) car key," police wrote. "(She) stated she got inside her car, locked the door and began driving away when Netherland jumped on the rear trunk area bouncing up and down. (She) stated she continued driving and Netherland eventually fell off."
Police said the woman had injuries including facial swelling and bruising, neck scratches, and leg bruising and a bump.
The woman told police she bit Netherland's forearm at one point during the struggle.
The woman was issued an emergency protection from abuse order against Netherland as a result of the incident, but police have been unable to make contact with him.
The woman provided police with a written statement and copies of text messages to corroborate her account of events.
Netherland is out on bond awaiting trial on state police charges of criminal trespass and loitering/prowling from the August incident. Court records show his attorney has received repeated trial continuances, and has requested a nonjury trial with a Beaver County common pleas judge determining his guilt.
Last September during a preliminary hearing, a district judge dismissed Netherland's most serious charge of felony burglary.
Netherland was forced to resign as a deputy in 2015 after being unable to graduate from the training program, which he was paid to attend. Former county Sheriff George David hired him in 2014, and used a state provision that allowed him to work as an armed deputy in the courthouse for a year without certification.
Netherland is the nephew of Beaver County President Judge Rick Mancini, and the son of Mancini's courtroom tipstaff Kelly Wolf, who is Mancini's sister-in-law. Netherland's brother, Cebran, is the first deputy treasurer under county Treasurer Connie Javens and has announced he is running for her position next year.
Court records show no requests by prosecutors or orders from the court recusing local judges from the case because of Netherland's relationships with the public officials.
Defense attorney Stephen Colafella is representing Bryar Netherland in the case from August, but told BeaverCountian.com he has not spoken with his client about the new criminal charges.
See Also:
– Beaver County's President Judge Fires Secretary – Hires Son's Girlfriend For $53,000 Position
– First Deputy Treasurer Of Beaver County Says He Fired Warning Shots After Being Attacked At His Home
– "Mrs Beaver County" Drops Out Of State Pageant – Says Sheriff Tony Guy Greenlighted Improper Fundraiser