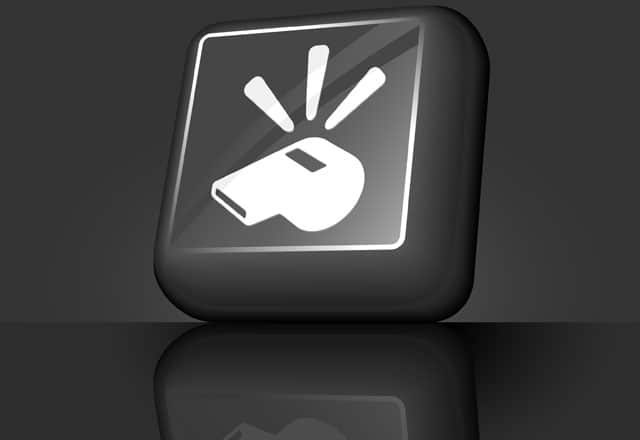 The former Beaver County Purchasing Director filed a whistleblower lawsuit against the county today, alleging she was terminated because she came forward with reports of wrongdoing by Sheriff George David.
Mary Anne Ruskin was terminated on May 16th by County Commissioners, after they voted to eliminate her position. Ruskin alleges the termination was a direct result of her speaking out against what she believed to be corruption within the Sheriff's Office.
"As Director of the Purchasing Department, Ruskin was responsible for obtaining bids for the uniforms for the Sheriff's Department every two years," reads the lawsuit. "In January 2012, [Beaver County's] Sheriff, George J. David, wanted Ruskin to give the bid for the uniforms to a company whose owner was known to be a friend of Sheriff David. The uniform company at issue was not the lowest bidder. Ruskin refused to do so and fought to accept the lowest bid of M&M Uniforms, Inc."
Ruskin's lawsuit goes on to describe subsequent abusive behavior by Sheriff David.
"During a work session on February 22, 2012, Sheriff David verbally attacked Plaintiff in connection with her decision to award the uniforms to the lowest bidder. After Sheriff David's display of outbursts during the February 22, 2012 meeting, Plaintiff made several complaints to Human Resources and the County Law Department regarding Sheriff David's actions."
An investigation by the Beaver Countian into Ruskin's complaints about bid fixing led to Sheriff George David pulling out his service revolver while threatening to murder this reporter and several other individuals. Sheriff David repeatedly mentioned Ruskin during the preceding tirade, mimicking and mocking her while referring to her as a "whore." The Pennsylvania Attorney General's Office filed criminal charges against David stemming from that incident, after a Statewide Investigating Grand Jury issued a presentment against him back in April of this year. David's trial on those charges is scheduled for February 24th, 2014.
"Ruskin made a good faith report to [the County] and was requested by the Pennsylvania State Police and Attorney General's Office to participate in an ongoing investigation of Sheriff David," continued the lawsuit. "Ruskin was terminated following her reports of wrongdoing and her testimony before the grand jury in connection with Sheriff David's wrongdoing. [Beaver County] was aware of Ruskin's complaints and her testimony before the grand jury was a substantial or motivating factor in [the County's] decision to terminate her. [Beaver County] terminated Ruskin in violation of the Pennsylvania Whistleblower law."
Commissioner Dennis Nichols said at the time that Ruskin's termination was "the beginning of an effort by Commissioners to reorganize county government, which will be an ongoing process that will evolve over time."
Commissioner Tony Amadio claimed that Ruskin's termination was just "phase 1" of that "reorganization plan", which was devised by long-time Sheriff David political ally and confidant Vince LaValle, and said additional county director positions would be cut in the near future as part of the "cost saving measure".
Those cuts never came.
The two part-time supervisors of the Micrographics Department who were cut along with Ruskin were almost immediately replaced by an outside contracted employee, Barb Lipinski, who now oversees workers in that office. Sources inside of county government tell the Beaver Countian that Commissioners have been in negotiations to bring Lipinski on as a full-time employee of the county.
County Commissioners Amadio, Spanik, and Nichols have all repeatedly refused to speak out publicly against Sheriff David's well documented, abusive and erratic behavior — and have so far taken no actions to mitigate complaints from a growing number of county employees who have come forward claiming they are routinely tormented by the man.
Mary Anne Ruskin is seeking reinstatement to her position or comparable position, back pay, her seniority rights, and attorney fees. Ruskin is being represented by the Pittsburgh firm of Rothman Gordon.
Beaver County Solicitor Joseph Askar and Assistant Solicitor Bernie Rabik both said they had not yet seen the complaint, and would be unable to comment on pending litigation. Mary Anne Ruskin said she would not be commenting about the lawsuit under the advisement of her attorney.
Note: In the interest of full disclosure, this reporter is a named victim in criminal charges filed against Sheriff George David by the Pennsylvania State Police.