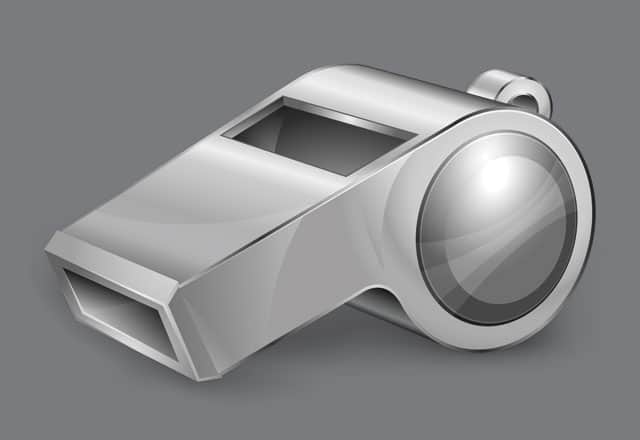 The former Beaver County Purchasing Director has amended a whistleblower lawsuit she filed against the county that alleges she was terminated because she came forward with reports of wrongdoing by Sheriff George David. While the County Commissioners originally said they removed Mary Anne Ruskin as a "cost saving measure" necessitated by a "financial crisis," her lawsuit now notes that the Commissioners agreed to give massive bonuses to Friendship Ridge Executives just a couple of weeks after her termination.
Mary Anne Ruskin filed a lawsuit in October of last year after being terminated following Sheriff George David's arrest by the Pennsylvania State Police. Ruskin had previously testified before the Statewide Investigating Grand Jury against David after being subpoenaed by the Pennsylvania Attorney General's Office.
"As Director of the Purchasing Department, Ruskin was responsible for obtaining bids for the uniforms for the Sheriff's Department every two years," reads the lawsuit. "In January 2012, [Beaver County's] Sheriff, George J. David, wanted Ruskin to give the bid for the uniforms to a company whose owner was known to be a friend of Sheriff David. The uniform company at issue was not the lowest bidder. Ruskin refused to do so and fought to accept the lowest bid of M&M Uniforms, Inc."
On February 22, 2012 Beaver County Commissioners Tony Amadio, Joe Spanik, and Dennis Nichols met with Sheriff David and Mary Anne Ruskin about the issue. Also in the meeting was Joseph Askar, Bernard Rabik, and Andrea Cantelmi from the county legal department, Chief Sheriff Deputy Jay Alstadt, and Lt. Deputy Thomas Ochs. David became irate during the meeting and began screaming at Ruskin in a fit of rage as all of the other men in the room sat silently, making no attempts to stop his verbal attacks against the woman.
While working on a story about Sheriff David violating the open bidding process for uniforms, David called this reporter into his office on April 16th, 2012. David then lost control of himself, engaging in a tirade that lasted several hours, eventually pulling out his service revolver and threatening to murder this reporter and other people. David mocked and mimicked Mary Anne Ruskin during a portion of that encounter.
It was shortly after Sheriff David was arrested by the Pennsylvania State Police and his case was held for trial that the County Commissioners decided to terminate Mary Anne Ruskin, who had worked for the county since 1998, along with one other department head. That decision was made at the urging of County Financial Administrator Vince LaValle, a long time political ally of Sheriff David.
County Commissioners decided to terminate Ruskin without first speaking with the county's Human Resources or Law Departments as is normal practice.
Mary Anne Ruskin alleges her termination was an act of retaliation by the county for exposing various wrongdoings by Sheriff George David. It is a claim the county denies.
Commissioner Dennis Nichols said at the time that Ruskin's termination was "the beginning of an effort by Commissioners to reorganize county government, which will be an ongoing process that will evolve over time."
Commissioner Tony Amadio claimed that Ruskin's termination was just "phase 1″ of that "reorganization plan", and said additional county director positions would be cut in the near future as part of the "cost saving measure".
But those other promised cuts never came, and in her amended lawsuit Mary Anne Ruskin now notes that approximately two weeks after her termination, the Beaver County Commissioners secretly entered into contracts with three Friendship Ridge Executives which would see the county paying out bonuses in excess of $100,000 this year. Ruskin had a yearly salary of $48,131 at the time of her termination.
"If they all thought I was just going to walk away from what they are trying to do here, they were wrong" Ruskin told the Beaver Countian in an interview last year before her termination. "I'm fed up with people covering for George David."
Mary Anne Ruskin is seeking reinstatement to her position or comparable position, back pay, her seniority rights, and attorney fees. Ruskin is being represented by the Pittsburgh firm of Rothman Gordon.
The County has turned the case over to its insurance carrier to litigate.
Note: In the interest of full disclosure, this reporter is a named victim in criminal charges filed against Sheriff George David by the Pennsylvania State Police.