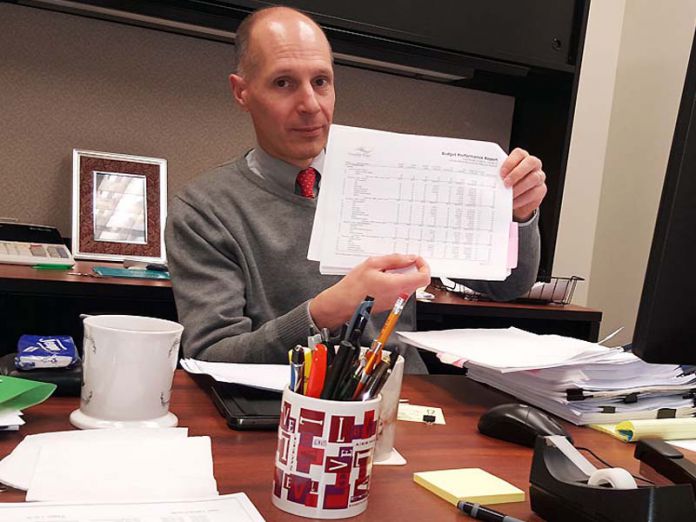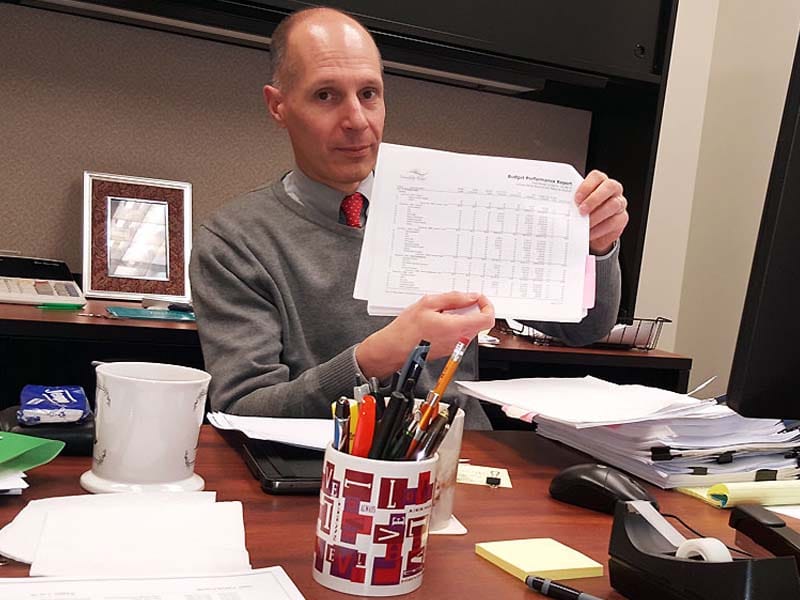 Former Beaver County Financial Administrator Ricardo Luckow is still agreeing to assist law enforcement in their investigations into county government despite being fired this week by Commissioners Tony Amadio and Dan Camp, according to multiple sources familiar with the ongoing probes.
Sources with knowledge of the matter tell the Beaver Countian that Ricardo Luckow had aided in preparing information that was provided to agents of the Federal Bureau of Investigation last year, and has agreed to assist the Pennsylvania State Police with their investigations into county government.
Ricardo Luckow, who is a Certified Public Accountant, repeatedly raised concerns publicly about possible improprieties involving the county's finances during his prior role as an independent contractor for the County Controller's Office and most recently in his capacity as County Financial Administrator.
Commissioner Tony Amadio had been publicly lambasting Luckow since he was appointed as Financial Administrator in 2016 following the forced resignation of Vince LaValle, a close confidant of Amadio who previously filled the role. Amadio publicly insisted that information about deficits in the county's budgets released by Luckow was incorrect, despite receiving independent audits confirming the deficits and a state-funded study verifying the major financial problems still ahead. Treasurer Connie Javens had similarly been a vocal critic of Luckow, also publicly claiming that his analysis of the county's finances was inaccurate. As with Amadio, Javens has enjoyed a close relationship with Vince LaValle through the years.
An opinion piece published last Sunday by the Editorial Board of the Beaver County Times, "The sky is falling — or not," echoed many of the assertions Amadio and Javens had been making. The Beaver Countian published an editorial of its own on Monday, criticizing the Beaver County Times' coverage of county government over recent years. Members of the Beaver County Times' Editorial Board then showed up to the courthouse on Wednesday — accompanying their county government reporter — to attend a public work session of the Board of Commissioners. They sat together quietly during the meeting.
Luckow was fired by Commissioners Amadio and Camp the following day.
Several politicos the Beaver Countian spoke with are crediting the Times' Sunday editorial with providing the political cover needed to oust Luckow.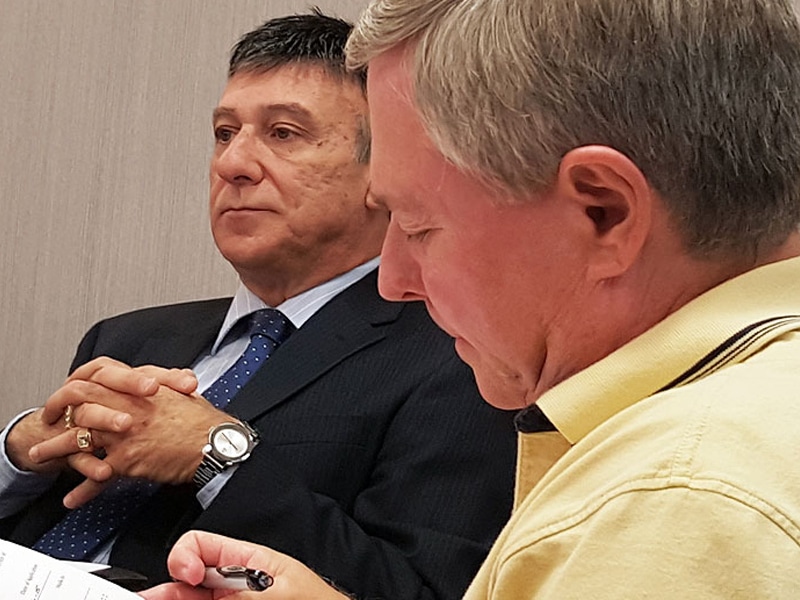 Commissioner Dan Camp said during Thursday's public meeting he had been unaware that Commissioner Amadio was going to seek a reorganization of county government, although the Beaver Countian had known that Amadio was likely planning to make the motions the day before it happened, after being told by courthouse sources that the Law Department "floated a test balloon" with Camp for Amadio.
Thursday's reorganization of county government was not added to the published agenda for the public meeting and citizens were not given an opportunity to comment on the official action before it took place, apparently violating provisions of the Pennsylvania Sunshine Act. The county's Law Department declined comment about the structure of the meeting.
Multiple sources tell the Beaver Countian that the Pennsylvania State Police debriefed Commissioner Sandie Egley immediately following the vote by Amadio and Camp.
Other county employees who have been fired after assisting law enforcement:
Former Sheriff's Deputy Curtis Larrick had assisted the Pennsylvania State Police and Attorney General's Office in investigations into the Sheriff's Office and testified in open court against George David, but was then fired in 2016 by incoming Sheriff Tony Guy. Guy kept on staff several Deputies who continue to be subjects of controversy and targets of investigation. The Beaver County Times reported the news at the time under a headline, "Beaver County's new sheriff cleans house on first day in office." The Times did not mention Larrick's role in assisting state authorities in the report.
A lawsuit brought by Larrick against Guy alleging he was terminated for political reasons is still pending in federal court. In court documents filed in the case, Guy denied Larrick's firing was politically motivated, insisting he terminated Larrick because he is an "untrustworthy" individual.
Former County Purchasing Director Mary Anne Ruskin was fired in 2013 after attempting to prevent some county officials from violating state procurement laws — she had similarly been assisting the Pennsylvania State Police in ongoing investigations and had provided testimony in front of a Statewide Investigating Grand Jury.
Commissioner Tony Amadio claimed at the time that Ruskin was fired as "phase 1" of a "reorganization plan," although additional cuts never came and Ruskin's former role was later filled. A whistleblower lawsuit filed by Ruskin against the Board of Commissioners was summarily dismissed by then-President Judge John McBride.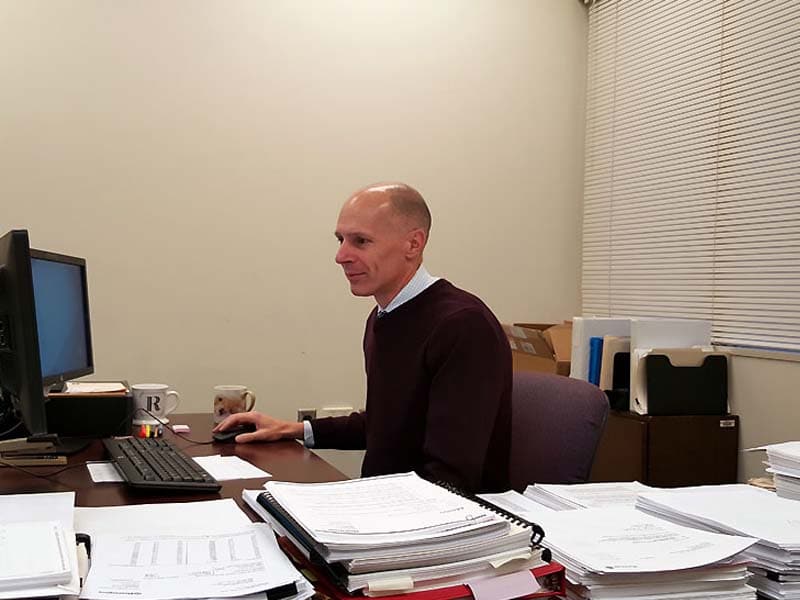 See Also:
– District Attorney Lozier: State Police Conducted An "Unauthorized Investigation" Into County Corruption
– FBI Among Agencies Conducting Years-long Investigations Into County Corruption
– State Grand Jury Convening Next Week On Alleged Corruption In Beaver County
– In-Depth: Beaver County Hid Massive Deficits – Wrote Millions In "Bad Checks" At The End Of Last Year
– In-Depth: Beaver Countian Challenges Amadio On Statements About The Budget – Amadio Tells Egley To "Keep Smiling"
– Former County Solicitor & "Friendship Ridge" Attorney Praises Commissioner Camp In Post To Egley's Social Media Page
– Camp Flips – County Will Release Another $300,000 To New Friendship Ridge Owners And Surrender Lawsuit
– Investigative Report: Former Chief County Solicitor Represented New Friendship Ridge Owners While Still Employed By The County
– Commissioner Egley Seeks Investigation Into Former County Solicitor Joe Askar By Supreme Court Disciplinary Board
– Commissioner Amadio "No Comment" On If His Statement About Egley's Complaint Against Former Solicitor Was Untrue
– Former County Solicitor Joe Askar Hosting Big Money Campaign Fundraiser For Gov Wolf At "Friendship Ridge" Facility
– Financial Administrator: County Officials Paid $300,000 Bonus To New Friendship Ridge Owners Without Justification
– In-Depth: Officials Say New Friendship Ridge Owners Had "Money Problems" – County "Loaned" Them At Least $1.2 Million As Sale Was Being Completed
– Former Financial Administrator's Email "Explains" $1.2 Million "Loan" To Friendship Ridge
– Bank Slips Show $3.4 Million Unilaterally Withdrawn By Financial Administrator LaValle & Treasurer Javens