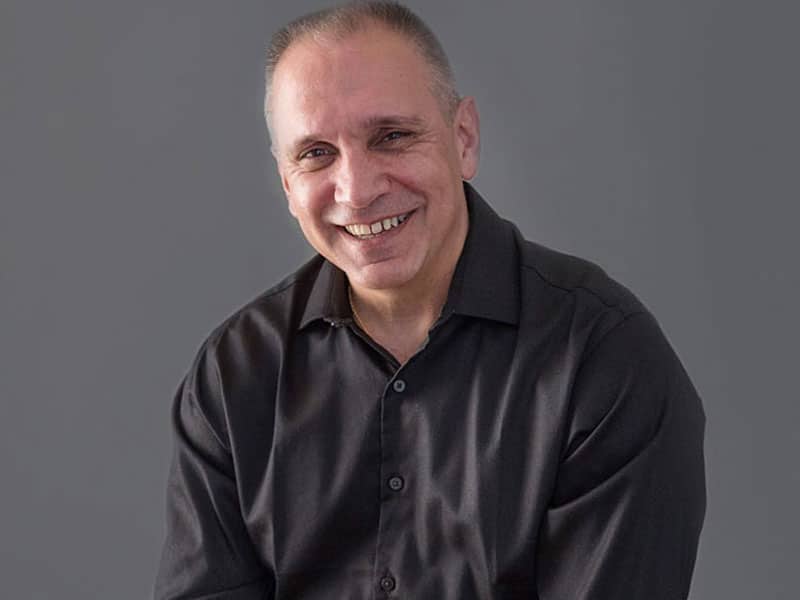 A federal lawsuit filed by former Sheriff's Deputy Curtis Larrick against Tony Guy and Beaver County will proceed after U.S. Magistrate Judge Cynthia Reed Eddy issued an order yesterday denying a motion by the defendants to have the case dismissed.
Curtis Larrick, who had been a Deputy with the Beaver County Sheriff's Office since 1992, was fired by the newly elected Sheriff Tony Guy when he took office in January of 2016. Larrick alleges he was wrongfully terminated by Guy because he supported his opponent, Democrat Wayne Kress, during the election. Sheriff Tony Guy insists he fired Larrick because he is an untrustworthy individual who has a reputation of being a liar.
As part of her lengthy 26-page opinion, Judge Cynthia Reed Eddy explored evidence in the civil case, positing a future jury could call into question Tony Guy's stated reasons for firing Larrick, "a jury viewing this evidence in the light most favorable to [Larrick] could reasonably infer that Guy's stated concern about [Larrick's] reputation for untruthfulness was exaggerated and implausible," and, "to the extent these incidents informed Guy's determination that [Curtis Larrick] was untrustworthy, a jury could discredit Guy's conclusions as incoherent and implausible."
Curtis Larrick's case will now move forward on a track for trial, with a pre-trial conference likely to be scheduled in the coming weeks.
Editorial Side Note: In a brief article published in today's Beaver County Times, the newspaper reported that Larrick's case "will move forward without Sheriff Tony Guy being personally a party to the suit." In fact, the judge specifically ordered that Tony Guy will proceed in the lawsuit in his personal capacity. The judge ruled it would be duplicitous to have the case proceed against the Sheriff in his official capacity as well, given that the County of Beaver is also a named defendant. The Times' article provided no details about the disputes at the center of the litigation, making a false inference that the case is proceeding without Tony Guy as a defendant the major thrust of its reporting (the Beaver Countian published an editorial earlier this month cautioning the public about relying on the newspaper's coverage of local elected officials).
Excerpt Of Judge Cynthia Reed Eddy's Memorandum Opinion Discussing The Case:
When considering a motion for summary judgment, the court is not permitted to weigh the evidence or to make credibility determinations, but is limited to deciding whether there are any disputed issues and, if there are, whether they are both genuine and material […] The Court must consider the evidence, and all reasonable inferences which may be drawn from it, in the light most favorable to the non-moving party.
[…]
Although this case presents a close call, the court finds that there is at least minimally sufficient evidence to sustain [Larrick]'s prima facie burden.
First, [Larrick]'s testimony about his election-day encounter with Guy suggests that Guy expressed disapproval of [Larrick]'s show of support for Kress. If credited and viewed in the light most favorable to [Larrick], this testimony provides at least some evidence of politically driven animus on Guy's part.
Second, [Larrick] has adduced evidence to suggest that Guy's political supporters were treated more favorably than Kress supporters relative to the restructuring that occurred when Guy took office. Of the seven individuals who were terminated, only one – Frantangeli – was a Guy supporter, and the grounds for his termination were quite strong. The record indicates that both of the Pennsylvania state troopers whom Guy consulted recommended that Frantangeli be fired. (Guy Dep. at 65:1-7.) Guy was informed that, among other things, Frantangelli had falsified an affidavit in connection with an arrest, and the state police had considered charging him with unsworn falsification and obstruction of justice. (Guy Dep. at 69:7-23.) Frantangeli had also been suspended from using the Commonwealth Law Enforcement Assistance Network due to the fact that he was running criminal histories on people without a valid reason to do so. (Id. at 70:17-72:1.) Frantangeli had also been involved in the gun locker incident which led to the revocation of David's bond; and he had reportedly borrowed money off numerous people in the office without paying them back.
Guy also terminated three individuals – Ochs, Tibolet, and Stevenson — whose political affiliations were unknown. (PSMF ¶¶333, 341, 394.) Tanya Kuhlber, a Kress supporter, was also terminated, but Guy denied any knowledge of her political affiliation. (PSMF ¶¶376, 377.) Here again, a jury could infer that there were strong grounds to support the termination of these individuals, because each one had engaged in, or been accused of, some form of criminal conduct. Ochs was terminated after being arrested in relation to David's criminal case. (PSMF ¶340.) Tibolet initially lied to the state police in connection with the David investigation and, in doing so, compromised the prosecutor's ability to present a strong case. (Id. ¶345.) Stevenson had been criminally charged with harboring her brother, who was a fugitive. (Id. ¶397-98.) Kuhlber had reportedly been involved in a domestic issue in which she tried to run her husband (or boyfriend) over with a car.
By contrast, the two terminated employees whom Guy knew to be Kress supporters – namely, [Larrick] and Paul Clark – were arguably fired for less significant matters. [Larrick], as noted, was ostensibly fired because of alleged character issues. For reasons discussed herein, a jury would have reasonable grounds to discount significant parts of Defendants' proffered explanation but, in any event, there is no allegation that [Larrick]'s character defects involved any form of criminal misconduct. Clark was allegedly terminated because Guy considered him to be a bully who did not work hard, who was out for himself, and who was not a team player. (PSMF ¶373; Guy Dep. at 100:8-19.) The record further reflects that Clark, like [Larrick], was an active Kress supporter. (PSMF ¶¶365-67.) Furthermore, a jury could conclude that Guy was aware of Clark's political activities, because his notes from Frantangeli's interview include the comment, in regards to Clark, "supported Kress wannabe." (Id. ¶372.) Viewing this evidence as a whole, a jury could reasonably infer that Kress supporters were held to a stricter standard and treated less favorably than other employees in connection with Guy's restructuring of the sheriff's office.
Defendants contend that no such inference is possible on this record, because Guy demoted Alstadt and McGeehan – both of whom were among his supporters, and he also promoted two Kress supporters (Deputies Bredemeir and Mangerie) from part-time to full-time positions. The record is murky, however, with respect to when Guy learned of Mangerie's political affiliation, and Guy specifically denied knowing that Bredemeir was a Kress supporter when he made his employment decisions. (See PSMF ¶¶451-52, 500-01.) As for Guy's demotion of Alstadt and McGeehan, [Larrick] has adduced evidence that Guy was informed by one of the state troopers that Alstadt and McGeehan may have committed acts of dishonesty relative to the grand jury proceedings in David's case. This evidence raises questions of fact about whether Guy afforded preferential treatment to Alstadt and McGeehan, on account of their political support, by keeping them on as part of the command staff in the face of possible wrongdoing. [Larrick] also points out that, by moving Alstadt and McGeehan down one step in the chain of command, Guy was able to make room for another political supporter – i.e., Dean Michael, who took over the position of Chief Deputy. In sum, the evidence concerning Guy's employment decisions gives rise to competing inferences about whether his decisions were politically motivated. At this stage of the proceedings, however, [Larrick] is entitled to the benefit of every favorable inference that can reasonably be supported by the record.
Apart from the foregoing evidence, [Larrick] has shown that Defendants' explanation for his firing changed somewhat over time. [Larrick]'s initial termination notice indicated only that he was being let go as part of a "department restructuring," (PSMF ¶195), without any mention of character issues or misconduct as a basis for his termination. After litigation commenced, Defendants represented (somewhat vaguely) that Guy made his decision based on his determination that "[Larrick] had a reputation for lying and other qualities Sheriff Guy found to be inappropriate." (PSMF ¶197.) At his deposition, Guy's explanation became multifaceted. He initially testified that he was looking for employees with "good character," the "foundational blocks" of which were "honesty, trustworthiness, [and] reliability," and [Larrick] "failed on those counts." (Guy Dep. at 107:24-108:7.) He stated that [Larrick] was "not a team player, . . . created drama," and "was high maintenance." (Id. at 108:7-12.) Guy later added that his decision was in "large part" based on "the several instances of [Larrick's] inappropriate conduct with females." (Id. at 131:20-22.) He went on to add that he had considered his own interactions with [Larrick] on election day — "[n]ot only the story that he related to me that seemed to fit the model . . . of being someone who would exaggerate," but also his "willingness to tell stories . . . based strictly on what someone else told him and spread that information." (Id. at 132:18-25.) To the extent that Guy's explanation changed or expanded over time, a jury may consider whether this demonstrates an inconsistency that is indicative of pretext […].
In addition, [Larrick] has adduced evidence that is sufficient to cast doubt on some of the specific reasons given for his termination. With regard to the issue of truthfulness, [Larrick] acknowledges that others within the office referred to him as "Lying Larrick," but he points to evidence that suggests Guy knew the moniker was unjustified. [Larrick] notes, for example, that both of the Pennsylvania state troopers whom Guy consulted recommended that [Larrick] be retained, and they specifically informed Guy that [Larrick] had provided truthful information in relation to David's criminal case. (PSMF ¶¶130, 133, 134-35.) Although Alstadt supported Guy's decision to fire [Larrick], Alstadt testified that he did not personally think [Larrick] was a liar, and he could not recall any instance where [Larrick] had lied about matters pertaining to his job. (Alstadt Dep. at 29:12-18, 30:5-12.) Moreover, Alstadt described [Larrick]'s alleged untruthfulness as involving only "minor issues" like exaggerating about people he knew or places he had been – "things that he just was using to be impressive." (Id. at 29:20-30:8.) In addition, notwithstanding Guy's representation that "most" of the deputies described [Larrick] as a liar (DSMF ¶57) and that the lack of trust was "nearly universal" (id. ¶61), there are only two brief references to his alleged untruthfulness in Guy's extensive interview notes. One reference involves a notation from Ochs' interview that [Larrick] "lies consistently," and another suggests that Frantangeli referred to [Larrick] as "untrustworthy." (ECF No. 31-14 at 5-6.) As discussed, both Ochs and Frantangeli were terminated by Guy based on their own acts of dishonesty. A jury viewing this evidence in the light most favorable to [Larrick] could reasonably infer that Guy's stated concern about [Larrick]'s reputation for untruthfulness was exaggerated and implausible.
[Larrick] also points to aspects of Guy's testimony that suggest he had difficulty identifying the things that [Larrick] had actually lied about. When questioned on this issue, Guy recalled Alstadt telling him that "there was a point where Larrick had used the alleged funerals of numerous relatives to the point where they actually had to send a deputy out to a funeral home to see if he was actually there." (DSMF ¶58; Guy Depo. at 85:10-16.) According to Guy's own testimony, however, there was no dishonesty involved in this incident, because Alstadt informed Guy that [Larrick] was actually at the funeral home where he reported he would be. (Id. at 85:17-19.) Guy also referenced an incident wherein [Larrick] was in a vehicular accident while on duty and was subsequently reprimanded for not wearing a seatbelt. (DSMF ¶59.) Guy recalled being told by other deputies that [Larrick] had made the comment, "[O]ne time I tell the truth and I get in trouble for it." (Guy Dep. at 120:1-3.) Again, notwithstanding the statement attributed to [Larrick], it is self-evident from Guy's testimony that [Larrick] reportedly told the truth on this occasion, even though it presumably was against his self-interest to do so. To the extent these incidents informed Guy's determination that [Larrick] was untrustworthy, a jury could discredit Guy's conclusions as incoherent and implausible.
Guy also referenced an incident in which [Larrick] allegedly claimed, falsely, to be in a relationship with a certain Pittsburgh news reporter. (PSMF 278.) [Larrick] denies that he ever told such a lie but, in any event, Guy acknowledged that this alleged incident did not involve any act of dishonesty related to [Larrick]'s job. (Id. ¶281.)
Even if the allegation about the reporter is credited, though, a jury could reasonably view it as insignificant compared to the acts of dishonesty and/or indiscretion that were committed by some of Guy's supporters, who were retained. Tallon, for example, had been disciplined by Sheriff David after being caught engaging in sexual conduct with a female in his county vehicle and then lying to Alstadt about it. (PSMF ¶¶ 293, 436-437.) The record here would support the conclusion that Tallon was known by Guy to be one of his political supporters and that, despite Guy's awareness of Tallon's prior misconduct, Guy kept him on staff because Tallon was near retirement. (PSMF ¶¶422-25; Guy Dep. at 51:25-52:3, 140:22-141:15; Alstadt 54:7-12.) Hurst, another Guy supporter, had been involved in a controversy some years earlier when [Larrick] discovered that Hurst, while on duty, had repeatedly been contacting [Larrick]'s wife. (PSMF ¶¶453, 455.) When Alstadt confronted Hurst about the situation, Hurst initially lied and denied the contacts. (PSMF ¶¶458, 461.) Hurst later admitted his conduct only after being shown [Larrick]'s phone records, which detailed numerous phone calls between himself and [Larrick]'s wife. (Id. ¶459.) The evidence suggests that Guy was briefed on this incident by [Larrick], and possibly by Alstadt. (PSMF ¶161; DSMF ¶63; Alstadt Dep. at 54:2-3.) Nevertheless, Hurst was retained while [Larrick] was terminated. As [Larrick] points out, Guy's arguably inconsistent treatment of Hurst and Tallon gives rise to a material dispute about whether Guy actually based his employment decision on [Larrick]'s political support for Kress, as opposed to concerns about [Larrick]'s truthfulness and good characters.
Defendants' proffered explanation is also contradicted by the evidence relating to [Larrick]'s interview. Defendants assert that, during [Larrick]'s interview, Michael brought up what others had said about [Larrick]'s inability to tell the truth and, although [Larrick] "denied having such an issue," he "could not provide specifics to rebut allegations of being known as a liar." (DSMF ¶62.) Guy, however, was unclear in his deposition about whether specific instances of dishonesty were raised in the interview. Initially, Guy admitted that he could not recall any specific instances of dishonesty being cited to [Larrick]. (Guy Dep. at 117:6-118:8.) Elsewhere in his deposition, Guy testified that he might have asked [Larrick] about the funerals he claimed to have attended, and he believed that [Larrick] responded by stating that the funerals were all legitimate. (Id. at 119:16-19.) If the latter testimony is credited, it demonstrates that [Larrick] did, in fact, rebut a specific allegation of dishonesty with evidence of his own truthfulness. If the former testimony is credited, however, then a reasonable factfinder could conclude that the reason [Larrick] was unable to provide more specific information in his defense was that there was nothing specific for him to rebut. In any event, [Larrick] contends that he explained to Guy and Michael that his testimony against David had engendered bad feelings within the office such that David had persuaded the other employees to view him as no good and untrustworthy. (PSMF ¶¶166, 167, 169.) [Larrick]'s version of the facts, if credited, establishes that he did, in fact, offer specific information to rebut the claim that he was viewed as a liar.
Defendants have also cited [Larrick]'s disruptiveness within the office and his inability to function as a reliable team member as factors that supported his termination. [Larrick], however, has adduced evidence suggesting that his work-related conflicts stemmed, in large measure, from the fact that he testified truthfully against former Sheriff David. (PSMF ¶¶27-29, 63, 166-67.) Among those who disapproved of [Larrick] testifying were Hurst and Tallon – both of whom supported Guy in the 2015 election. (Id. ¶28; Guy Dep. at 19:5-6, 51:25-52:3.) [Larrick] testified that, on one occasion, Tallon called him a "rat" who could not be trusted because of his testimony. (PSMF ¶63.) On another occasion, Tallon drove past [Larrick]'s house and yelled, "Hey asshole your time is coming." (Id. ¶72.) [Larrick] states that he told Guy about the retaliation during their election-day encounter and again during his employee interview. (PSMF ¶¶ 67, 69, 95, 98, 160.) Guy also received information from the Pennsylvania state troopers that McGeehan (another of Guy's political supporters) had been retaliating against [Larrick]. Guy admittedly did not question McGeehan about the alleged retaliation, and there is no indication from the record that he questioned Tallon or Hurst about it either. When these facts are viewed in the light most favorable to [Larrick], they tend to cast doubt on Defendant's portrayal of [Larrick] as the source of needless conflict and disruption within the Sheriff's office.
Other evidence in the record suggests that a significant amount of the animosity towards [Larrick] was related to his extended absences from work. Alstadt testified that "other people had a lot of animosity toward Curt, because Curt . . . was in a full-time position, had not been at work for a good year pretty much. He was totally unreliable. And they would take offense to almost any time his name was mentioned. So he wouldn't even . . . have known that there was [sic] problems with other employees, but they had a problem with him" and "looked at Curt as a slacker." (Alstadt Dep. at 56:5-13, 57:1-2.) Guy also acknowledged that some of the employees in the office complained during the interview process about [Larrick] being off of work. (Guy Dep. at 92:10-19.) It is undisputed, however, that [Larrick]'s leave time was fully authorized under the Family Medical Leave Act. (Alstadt Dep. at 3-11.) Once again, this evidence tends to cast doubt on the Defendants' portrayal of [Larrick] as a poor team player who was unreliable and disruptive because of character issues.
Another factor cited by Defendants to support [Larrick]'s termination are the reports that Guy allegedly received about [Larrick] harassing females in the courthouse. (DSMF ¶56.) The record reflects that Guy's only information in this regard came from the second-hand reports of other staff members. (Guy Dep. at 121:11-13.) Guy did not know whether [Larrick] was ever disciplined for his alleged misconduct. (Id. at 121:4-7.) Guy did not speak to any of the females involved in these incidents, nor did he bother to raise the issue during [Larrick]'s interview. (Id. at 121:4-123:3.) Furthermore, despite Guy's claim that numerous staff members raised this issue, there is no mention anywhere in Guy's extensive interview notes of the harassment allegations. (Defs.' Ex. N, ECF No. 31-14.) Taken together, these facts support a reasonable inference that Guy was not sincerely concerned about the allegations to the extent Defendants claim.
Finally, the evidence pertaining to the parties' election-day encounter gives rise to competing inferences that bear on the Defendants' proffered explanation for firing [Larrick]. Guy's account of the incident suggests he was left with the impression that [Larrick] was going to continue spreading false information about an alleged plan to bring Sheriff David back into the office, despite [Larrick] being told otherwise. (Guy Dep. at 46:9-47:13; DSMF ¶38.) According to Guy, this interaction confirmed his view that [Larrick] was someone who was willing to spread untrue information. (Guy Dep. at 132:18-25; DSMF ¶38.) [Larrick]'s account, by contrast, suggests that he merely explained (truthfully) to Guy that Tallon and Hurst had been saying [Larrick] would be fired if Guy won the election. (Pl.'s Dep. at 141:1-142:8.) [Larrick]'s testimony suggests that this was part of a larger pattern of retaliation which [Larrick] encouraged George to look into by, e.g., talking to Troopers Olayer and Masura. (Id.) To the extent [Larrick]'s version of the encounter is credited, it casts doubt on Defendants' assertion that [Larrick] was fired because he was a knowingly purveyor of false information.
Viewing the record in its entirety, the court finds that there is sufficient evidence to support a finding that [Larrick]'s constitutionally protected conduct was a substantial or motivating factor in his termination.
B. Defendants' Affirmative Defense
Defendants nevertheless contend that Guy would have fired Plaintiff irrespective of his political support for Kress because of the character issues previously discussed. As to this assertion, Defendants bear the burden of proof. See Galli, 490 F.3d at 271.
In light of the Court's previous discussion relative to Plaintiff's prima facie case, no additional analysis is needed. The same issues of fact that exist relative to causation also preclude the court from finding, as a matter of law, that Guy would have terminated Plaintiff's employment irrespective of any consideration that was given to his constitutionally protected conduct.
Read The Judge's Ruling In Full:
– Memorandum Opinion of Court (26 pages)
See Also:
– Court Filings Allege Sheriff Tony Guy Ignored Warnings By State Police About Deputies Who Supported His Election
In the interest of full disclosure: This reporter was one of the named victims in the Attorney General's criminal case against then-Sheriff George David. Details of the allegations in that case, of which George David was acquitted by a jury in 2014, are available in the original Grand Jury Presentment.