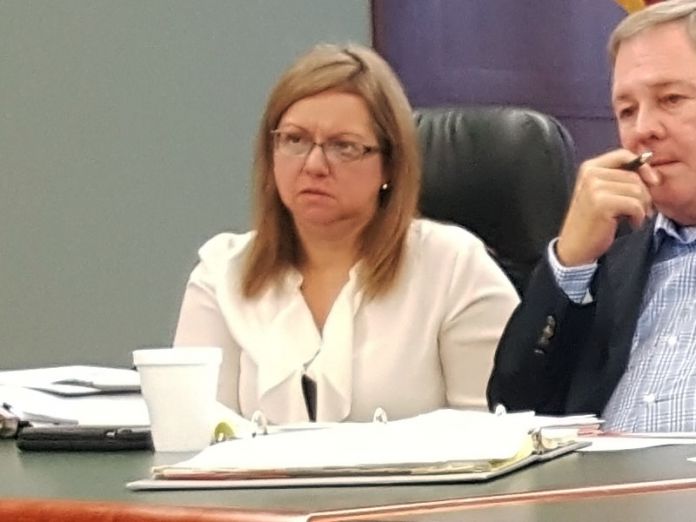 The former Chief County Solicitor has returned to work at the courthouse this week.
Andrea Cantelmi was fired by Commissioners Tony Amadio and Sandie Egley on March 22nd after more than 16 years of service in the county's law department. Cantelmi's termination came as a surprise to Commissioner Dan Camp at the time, who was not informed by the other two Commissioners of their intention to fire her.
Cantelmi's absence from the courthouse has proven to be short.
Beaver County Common Pleas Judge Deborah Kunselman recently met privately with the Board of Commissioners to notify them of her desire to appoint Andrea Cantelmi to work as her Law Clerk. All three Commissioners subsequently signed off on paperwork approving the hire.
Andrea Cantelmi fills an open position as Judge Kunselman's Law Clerk previously held by attorney Drew Roberts, who resigned to take a job in the federal government outside of the state. Cantelmi's salary will be $52,000 as previously established for the position by the county's Salary Board — she had been making $115,000 in her former role as Chief County Solicitor.
Judge Deborah Kunselman is currently a Democratic candidate for the Superior Court of Pennsylvania.
See Also:
– In-Depth: Inside Events Surrounding The Firing Of Chief Solicitor Andrea Cantelmi