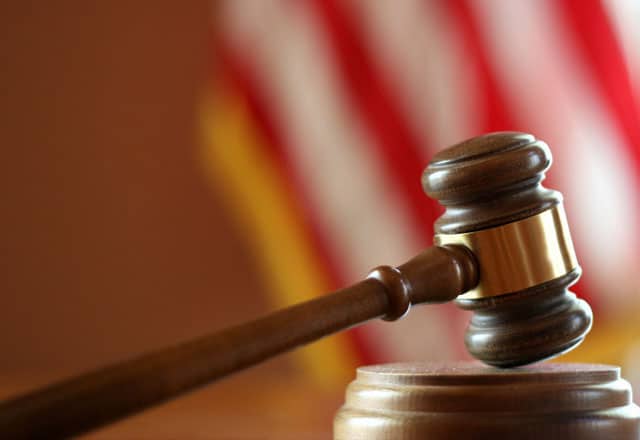 The attorney behind a landmark Second Amendment case in Pennsylvania is now involved in the local case of Dennis McKee v Sheriff George David.
Dennis McKee filed a motion with Beaver County Judge Kim Tesla last week, alleging that Sheriff David violated his due process rights under the law when revoking his concealed carry permit. McKee cited a state law requiring the Sheriff to provide a written revocation notice that must include "the specific reason for revocation." Judge Tesla noted that the letter sent to McKee by Sheriff David simply stated that his license was revoked for "good cause." McKee argued that it would be impossible for him to appeal the revocation, as no specific allegations were made for him to refute factually.
Judge Tesla ordered Sheriff David to file a written response to Dennis McKee's motion, and set a hearing date for May 21st. McKee is acting as his own attorney in the case.
After reading about the case on the Beaver Countian, Attorney Joshua Prince, Chief Legal Counsel of the Firearms Industry Consulting Group, has now filed a "Friend of the Court" briefing urging Judge Tesla to find that Sheriff David did violate McKee's rights. Prince was trial counsel and appellate counsel before the Commonwealth Court in the matter of Caba v. Weaknecht, a landmark case cited in McKee's motion and in Judge Tesla's order.
"In this matter, it appears from the news reports that Sheriff David has refused to supply the actual, specific reason for the revocation and instead has only stated the mere legal authority for the decision, in direct violation of the Commonwealth Court's decision in Caba," wrote attorney Prince in his briefing. "Unlike the factual background in Caba, Sheriff David is now refusing to disclose the actual, specific reason and informing Mr. McKee that he has the obligation of contacting the New Brighton Police Department for the basis. This is contrary to the clear language in Section 6109(i) and the Commonwealth Court's holding in Caba."
Prince's briefing also noted that Sheriff David "failed to provide reasonable notice of a hearing or any opportunity to be heard to Mr. McKee," prior to revoking his permit.
"Accordingly, this Honorable Court should find Sheriff David's revocation invalid, order Mr. McKee's LTCF reinstated, at no cost to Mr. McKee, the revocation should be expunged, and the Sheriff should be ordered to pay all costs of Mr. McKee, pursuant to 18 PA.C.S. § 6114," concluded Attorney Prince.
McKee's case is not the first concealed carry license revocation by the Beaver County Sheriff's Office that has come under scrutiny. During a preliminary hearing for Larry A. Hicks held in January, Defense Attorney Gerald Benyo asserted that a notice sent out by the Sheriff's Office was invalid, as it stated his reason for revocation being simply "per Sheriff David." Hicks, like McKee, was given no hearing or opportunity to be heard prior to the revocation. Larry Hicks is currently awaiting trial on charges of carrying a concealed firearm without a permit in that case.
Note: In the interest of full disclosure, this reporter is a named victim in criminal charges filed against Sheriff George David by the Pennsylvania State Police.