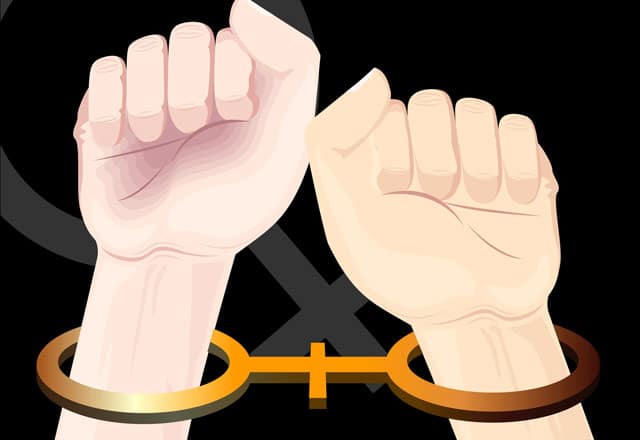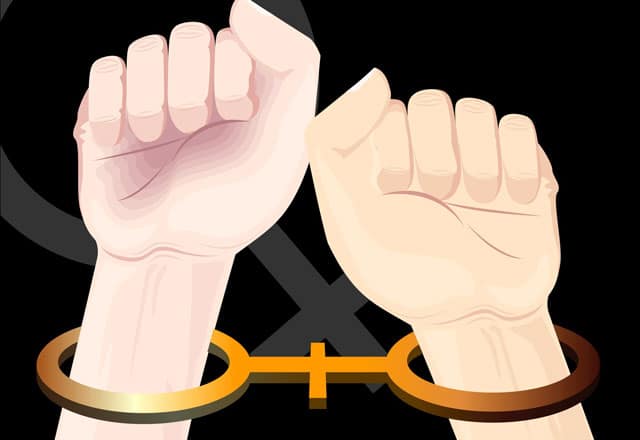 A federal judge has declared Pennsylvania's ban on same sex marriages unconstitutional.
The case of Whitewood v. Wolf was decided today by the Honorable John E. Jones III, who wrote as part of his opinion striking down the ban that:
"The issue we resolve today is a divisive one. Some of our citizens are made deeply uncomfortable by the notion of same-sex marriage. However, that same-sex
marriage causes discomfort in some does not make its prohibition constitutional. Nor can past tradition trump the bedrock constitutional guarantees of due process and equal protection. Were that not so, ours would still be a racially segregated nation according to the now rightfully discarded doctrine of 'separate but equal.' In the sixty years since Brown was decided, 'separate' has thankfully faded into history, and only 'equal' remains. Similarly, in future generations the label same-sex marriage will be abandoned, to be replaced simply by marriage.
We are a better people than what these laws represent, and it is time to discard them into the ash heap of history."
Judge Jones is a Republican who was appointed by President George W. Bush to the federal bench in February 2002, having previously served as co-chair of the transition team for then Republican Governor-elect Tom Ridge.
Governor Ridge signed Pennsylvania's "Defense of Marriage Act" into law back in 1996 that was struck down today by Judge Jones. The law defined marriage as "a civil contract by which one man and one woman take each other for husband and wife," explicitly barring marriage between members of the same sex.
Pennsylvania's ban on same-sex marriage existed only in statute, lacking a constitutional amendment barring the practice as existed in other states. State Representative Jim Christiana (R-Beaver) had co-sponsored the "Marriage Protection Amendment," drafted by Representative Daryl Metcalfe (R-Butler) back in 2011, that would have codified discrimination against gays and lesbians into the state's constitution. That legislation failed to garner wide support.
"This is yet another win in a long line of rulings finding that denying same-sex couples the protections and dignity of marriage is unconstitutional," said Leslie Cooper, senior staff attorney with the ACLU Lesbian Gay Bisexual and Transgender Project. "Across the country, Americans are embracing the idea that same-sex couples and their families deserve to be treated the same as other families."
Pennsylvania Attorney General Kathleen Kane had previously refused to defend the state's statute against same-sex marriage from the lawsuit filed against the state. "Today, in Pennsylvania, the Constitution prevailed. Inequality in any form is unacceptable and it has never stood the test of time," Kane wrote in a statement. "I have remained steadfast in my decision not to defend Pennsylvania's Defense of Marriage Act because I made a legal determination as to the unconstitutionality of this law."
Representative Daryl Metcalfe has been attempting to have Kane impeached for refusing to defend the state's gay marriage ban.
Pennsylvania Governor Tom Corbett has defended the state's ban on same-sex marriage, a practice he has previously compared to the notion of two 12 year olds getting married or a brother and sister getting married.
Pittsburgh Bishop David Zubik issued a statement decrying the judge's ruling, "We as a culture have been steadily eroding the strength of our families by undermining the sacredness of marriage. The decision rendered today simply is another step down that road. It waters down the meaning of marriage."
Pennsylvania was the last state in the northeast to still outlaw same-sex marriages. The state has 30 days to decide if it is going to appeal the case to the 3rd U.S. Circuit Court of Appeals, but Judge Jones declined to put his ruling on hold in the meantime. Organizations advocating for the rights of the LGBT community believe the United States Supreme Court will likely rule on same-sex marriage nationally within the next two years.
The Beaver County Register of Wills Office (which issues marriage licenses) told the Beaver Countian that a copy of Judge Jones' ruling has been forwarded to their solicitor for review and they should have a statement about the issuing of marriage licenses to same-sex couples in Beaver County "sometime tomorrow."
On A Personal Note: After nearly 16 years of living together with my life partner as a couple we will finally be able to get married soon. I love my Brad deeply and for the first time in my adult life I finally feel like a full citizen of this country and state in which I was born. I am thankful for all of those who struggled so very hard and for so very long to make this day possible. If there are words to convey my emotions in this moment I do not know them.