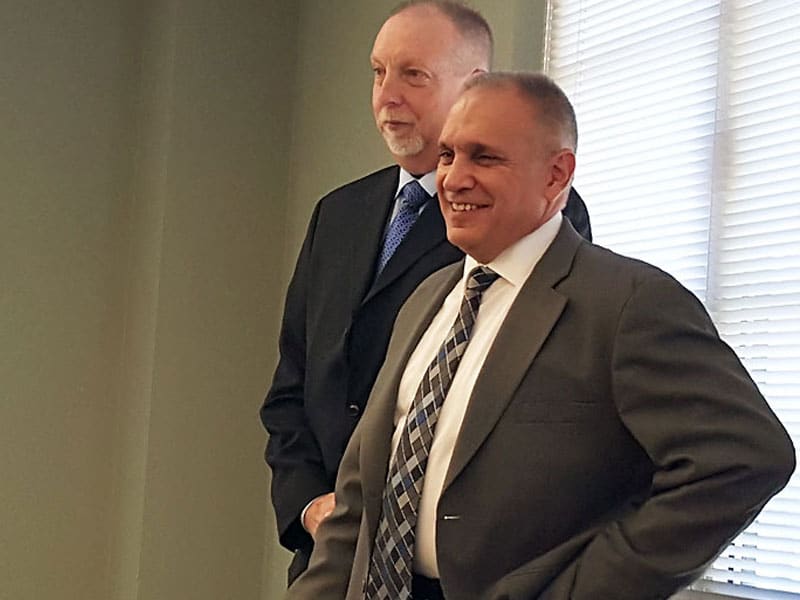 A federal judge has set the trial date for former deputy Curtis Larrick's lawsuit against Sheriff Tony Guy and the County of Beaver.
Following a short 10-minute status conference for the case held on Wednesday, Magistrate Judge Cynthia Reed Eddy issued an order setting jury selection for October 31st. The anticipated week-long trial is set to begin on November 5th in Courtroom 10A, 10th Floor, of the U.S. Courthouse building in Pittsburgh.
Attorneys were ordered to prepare a laundry list of documents due ahead of trial, including pretrial statements, witness lists, exhibits, and proposed jury instructions.
Larrick alleges he was fired by Sheriff Guy at the start of his administration as an act of political retaliation, while Guy insists he terminated Larrick because of his character. Judge Eddy denied a motion by Tony Guy and Beaver County to dismiss Larrick's civil case last month, determining a jury could reasonably find the Sheriff's stated rationales for firing Larrick to be "incoherent and implausible."
Read In Full:
See Also:
– Judge Rules Former Deputy's Case Against Tony Guy And Beaver County Will Proceed
– Court Filings Allege Sheriff Tony Guy Ignored Warnings By State Police About Deputies Who Supported His Election