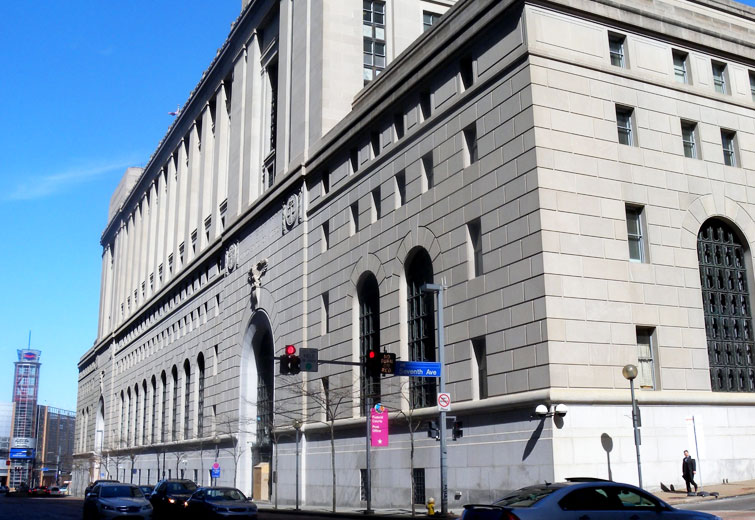 A federal judge has denied a motion to dismiss a lawsuit brought against the Borough of Beaver by a man who suffered severe bite injuries from the department's K-9 during a traffic stop in 2016.
Beaver Borough and Police Chief Dan Madgar filed court motions asking a federal judge to remove them as defendants in a lawsuit brought by James Edward Cicco. Officer Jeffrey Wijnen-Riems (then the department's K-9 handler who conducted the traffic stop of Cicco) and Officer Bo Blinn (who later responded to assist Wijnen-Riems on the stop) are also named defendants in the case.
Cicco alleges in his complaint that Beaver Borough and Chief Madgar had failed to act to prevent "vicious and unprovoked attacks upon, unreasonable treatment of, and the use of excessive force upon members of the community and criminal/civil defendants."
While Officers Wijnen-Riems and Blinn filed answers to the complaint made against them in Cicco's lawsuit, the Borough of Beaver and Chief Madgar asked a judge to dismiss the lawsuit against them outright. The town and its chief argued that even assuming all the factual accusations in the Cicco's complaint were true (which is not admitted) the allegations were insufficient to establish a case against them as a matter of law.
United States District Judge Mark Hornak issued a ruling this week denying their motion following oral arguments held in court.
"[T]he Court concludes that the claim as asserted does facially support a claim for negligence on behalf of the [Borough of Beaver and Police Chief Madgar]," wrote Judge Hornak. "[T]he Court cannot say as a matter of law that a malicious prosecution claim could not exist against [the Borough and Police Chief] […] The Court concludes that there is a sufficient factual basis pled to make out a claim that the charges [filed against James Cicco] were brought without probable cause."
Judge Hornak continued, "[T]he Court cannot conclude as a matter of law that the incident in 2010 (separately and in conjunction with those which came before it) is not so serious that it would have put every reasonable Chief of Police on notice of the substantial risk of serious constitutional violations by placing [Officer Wijnen-Riems] back on the street."
Judge Hornak's ruling effectively means that the Borough of Beaver and its Chief will both need to continue defending against the lawsuit along with the two named officers.
The Borough of Beaver and Chief Madgar were ordered to file a response to James Cicco's complaint before November 28th.
See Also: A complete archive of the Beaver Countian's coverage of the Cicco matter is available here.