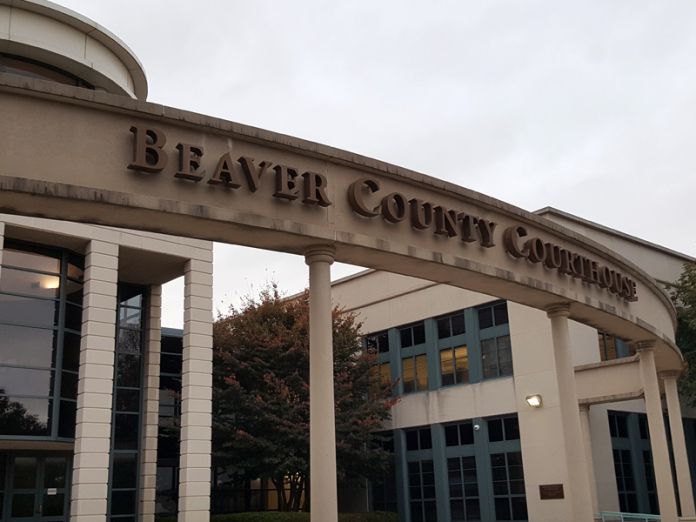 For the past several years, state and federal law enforcement agencies have been conducting far-reaching investigations into potential governmental corruption and organized crime in Beaver County.
The Beaver Countian first became aware of local efforts by agencies including the FBI well before the 2015 county elections, although withheld publication about the investigations until now as law enforcement personnel cautioned earlier disclosures could have hindered investigators.
According to sources familiar with the matter, some of the efforts by federal investigators were initiated by the Pennsylvania State Police (PSP) who made requests for assistance to federal agencies. PSP believed their attempts at investigating certain suspected criminal elements were being hampered by some in county government and local law enforcement.
The Beaver Countian has gathered information from multiple sources showing investigations have seen work by agents from the FBI (Federal Bureau of Investigations) in addition to the ATF (Bureau of Alcohol, Tobacco, Firearms and Explosives), IRS Criminal Division (Internal Revenue Service), Offices of Inspectors General, PSP (Pennsylvania State Police), as well as investigators with the Pennsylvania Attorney General's Office.
Beaver County District Attorney David Lozier and the Beaver County Detective Bureau have been excluded from involvement in the investigations, other than to be approached to hand over potentially relevant investigative files in their possession.
Many in Beaver County government first became aware of the FBI's involvement in the county back in 2015, after Special Agents questioned then-Beaver County Jury Commissioner Shelly Blythe — a close confidant and political ally of former Sheriff George David. Word of the FBI's involvement in Beaver County spread in some circles after Blythe discussed her visits by federal agents with several politicos, although many in county government originally believed the scope of the investigation was limited to the Sheriff's Office.
Blythe had confirmed to the Beaver Countian at the time that she was questioned as a potential witness by federal agents, but declined to speak in detail on the record about her interactions with authorities. Among others Blythe had conversations with about the investigation was Tony Guy, a long-time friend who was then a candidate for Sheriff.
According to law enforcement sources, some of the matters that have been the subject of investigation were sparked by information provided to authorities by then-Beaver County Sheriff's Deputy Curtis Larrick. Larrick's assistance had been instrumental in PSP's prior investigations into the Beaver County Sheriff's Office, but Larrick was terminated in 2016 by Sheriff Tony Guy as one of his first official acts in office.
Sheriff Guy kept on staff several controversial deputies who are currently the subject of renewed scrutiny by law enforcement, according to sources familiar with ongoing investigations.
The Beaver Countian has independently learned the identities of multiple other individuals who have been questioned by various state and federal agencies, but is not identifying those potential witnesses by name at the request of law enforcement. Other inquiries by the FBI that have made it onto the radar of county officials include issues involving the spending of federal funding from HUD (The Department of Housing And Urban Development).
Along with investigating potential corruption in county government, investigators have also been scrutinizing prominent business figures and individuals in the criminal justice system.
Interviews by the FBI, PSP, and the Attorney General's Office have seen investigators making inquires into a range of suspected issues involving firearms, gambling, narcotics, obstruction, oppression, the misappropriation of public funds, and allegations of political graft. Federal authorities have been investigating whether any of the alleged activities that may have occurred in Beaver County could fall under the federal Racketeer Influenced and Corrupt Organizations Act — RICO — which can be used to prosecute a pattern of crimes that would otherwise be barred by statues of limitations at the state level.
The state and federal efforts encompass a series of individual investigations centered in Beaver County — including recent efforts by the Organized Crime Section (OCS) of the Pennsylvania Attorney General's Office, which has resources that include the Pennsylvania Statewide Investigating Grand Jury.
Efforts by OCS in Beaver County were first revealed to some after agents sought identification cards from the county that would allow them to carry their firearms through a Sheriff's Office security checkpoint at the courthouse. Some individuals who have been questioned by OCS Agents have since discussed those interviews with others.
District Attorney Lozier had previously attempted to prevent the Pennsylvania State Police from investigating certain complaints about potential corruption in Beaver County, calling their efforts an "unauthorized investigation," and saying, "The Pennsylvania State Police are not allowed to investigate anything involving the courthouse without my written approval […] I have not and will not be referring these matters to them." In Lozier's final report exonerating Treasurer Connie Javens following an investigation by County Detectives, he appeared to repeatedly insult federal investigators, saying, "As is typical of federal investigators all you receive is a blank stare, brief not talking, and no commitment to act or not act," and, "It is my policy never to file a criminal charge for the sole purpose of punishment by charging. While the Feds often charge to force a plea, I refuse to do that."
Earlier this week, Beaver County Commissioner Sandie Egley gave an exclusive on-the-record interview to the Beaver Countian publicly revealing she is one of the individuals who has assisted both state police and federal agents in their investigations. Egley said she will not be seeking re-election when her term expires at the end of 2019 and will focus her remaining time in office working to tackle what she described as systemic corruption in county government.
Commissioner Egley has encouraged any county employee who may have useful information to speak up, "I am hoping that me coming forward publicly gives power and ambition to all of the people who have been on the sidelines waiting for a better day. I hope they now report or turn in information about any wrongdoings they may be aware of, go to the authorities or come to me and I will help to guide them."
The long-running investigations have seen cases transferred between agents within the FBI multiple times over the past several years to accommodate for promotions and retirements in the agency. Some of the investigations now traverse the terms of several Pennsylvania Attorneys General and U.S. Attorneys for the Western District of Pennsylvania.
Law enforcement sources tell the Beaver Countian it is not uncommon for public corruption investigations to span the course of years, and say a new phase of the cooperative state-federal inquiries into potential corruption in Beaver County are now getting underway.