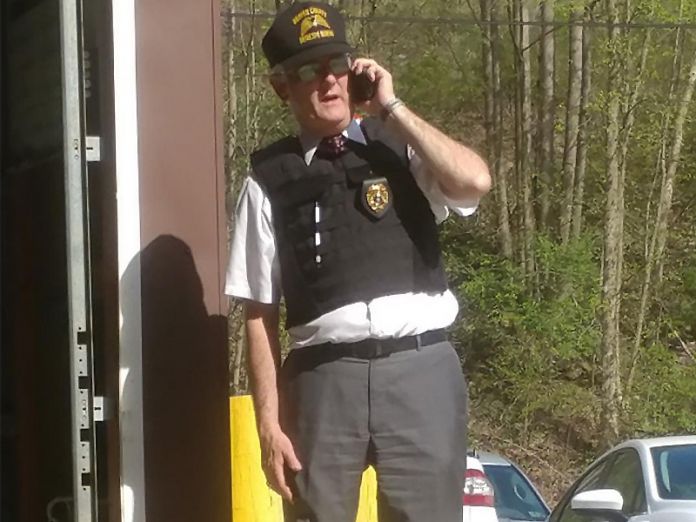 The Beaver County district attorney's media claims that a jailhouse letter could contain "important evidence" about an Aliquippa Mother's Day murder has sparked outrage among those who say the document is already known to be fake.
DA David Lozier told other news outlets this week that a letter sent to a county inmate purporting to be from a witness to Rachael DelTondo's May 13 murder could be legitimate and is being analyzed.
But on Tuesday, sources inside the DA's office and the police community told BeaverCountian.com that the letter is already known to be a fake and will have no impact on an arrest.
The woman claiming to have sent the letter said she lied about sending it, and has been recorded by county detectives saying as much. The Beaver Countian previously reported discrepancies it found in her original story.
DelTondo's mother, Lisa, told BeaverCountian.com she called a county detective Tuesday night who again told her the letter is fraudulent, just as he did weeks ago as was reported by this site.
"The detectives assured me again last night that the letter is a fake and nothing in it is true and none of it has anything to do with the case," Lisa said. "They said it is a side distraction that they have to deal with because it's out there but it is not at all relevant."
Lisa said she was stunned when she heard of headlines this week from other local news organizations suggesting the letter could be vital evidence in her daughter's murder. DelTondo was gunned down in her parents' driveway on Mother's Day, a still unsolved killing that has garnered international media coverage.
Attorney Gerald Benyo said a plea deal made Monday with his client, Wayne Cordes, 21, of Hopewell Township, allowed Lozier to avoid a sanctions hearing related to Cordes' cell search and improper seizures.
The letter was sent just days after the murder to Cordes, who was in jail awaiting trial on 13 felony and misdemeanor charges for allegedly assaulting and robbing a man on Oct. 26 in Aliquippa. He was arrested by Aliquippa Sgt. Kenneth Watkins, who is on paid administrative leave because his daughter is considered a witness in the murder case.
Benyo said the DA consistently took the position that Cordes had no significant knowledge of the murder. But Lozier said the deal required Cordes to testify in the future to any knowledge. The plea deal resulted in the sanctions request being dropped, and Cordes' charges being drastically reduced and sentenced to time served.
Lozier did not respond to a request for comment by BeaverCountian.com on Wednesday.
The Beaver County Detectives Bureau is now the sole investigator in the case since Acting Aliquippa Police Chief Robert Sealock recused his department to avoid any appearances of conflicts. State police are not involved in the investigation other than to provide forensics support through their lab — federal agencies are also providing forensics support but are not part of the investigative team, according to Sealock.
Headlines in other local news sources this week are trumpeting the letter as being potentially "crucial" to solving the case, and quote Lozier. The Beaver County Times reported the news under a headline, "Letter could be key to solving Rachael DelTondo homicide."
WPXI reported that Lozier said the letter was in a lab being analyzed. The Pittsburgh Post-Gazette quoted Lozier as saying, "If the letter turns out to be authentic, then it would be important evidence. If it turns out to be fraud, then it's not important evidence."
On May 26, Cordes told BeaverCountian.com that he got a letter from his girlfriend, Kayle Hill, 22, of Rochester and inside was another letter from a purported witness in the case, Watkins' then-17-year-old daughter.
BeaverCountian.com has spoken with Sgt. Watkins about the letter, although he declined to comment publicly on the matter. Lisa DelTondo said she was told by detectives that Watkins' family handwriting comparisons already conclusively determined the letter is not authentic.
Hill initially told BeaverCountian.com that she sent the letter, but on Tuesday she said she had lied. She said she also recanted her story to county detectives and that they recorded her statements.
Hill said Cordes had asked her to lie about sending the letter.
Cordes remains in jail and is not available for comment about the letter and claims made by Hill. His mother, Beth, told BeaverCountian.com today that she hopes he will be released next week.
Hill said detectives told her they listened in on Cordes' jail conversations, which she said revealed he was speaking to other women without her knowledge.
"I was under the assumption me and him were going to get back together and get things to work for our son (…) he straight up used me," she said.
"(Cordes) told me that he told (investigators) that I met up with (Lauren Watkins) and mailed it to him with my letters but I didn't. I know he's using that letter as a pawn and everything.
"He explained to me not to go and talk to the cops until they release him from jail, then tell everyone I don't remember nothing and I don't want any part of it. I have no idea who this girl (Watkins) really was. I never met her or nothing … I don't even know what she looks like.
"(Wayne said) I will admit I didn't get it from you."
Lisa DelTondo was still angry today as she recounted more details.
"I want Lozier to stop his shit, and you can use the four-letter word in my quote," she said. "Because our district attorney is an idiot.
"I told (detectives) to tell their boss the district attorney that he is an idiot. They said I can tell him myself. I'm going to do just that if he ever shows his face. I'm going to tell him what an idiot he is in case he doesn't already know."
Staff reports contributed to this article.
See Also:
– Judge Unseals Some "DelTondo Murder Letter" Court Records – District Attorney Made False Statements To Reporters
– EXCLUSIVE: State Police And Witnesses Contradict Statements By District Attorney About Ongoing Investigations
– EXCLUSIVE: Mysterious DelTondo Murder Letter Leads To Raid Of Attorney's Office – Court Gags Defense Lawyer
– Discrepancy Discovered In DelTondo Murder Letter Mystery
– Defense Attorney Seeks Sanctions Against District Attorney Lozier Over DelTondo Murder Letter Raid
– Inmate Who Received "DelTondo Murder Letter" Given Plea Deal – Attorney Claims DA Wanted To Avoid Sanctions Hearing