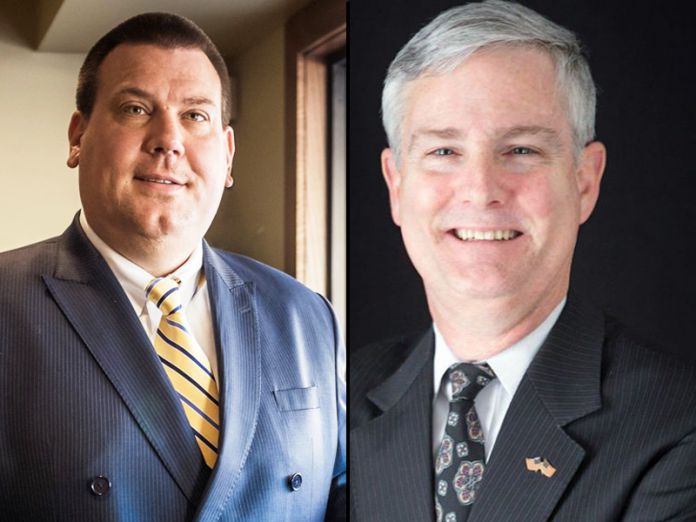 The jail cell of a Beaver County inmate and the law offices of his defense attorney have been raided by Beaver County Detectives and Aliquippa Police over a mysterious handwritten letter, allegedly containing an eyewitness account to the murder of Rachael DelTondo.
Now the defense attorney and his client are being forced into silence by a Beaver County judge at the request of the District Attorney.
Beaver Countian investigative reporter John Paul worked in collaboration with a news team from The Daily Mail out of New York City, to bring you an in-depth report about dramatic events taking place outside of public view in the DelTondo murder investigation.
The Daily Mail is one of the largest news site in the world, with 240 million unique monthly readers, 80 million of them in the U.S. The report can be read on DailyMail.com at the following link:
"EXCLUSIVE: 'I heard the gunshots and seen her fall…' Mystery letter sent to local inmate gives 'eyewitness account' of the murder of Aliquippa teacher, who had been suspended after she was found with 17-year-old boy in steamed up car"
See Also:
– EXCLUSIVE: A Mother's Grief – Slain Aliquippa Teacher Was "Scared Of Everyone" Following Threats
– EXCLUSIVE: DelTondo's Mother Says Young Man Was "Obsessed" – His Attorney Says It Wasn't About Love
– EXCLUSIVE: State Police And Witnesses Contradict Statements By District Attorney About Ongoing Investigations
– Aliquippa Police Say Deltondo Murder Crime Scene "Could Have Been Contaminated" By One Of Their Officers
– Aliquippa Mayor Refused To Talk With State Police About Deltondo Leak But Now Asks Community To Speak Up
– Timeline: The Murder Of Rachael DelTondo
– Aliquippa Police Chief Placed On Administrative Leave – Target Of State Police Investigation