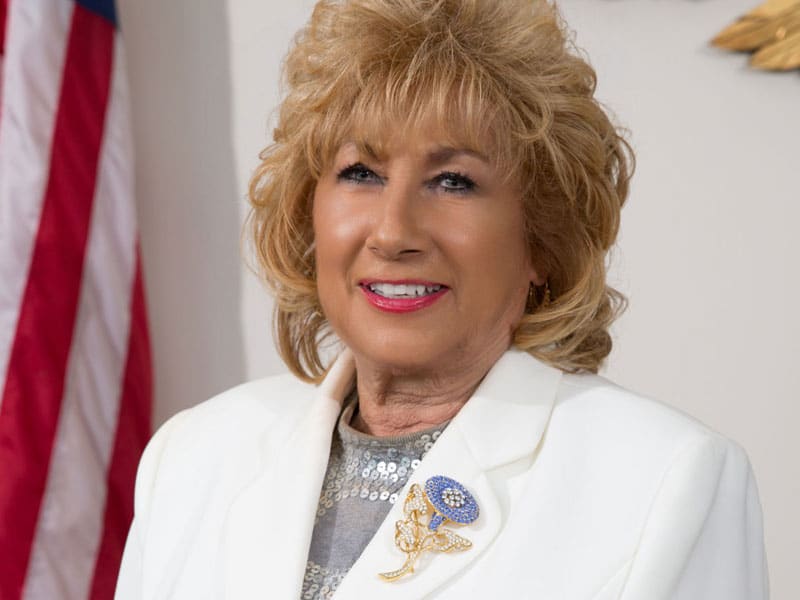 A son of Beaver County Treasurer Connie Javens has given an interview to the Beaver Countian, saying he has had enough with courthouse shenanigans, including those of his own mother. Dan Javens touched on a wide range of topics related to county government during a conversation that lasted more than two hours.
The man called the Beaver Countian earlier this month.
"This guy has had enough," Dan Javens told the Beaver Countian. "Every day I find more shit out. I have had enough. I have got grandkids. I am tired of the bullshit. I am tired of the politics."
Javens, who said he is about to turn 56-years-old, acknowledged that his call to the Beaver Countian will not sit well with his mother.
"This is going to piss her off and I don't give a fuck," he said, also warning the Beaver Countian's John Paul that "my mother fucking hates you" and "my mother is after you."
Javens said he called the Beaver Countian because he believes in the work this publication has been doing and does not know where else to turn.
"I understand what you're writing and what you are investigating and I don't blame you," he said.
Here is just some of what Dan Javens had to say about ongoing courthouse controversies.
On Treasurer Connie Javens And Friendship Ridge
Dan Javens told the Beaver Countian that he was aware of his mother's unilateral withdrawals of millions of dollars for Comprehensive Healthcare Management Services during and after their acquisition of Friendship Ridge, and of his mother's successful efforts to help secure a contract for his sister Renee with the new owners.
"I talked to her about it," said Javens. "I asked her, what in the fuck did you do?"
Javens said his mother told him that other county officials, including Controller David Rossi, were never around to properly authorize transactions for Friendship Ridge's new owners (the Pennsylvania County Code requires all checks be signed by the County Commissioners and Controller before they are signed and released by the Treasurer).
"She took it upon herself to do it, but it wasn't right," said Javens. "Some of the things my mother does is not right, but my mother does what she does and she does not listen."
Dan Javens said his mother got to know the new owners of Friendship Ridge well because "they had to go through her," and his mother used that relationship to help garner contracts, including the one for her daughter Renee — a practice which Javens said has not been uncommon in local government.
"They all do it, Beaver County is geared toward that, it's everybody," said Javens. "Not just Renee, all of them, bar none […] Everyone has taken care of their own and gotten something for themselves."
In reaction, Controller David Rossi told the Beaver Countian that Treasurer Connie Javens never discussed her payments to Friendship Ridge with him, and that his office was unaware of her unilateral withdrawals until they were discovered during a review of the sale.
"I'm here before Connie Javens, I'm here after Connie Javens, I see her come and I see her go," said Rossi. "I've been in that courthouse more in the past 8 years than Connie Javens has been in the past 24 years."
The County Controller's Officer issues check runs on a weekly basis to authorize payments of funds to vendors and others the county owes money to.
On His Mother's Re-election
Dan Javens told the Beaver Countian that Treasurer Connie Javens has informed the family that she has decided not to run for re-election again, meaning this will be her final term in office.
"[Campaign] signs went in the trash," said Javens. "She's not running again."
Javens also said that despite current rumors traveling in political circles, no one in the family intends to run for her seat.
On His Own Problems With The Law And Of The Personal Tolls
Dan Javens was blunt and candid during his interview with the Beaver Countian, even while discussing his own prior legal troubles. It was Javens who first brought up the subject of his arrest three years ago on charges that he discharged a firearm following a family dispute in his home — a duplex abutted next to his mother's place.
"I shot the wall JP. I'm no killer, I'm no bad guy," said Javens, who insisted he never intended to harm anyone and that he had discharged the firearm "out of frustration."
All of the charges against Dan Javens were dropped back in 2014 with the exception of three summary citations, for which he paid a fine.
"I'm not a terrorist," Javens insisted. "I'm not some crazy guy."
Dan Javens said he has had issues with alcohol in the past, but has worked hard to straighten out his life, having attended more than 75 Alcoholic Anonymous meetings and 20 anger management classes since the incident.
During the conversation, Dan Javens parroted a line often heard from his mother, "people are jealous of the Javens family." But the boasts eroded as Javens repeatedly talked about what he said was a heavy personal toll politics has played on the entire family.
"There is no love here," he said.
Something Changed His Mind
It is not entirely clear why Dan Javens originally contacted the Beaver Countian to give the lengthy interview, other than his repeated assertions that he had grown tired of the problems that politics has caused for his family. During the course of the interview Javens stressed specific points that he wanted the Beaver Countian to write down for inclusion in articles.
Dan Javens contacted the Beaver Countian a second time on the following day, saying he had spent time thinking and asked his interview not be published, fearing ramifications of having come forward. By the time Javens made that call, the Beaver Countian had already been in the process of contacting other individuals to investigate his information and seek reactions to some of his remarks.
Information about allegations involving other individuals provided by Dan Javens remain unpublished as the Beaver Countian continues investigating his various claims.
Beaver County Treasurer Connie Javens has previously instructed the Beaver Countian not to contact her again seeking comment, vowing to file charges of harassment.
See Also:
– Treasurer Connie Javens Gets In Taxpayer's Face – Starts Yelling And Pointing At Him – During Public Meeting
– VICTORY! Judge Blocks Treasurer Connie Javens' Attempt To Unmask Anonymous Beaver Countian Commenters