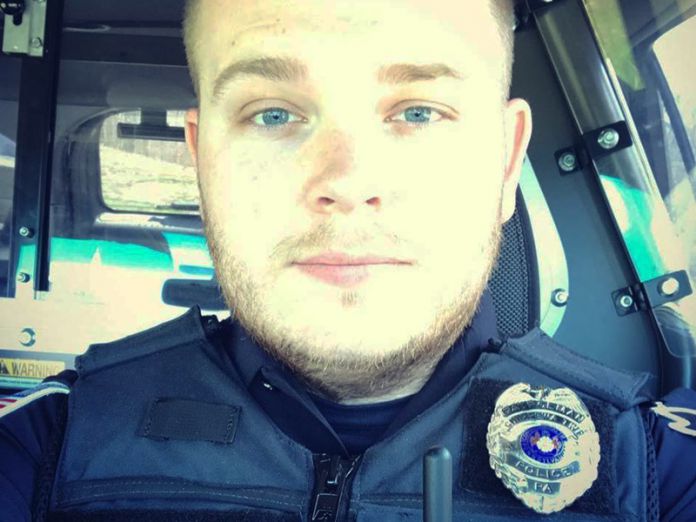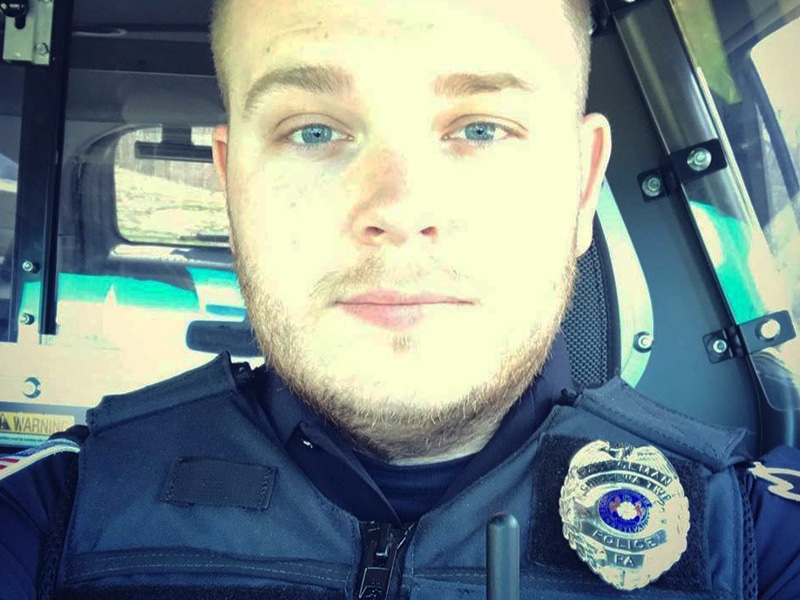 A former Aliquippa police patrolman is alleging he was fired last year after city leaders discovered he was involved in investigating possible ties between drug rings and city police and elected officials.
In connection, Anthony Quinn told BeaverCountian.com he has been interviewed multiple times by the Pennsylvania State Police and the FBI as part of ongoing probes into public corruption in Beaver County.
"There is no doubt in my mind there are ties between the Aliquippa city government and drug rings, definitely," Quinn said. "From when I worked there I have seen the evidence."
Quinn, 26, a native of Seattle, Washington, currently resides in New Castle, where he moved to be with family. Quinn began working as a full-time Aliquippa officer fresh out of the Community College of Beaver County Municipal Police Academy in 2015. He was fired approximately two years later on May 14, 2017.
His termination is the subject of ongoing arbitration hearings, but Quinn said he has no desire to return to Aliquippa's department.
Quinn is now employed as a part-time patrolman with the police departments in Ohioville, Midland and Chippewa Township, where he said two FBI agents interviewed him most recently last week.
"I was fired (from Aliquippa) after I did a trash pull on a city council member due to suspicions of narcotics activity," Quinn said. A trash pull is a search of someone's outside garbage when looking for evidence, and does not require a warrant. Quinn wouldn't say on the record whether he found anything suspicious.
"I was also investigating a second council member for allegations of official oppression. I would probably say a week or two weeks after that is when I found out they were trying to terminate me."
Quinn explained the alleged oppression: "There was an incident involving another council member engaged in physical violence and I was ordered to give up the investigation," he said. "They had the victim come down and settle it cash wise.
"The department had suspects pay off victims with cash instead of filing charges … It was crime of official oppression and official bribery as far as I believe."
Quinn showed BeaverCountian.com text messages and photographs that appeared to bolster some of his claims.
This site is not naming the individuals involved in Quinn's accusations because no charges have been filed and his claims could not be independently verified.
Acting Aliquippa Police Chief Robert Sealock on Tuesday said he couldn't talk about Quinn's employment status "because that is still an ongoing matter. As for what I think about him as an officer, I can tell you that I still say hi to him and chat with him whenever I see him."
Sealock said he was also unable to comment on any of Quinn's department allegations.
Sealock is Aliquippa's third chief of police since June 6. He was appointed acting chief on June 9 following the suspension of former Assistant Chief Joseph Perciavalle, who county detectives charged with sending an obscene text message to an underage female. Sources said the girl is involved in the May 13 Rachael DelTondo murder investigation, and is the daughter of police Sgt. Kenneth Watkins, who was placed on administrative leave in the wake of the murder.
Perciavalle's appointment followed the paid administrative leave of former Police Chief Don Couch because council said it had knowledge he was a subject in a state police investigation. The scope of that investigation has not been publicly discussed.
Sealock said he has heard of federal involvement in the city.
"I have heard about an ongoing investigation by the FBI, but I have not been contacted by them directly," he said. "There were rumors around the department about internal investigations into (Aliquippa police officers) and members of city council, but I can not talk about specifics."
Officially, Quinn said the department came up with a list of "policy violations" dating as far back as one and a half years to use as cause to fire him.
"They alleged I left a car with a half a tank of gas and didn't fill it up at the end of my shift, complained about my personal appearance, how I was dressed."
Quinn claimed the dated violations were nothing but a pretext to fire him because he was getting closer to arresting city officials.
"They claimed I couldn't work harmoniously with the (Beaver County) District Attorney's Office," Quinn said. "That part is true. No good officer in Beaver County can work well with District Attorney David Lozier. Ask the Pennsylvania State Police about that, they'll tell you the same thing."
In October 2017, BeaverCountian.com published an interview with then state police Lt. Eric Hermick who accused Lozier of publicly making "false" claims about an active shooter incident involving state police.
Lozier had been seeking a budget increase in part to fund equipment for a county SWAT team, and blamed poor state police response. Hermick disputed the response time, and went on to question the need for the county to duplicate free state police services.
In March of 2016, Lozier told BeaverCountian.com he had "fired" the state police from conducting an "unauthorized" public corruption investigation of Beaver County Treasurer Connie Javens.
"The Pennsylvania State Police are not allowed to investigate anything involving the courthouse without my written approval," Lozier said at the time. "I have not and will not be referring these matters to them."
Individuals subsequently interviewed by state police as part of their corruption probe have been told it was a mistake by them to drop that investigation. They include county Commissioner Sandie Egley and former county financial administrator Ricardo Luchow, who said they've been told by state police their investigation has been reopened.
Lozier replied to Quinn's accusations Tuesday in a written statement. "Your informant left both the Aliquippa PD and my (Anti Drug Task Force) without positive job recommendations. I suspect he may have an ax to grind so his bias should be made clear," he wrote of Quinn.
Quinn also alleges that Lozier has bias as well, and employs the girlfriend of Couch's son as a secretary with the county Drug Taskforce. "They actually bring her along when they conduct search warrants to document everything."
Lozier's statement provided a lengthy defense of the woman's employment and qualifications.
Lozier wrote in part, "No hard working college graduate should be painted with your ugly conspiracy brush because of who her boyfriend's father might be, especially when the boyfriend's father is a respected police officer, not charged with any offense, in a country where all are presumed innocent until proven otherwise."
Quinn did not hold back in further accusations against his former department.
"The Aliquippa police protect drug dealers," he alleged. "They ordered me not to issue a search warrant against certain people, not to file charges even in cases where I confiscated drugs from people."
Quinn said individuals in his chain of command would tell him certain drug dealers in town were working as confidential informants for the Pennsylvania Attorney General's Office and should not be bothered.
"The attorney general's office confirmed to me those people were never confidential informants like the department claimed," Quinn said.
BeaverCountian.com independently verified from other sources Quinn's claim that he has been cooperating with state and federal agents.
Also, Brighton Township barracks state police Station Commander Sgt. Amanda C. Selden previously indirectly confirmed to BeaverCountian.com the existence of active, ongoing investigations into Aliquippa police.
However, FBI Pittsburgh Public Affairs Officer Catherine Policicchio when contacted Tuesday would only say, "We do not confirm or deny the existence of any investigation."
Quinn said the FBI questioned him about missing reports involving drug arrests of city officials' relatives. "I told them everything," he said.
"If you arrest the wrong person, the potential of you getting messed with is high in that department," Quinn said. "There are guys in there who are afraid to do their jobs, afraid of arresting certain people because they could be terminated. It is pretty sad."
Aliquippa Mayor Dwan Walker could not be reached for comment and did not return a detailed message left by BeaverCountian.com.
Anthony Quinn's assertions are consistent with stories alleging organized crime that Rachael DelTondo told BeaverCountian.com in the months before her murder outside her parents' Aliquippa home. DelTondo had been a confidential source for this site. Investigators have said they believe DelTondo's murder was a "crime of passion" and not related to any alleged public corruption. No arrests have been made in the case and no suspects have been publicly named.
Quinn said he realizes how unprecedented it is in Beaver County for an officer to come forward publicly alleging corruption to news media, but he believes major changes need to occur for the betterment of the community.
"The public doesn't seem very confident in us in Beaver County," Quinn said. "More officers need to come forward with information about what they see. We need to get politics and corruption out of law enforcement."
District Attorney David Lozier's statement to the Beaver Countian in response to requests for comment about the clerk of his Anti-Drug Task Force can be read in its entirety here.
See Also:
– District Attorney Lozier: State Police Conducted An "Unauthorized Investigation" Into County Corruption
– PA State Police Say District Attorney Lozier Making "False" Claims – Say They Can Ease Burden On County Taxpayers
– EXCLUSIVE: State Police And Witnesses Contradict Statements By District Attorney About Ongoing Investigations
– Defense Attorney Seeks Sanctions Against District Attorney Lozier Over DelTondo Murder Letter Raid
– Aliquippa Police Chief Placed On Administrative Leave – Target Of State Police Investigation
– Acting Aliquippa Police Chief Joe Perciavalle Arrested By Beaver County Detectives
– City Of Aliquippa Appoints Its Second Acting Police Chief In Less Than A Week
– Aliquippa Councilman Accuses City Solicitor Of Misleading The News Media