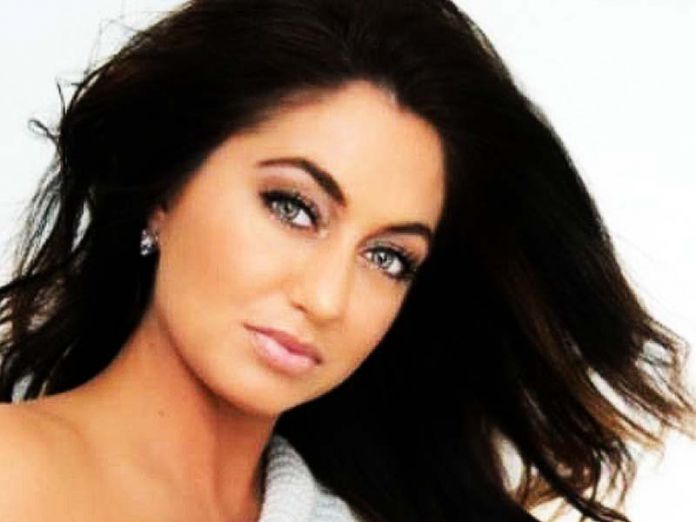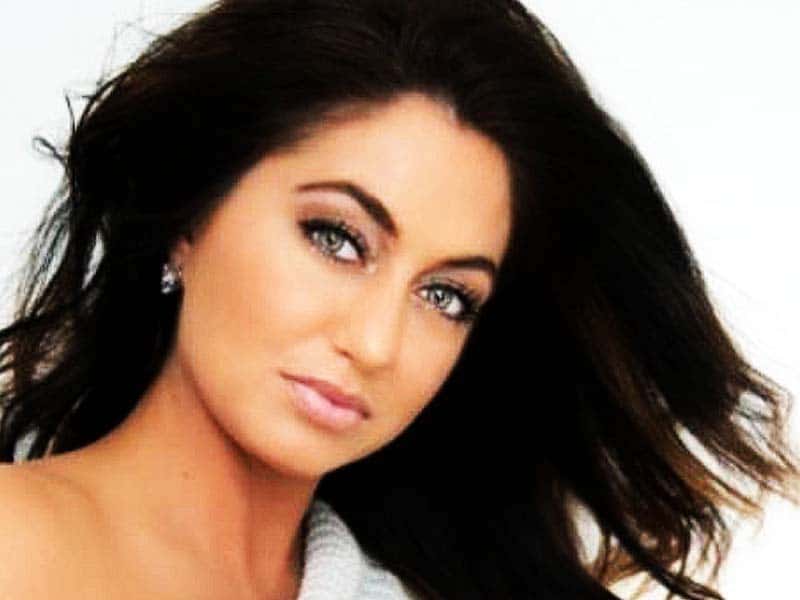 Joseph and Lisa DelTondo buried their daughter privately Thursday. It was a bitter end for such a sweet soul, her mother said.
"She looked very angry in the coffin," an emotional Lisa told the Beaver Countian on Friday. "She always had a big white toothy smile on her face in life, so to see her look that angry was very hard. Very hard."
Rachael Elena DelTondo, 33, died Sunday in a hail of gunfire at the bottom of her family's driveway, in front of the Aliquippa house where she was brought home as an infant and later took her first steps, went to her first prom, celebrated college graduation.
She died on Mother's Day.
Her mother's own anger sprayed like shotgun pellets at a number of targets. She's angry at the media. She's angry at false reports. She's angry no one is humanizing her daughter.
But she's particularly angry at Aliquippa police. They didn't do enough to protect Rachael from multiple death threats, she said. She also believes possible department corruption led to a leak intending to hurt Rachael – and led her daughter into even more possible harm by placing her in the position of cooperating with state police investigating city corruption.
"She was afraid of the Aliquippa police. We knew it was dirty. That police department has been dirty for 50 years," Lisa said.
"That night my baby was laying on concrete, I called them all out."
Rachael DelTondo's mother does not believe her daughter's death was the direct result of corruption, which she insists plagues her community. Instead, Lisa feels the actions of the Aliquippa Police Department helped to fan flames of passion that eventually took her daughter's life.
It started in October last year, when someone in the Aliquippa Police Department leaked an incident report and sensitive information from law enforcement databases to an unauthorized individual. The report, written in 2017 about an incident from February 2016, concerned a suspicious vehicle officers spotted parked by the old Aliquippa Hospital. Police say they found Rachael DelTondo in the car with a 17-year-old boy, "the windows were steamed over and the engine was not running."
Rachael reportedly told officers at the time that she and the boy were "just talking."
The leaked files were later sent anonymously to officials at the Pennsylvania Cyber Charter School in Midland, where Rachael was employed as a kindergarten teacher, and to several media outlets, including the Beaver Countian. It resulted in her being placed on a paid suspension from her teaching position, though she was never criminally charged.
That whole storyline of the kindergarten teacher who was "caught" in her steamed-up car with a minor before being murdered has captured international press attention, but Lisa said that story is very unfair.
What's not being reported, said her mother and a close friend, is the story of the beautiful and kind young woman. She was a daddy's girl. She loved to shop. She never had a bad word to say about anyone. She wasn't one for idle gossip.
She was a graduate of Our Lady of Sacred Heart High School in Coraopolis and Robert Morris University in Moon Township. She loved being a kindergarten teacher. She loved to sell the glitzy Swarovski Touchstone Crystal jewelry in her spare time.
She regularly took a disabled friend for ice cream – and brought some back to friends at the MPI Club in Aliquippa. She shared the same ideals as her parents, her father a retired janitor at Mt. Gallitzin in Baden. When a couple of her friends over the years needed a place to stay, the family let them live with them in their quiet Buchanan Street neighborhood.
Now the DelTondos have been deluged by major national and international media outlets swarming the home they bought in 1979.
"Yesterday we had to call police on the news media," Lisa said. "They'll take a picture of a dog peeing on a lawn. I don't understand why they're feeling that people want to see so much of my house."
She hopes by speaking out publicly the reporters will leave her alone.
Months before her death, Rachael DelTondo told the Beaver Countian she had been receiving death threats and was told she would not live to see the end of 2018. Her mother says she heard those threats firsthand.
"She went to police two times because of death threats," Lisa said. "I had threats here at my house. I called the Aliquippa police, the detective called me four days later. Four days!
"We could have been dead and rotting. They never followed up, nothing … She was afraid of whoever was sending the death threats, but no one ever found out who they were."
Lisa said the uncertainty weighed heavily on her daughter. "She was scared. She was scared of everyone. She was a scared rabbit."
Lisa said that after the incident report leak from the Aliquippa Police Department, her daughter agreed to cooperate with state law enforcement agencies that were conducting investigations into public corruption.
Lisa said Rachael met with authorities on three separate occasions, but her daughter's fears kept her from speaking about all that she knew.
"She knew a lot more. She was worried."
Lisa denied reports in other media outlets that her daughter was recently subpoenaed to testify before a grand jury — something she is positive her daughter would have told her if true. In March, Pennsylvania State Police with a search warrant raided the Aliquippa City Building — something then-state police Lt. Eric Hermick said was related to secretive grand jury proceedings. People interviewed by state police since have described to the Beaver Countian an investigation into public corruption stretching from the City of Aliquippa into the heart of the Beaver County Courthouse.
But Attorney Michael Santicola, who is representing Sheldon Jeter Jr., the then-teenage boy discovered with Rachael DelTondo in the parked car, said Rachael had told his client she was set to appear before the grand jury.
Police have executed two search warrants involving Jeter Jr. as part of their ongoing investigation into the murder.
No arrests have been made in the case and police have not named any suspects. Attorney Santicola insists his client had nothing to do with the murder, calling Rachael Deltondo's death not a crime of passion, but rather one of coverup – an assertion he has not yet elaborated on.
Lisa said Jeter Jr.'s claims are false. "She wasn't appearing before anything," she said, her anger evident. "Check before you open your mouth."
Rachael's close friends are meeting quietly to talk about what has happened and are sharing their own theories. They seem aligned with Lisa's. They're scared, said one friend who didn't want to be named out of fear of retaliation.
"We're all saying we can't even begin to grieve her with all the chaos going on," the woman said.
That chaos includes at least three private Facebook discussion groups so far, with all sorts of people weighing in on the crime.
In the meantime, Rachael's parents are dealing with the what-ifs.
"I wish I could have heard something. I wish I would have went outside," Lisa said. "I probably would have been dead too, but I don't care. I would have been dead with her …
"I was always her backup. I've been fighting battles for her, but this one … I couldn't save her."
With Rachael DelTondo's battles now over, and the killer still on the loose, her mother is left with her daughter's things.
"I sleep with one of her sweatshirts, which makes me feel better," she said. "And I sleep with medication I got from my doctor, I can't sleep without that.
"It feels like I'm empty inside. There is no heart there, there is nothing there. It feels like it's all gone. It feels like there's just air in there. Part of me is gone with her."
See Also:
– Investigative Report: Sensitive Justice Network Info Leaked Out Of Aliquippa Police Department
– Pennsylvania State Police Open Criminal Investigation Into Aliquippa Police Department
– Pennsylvania State Police Execute Search Warrant At Aliquippa City Building
– Woman Murdered In Aliquippa Was A Beaver Countian Source Who Had Assisted State Police
– Aliquippa Mayor Refused To Talk With State Police About Deltondo Leak But Now Asks Community To Speak Up
– Documents Obtained By The Beaver Countian Detail Investigation Into Deltondo Murder
– Aliquippa Police Say Deltondo Murder Crime Scene "Could Have Been Contaminated" By One Of Their Officers
– Aliquippa Police Chief Seeks Administrative Leave For Officer Following Deltondo Murder
– New Details Emerge In DelTondo Homicide Investigation From Search Warrant Executed On A Home In Aliquippa
– PHOTOS: Police Search Home As Part Of Investigation Into Murder Of Rachael Deltondo