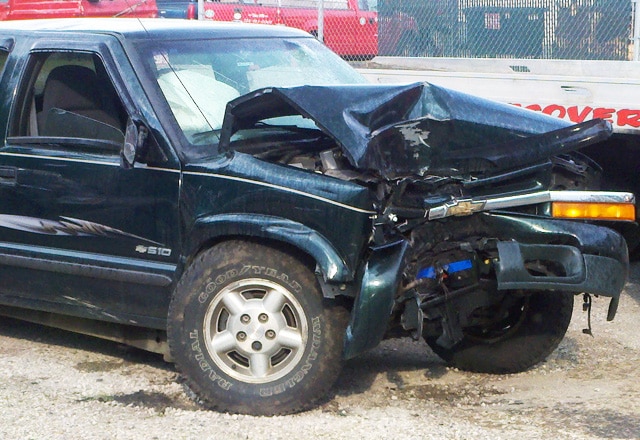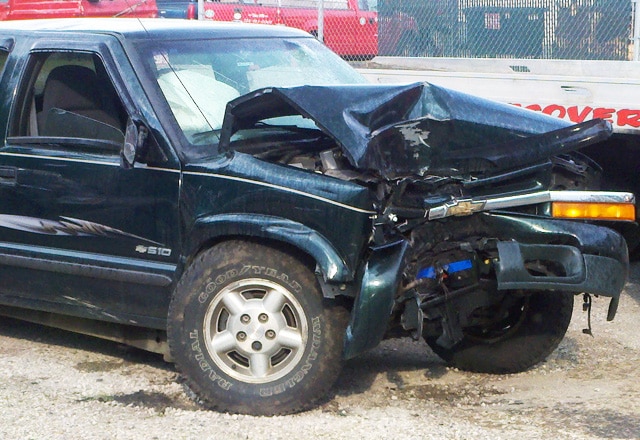 A Beaver County 911 Dispatcher has been suspended from her job, following a Memorial Day wreck in Freedom. Law Enforcement sources say Nicki Ray-Hill was the driver of a truck involved in the one-vehicle accident that occurred on the 500 block of 9th Street in Freedom, shortly after 11:00pm Monday night.
Beaver County Human Relations Director Rick Darbut said Ray-Hill is a part-time dispatcher for the county, and has been "suspended pending an investigation."
Ray-Hill was transported by ambulance from the scene, her current condition was not available.
A source provided the Beaver Countian with the above photograph showing Ray-Hill's truck in an impound lot following the crash. A mangled "Thin Blue Line" law enforcement plate is visible on the front of the vehicle. Ray-Hill was formerly an officer with the White Township Police Department.
A search of public court dockets show no charges have been filed against Nicki Ray-Hill. Law enforcement sources say the accident is still under investigation. Calls to Freedom Police Chief Eugene St. Clair were not returned as of the time of this report.