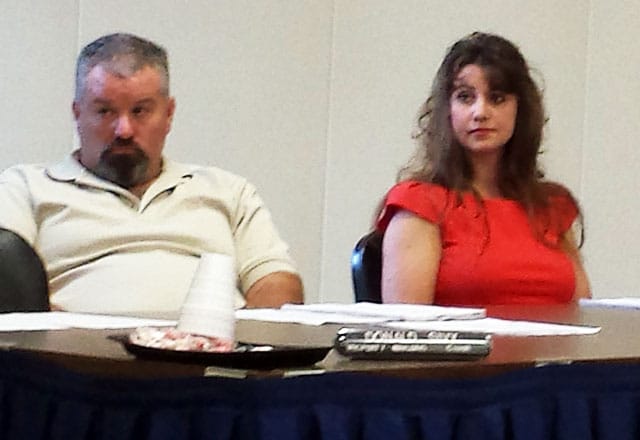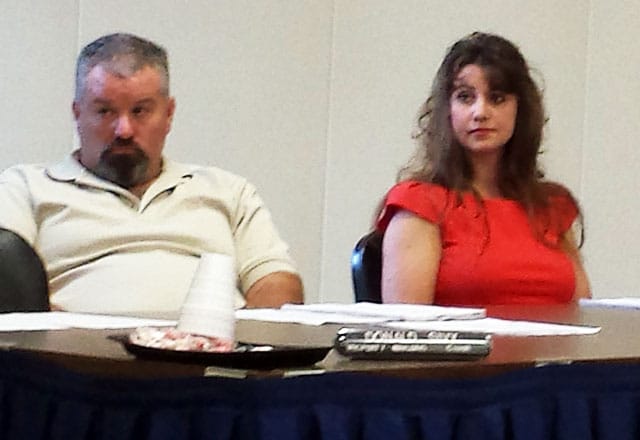 Weeks after a newly elected majority of Economy Borough Council voted to appoint Economy Borough Officer Mike O'Brien to Chief of Police, remnants of the former majority continue to cry foul.
Councilwoman Courtney Barthelemy and ousted Councilwoman Michelle Lapinski have continued to speak out at public meetings, angry that the process they spearheaded as members of the Public Safety Committee to select a Chief of Police had been scrapped.
But emails obtained by the Beaver Countian are now raising questions about the propriety of actions taken by those same Council members during their own selection process for Chief of Police last year. The former Council had conducted an "exhaustive" search that lead to three finalists from outside of the department for the position.
Councilman Donald Sivy and Councilwoman Michelle Lapinski were defeated in last year's election by Frank Morrone and Patricia Skonieczny, two candidates backed by supporters of Mayor Poling. It was enough to shift the balance of power, leaving Councilwoman Barthelemy and Councilman Larry Googins as the remaining two members of the former majority. The newly elected majority balked at the process conducted by the previous Council, choosing instead to promote a Chief from within the department.
While Councilwoman Courtney Barthelemy had insisted that her Public Safety Committee engaged in an unbiased and objective search for a new Chief of Police, the following email from Dan Kline, a candidate for the position, casts doubt. In the email to Courtney Barthelemy, Michelle Lapinski, and Larry Googins, Kline talks about meeting a group of Council members at Barthelemy's own home for a party. Kline thanks Barthelemy for her "continued support," and asks how he might help with the other members of Council.
From: Dan Kline
To: Larry J. Googins; Courtney B. Barthelemy; Michelle A. Sovich-Lapinski
Subject: 12/20/13 Christmas Party

I just wanted to take a moment on this busy day to say THANK YOU to all of you for your continued support. Lisa and I felt like we were at home at Courtney's home and we appreciate the fact that you and your family welcomes us in as friends.

Please let me know if there is any other avenues that I could take to assist in any way. I thought about trying to send emails to the rest of the Council members thanking them for their consideration, however, didn't know how that would go over?

In either event, What is meant to be, will be I suppose.

Again, Lisa and I truly appreciate the warm welcome that we received last night.

God Bless all of you this Christmas season and we pray that you all have a peaceful, healthy and prosperous New Year.

Lisa and Dan Kline and Family.

[Kline's phone number appeared in this location and has been redacted]

PS- any feedback on how you all felt things went last night with the new council member would be appreciated.

Dan.
As part of the "objective" process to hire a Chief of Police, the previous Council decided to hire a professional consultant. In this exchange from last July, former Councilwoman Michelle Lapinski instructs Borough Manager Randy Kunkle to contact consultant Bill Gamble and tell him that he needs to meet with Council to discuss the contracting of his services. Lapinski tells Kunkle to let Gamble know he will need to say he is appearing at the meeting "free of charge," but that he can "make up the billable on the back end of the deal."
The exchange makes it clear that the votes necessary to contract Gamble had already been lined up.
From: Michelle Lapinski
To: Randy Kunkle

Randy,

Regarding the meeting on Wednesday, there are some issues with "some people" about meeting with Bill on Wednesday because we haven't officially voted on it although [former Economy Borough Solicitor] Dale [Fouse] doesn't think this is an issue because everyone seemed to be on board then. NOW, all of the sudden it's an issue!

Therefore, could you contact Bill and let him know the issue and that "he's meeting with us free of charge on Wednesday to answer the remaining questions we had regarding his services, etc."

He can make up the billable on the backend of the deal. I'm sure he's run into this before.

Let me know if this is a problem

Thanks,
Michelle
From: Randy Kunkle
To: Michelle Lapinski

Spoke with Bill and he understands the situation and has seen it before. I reiterated that he is not under contract and nothing is guaranteed but that 5 on council are solidly behind this process and fully intend to see it through. He's good to go.
From: Michelle Lapinski
To: Randy Kunkle

Ok, good! We WILL contract with him. If you or he could send out an email to the committee that there will be no charge for the meeting on Wednesday due to no contract being signed.
Councilwoman Barthelemy has said she would not run for reelection when her term expires if a Chief of Police were hired outside of the process conducted by her Public Safety Committee.