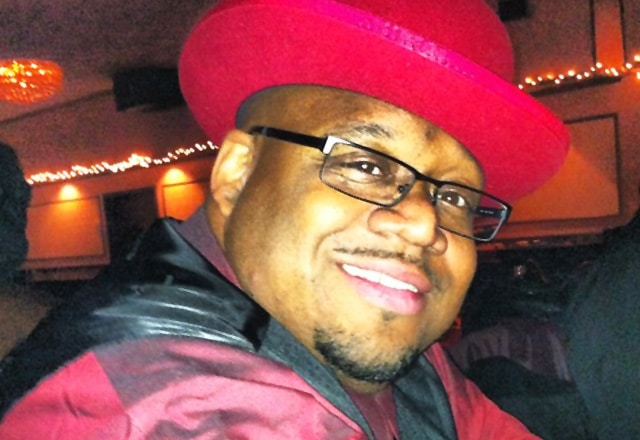 We awake once again to news of another man slain in Aliquippa. Homicides in the town are becoming almost commonplace now, and at this rate Aliquippa may soon qualify for yet another government assistance program, United Nations Peacekeeping Forces. The economic decline of Aliquippa is outpaced only by its cultural decline, and the town seems to lack the willpower to overcome either.
It would take something extraordinary to effectuate any meaningful change now, and someone even more extraordinary to slow the decline much less reverse its trend. While the solution to Aliquippa's problems remains elusive, what has become abundantly clear is the town's first African American leader is not a factor in that equation.
Mayor Dwan Walker has seen his list of accolades grow longer and longer over his first year in office. He's thrown out the first pitch at a Pirates Game, shaken hands with President Barack Obama, had his picture taken with former President Bill Clinton, campaigned with Congressmen, eaten fancy dinners at upscale restaurants without having to worry about the bill. He's traveled to the Democratic National Convention in North Carolina, and had any number of newspaper and magazine articles written about him.
Unfortunately for the people of Aliquippa, Dwan Walker's list of actual accomplishments still has but one entry: Being elected as the town's first African American Mayor.
Now, as another man lay dead in Aliquippa, Dwan Walker is reportedly headed to Nigeria — an African country whose most famous exports are email scams. He's scheduled to attend the "National Conference On Rediscovering The Nigerian Local Government System In The Emerging Constitution", where the "Chief Special Guest of Honour" will be "His Excellency, Dr. Goodluck Ebele Jonathan, President & Commander-in-Chief of the Nigerian Armed Forces Federal Republic of Nigeria."
Mayor Walker had been touting the honor of being recognized at the international affair since the end of October, when he first received an invitation in the mail. A letter sent to Walker from Nigeria reads in part, "You are invited for your work in city government and for a continued commitment at building cross continental bridge to strengthen relations between U.S and Nigeria. We will honor your work […] We shall cover your cost of travel, lodging, feeding and ground logistics for the duration of your visit with us. Association of Local Government of Nigeria has as members elected Mayors called Chairman serving in their respective cities we call Local Government."
"Cross Continental Bridge Maker" Dwan Walker hasn't been publicly heard from since leaving Dulles International Airport in Washington, DC on November 25th.
Mayor Walker has become the personification of nearly every ugly stereotype that has ever been levied against those living in "his town." Over the past year he's gotten divorced, lost his job at FedEx, been heard at public functions threatening to assault a Commissioner, ordered police to have a reporter removed from Aliquippa for failing to write about his greatness, and threatened to have another reporter arrested for quoting a misogynistic rant he posted on Twitter.
Even those who originally found themselves hypnotized by his unending chant of biblical verses should by now realize, the Emperor of Aliquippastan is standing before them naked.