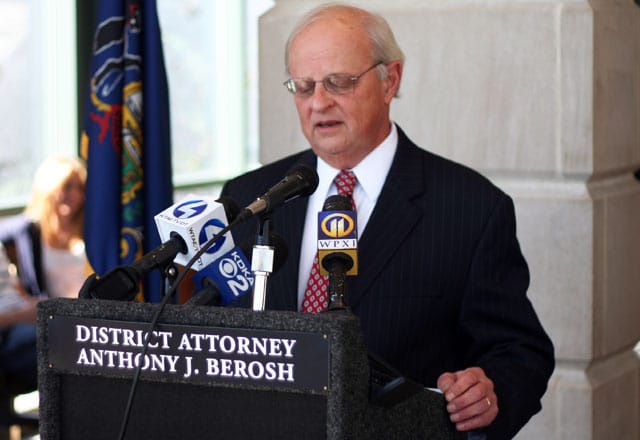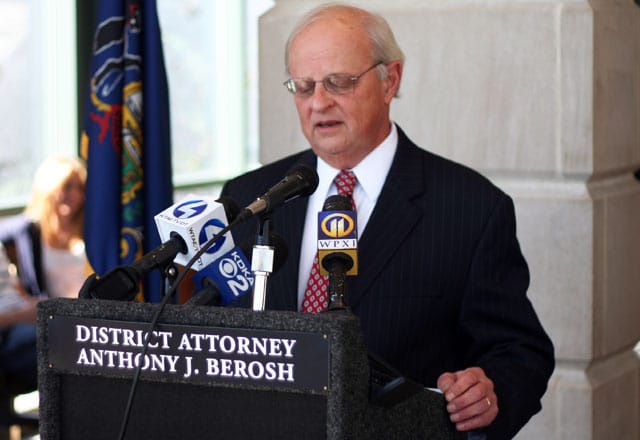 A criminal investigation conducted by District Attorney Anthony Berosh into alleged confidential journalistic sources for the Beaver Countian has caused a chilling effect which is hampering this publication's efforts to expose further governmental corruption.
District Attorney Anthony Berosh ordered County Detectives to uncover the Beaver Countian's confidential source of a tape that was secretly recorded in the Sheriff's Office, showing Sheriff David illegally giving a discount on a gun permit to a man who offered to testify as a character witness for him. The four month long investigation was conducted beginning in August at the request of Sheriff David and his solicitor Myron Sainovich.
Sheriff George David has illegally issued scores of discounted and free gun permits to his political cronies since taking office, and has now effectively used the District Attorney's Office to expose the concerned citizen who uncovered that wrongdoing.
Chief Beaver County Detective Joseph Fennych was among those who were illegally given a free gun permit by Sheriff David at the expense of county taxpayers.
As part of their extensive investigation for David, County Detectives showed up unannounced at a suspected sources' home, made phone calls to an ex-spouse and other family members, and questioned individuals inside of the interrogation room of the County Detectives Bureau and the Pennsylvania State Police Barracks.
While District Attorney Berosh has previously recused his office from investigating alleged wrongdoing perpetrated BY Sheriff David due to conflicts of interest, he did not hesitate to have his office investigate alleged crimes perpetrated AGAINST the Sheriff. In this case, that apparent "crime" was exposing Sheriff David violating the law.
Following his investigation, Berosh released background information about the source, including his alleged motives and activities, to both Sheriff David and the press. Berosh's public comments about the source, who has a constitutional right to anonymous speech, came even though his investigation determined no crime had been committed on the part of the individual.
Sources inside of the District Attorney's Office tell the Beaver Countian that Berosh has no intention of filing criminal charges against Sheriff George David for illegally distributing free gun permits to those who have benefited him politically, including to his own Chief Detective.
After news of the District Attorney's extensive criminal investigation into journalistic sources broke this week, several long-time confidential sources for the Beaver Countian have chosen to go dark, saying they fear they may be the next ones unjustly targeted, harassed, and exposed by Berosh and his Detectives on behalf of the Sheriff.
Note: In the interest of full disclosure, this reporter is a named victim in criminal charges filed against Sheriff George David by the Pennsylvania State Police.