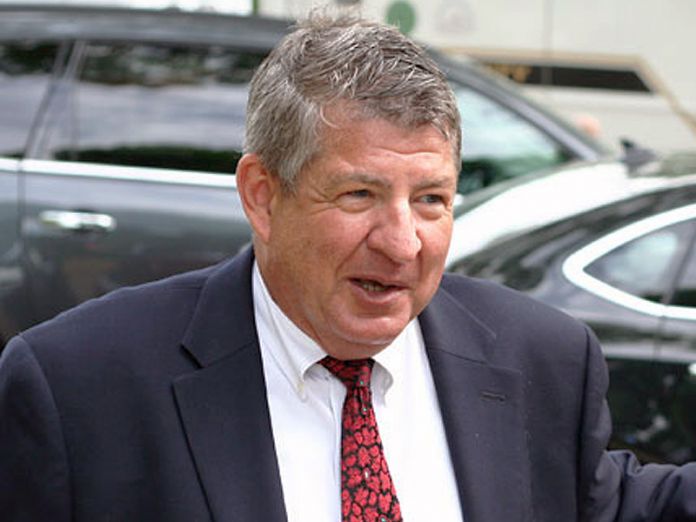 Despite a string of controversies engulfing the Beaver Borough Police Department during Mayor Tom Hamilton's tenure, given their choices the residents of Beaver would be best served by voting to re-elect the incumbent on November 7th.
Tom Hamilton was first appointed as mayor by Borough Council in 2004 to fill the term of Mayor Robert P. Linn, who died in office at the age of 95 (according to the Guinness Book of World Records, Linn's 58-year tenure had made him the longest serving mayor in the history of the United States). After Hamilton's appointed term as mayor expired, he was elected to the position by popular vote.
Like Mayor Linn before him, Hamilton has become a beloved figure in the town. Soft-spoken and good-natured, he has the grandfatherly qualities that residents of Beaver have grown accustom to in their mayor — a position which takes on a traditional role of community elder for a town that works hard to perpetuate a Rockwellesque image.
While residents of Beaver primarily view their mayor as a figurehead for parades and other community events, the position is in fact one prescribed by law with an important power to direct activities of the Borough's police force. Mayors in Pennsylvania are to provide the required checks-and-balances necessary to maintain healthy law enforcement organizations — it is here where Hamilton's natural aversion to confrontation has at times become problematic.
Tom Hamilton and his fellow residents of Beaver Borough have recently been forced to face a reality of troubling incidents involving the town's police department over recent years. Problems within its police force began to escalate further after Borough Council made the stunningly unwise decision to have the Police Chief serve in a dual capacity as Borough Manager.
An important check on power was removed. Tom Hamilton was left to shoulder the enormous responsibility of ensuring the town did not decay into a pseudo-dictatorship where one man's ambitions rein unabashed — regardless of what his intentions may be. Hamilton has struggled to carry that weight and both the Borough of Beaver and the Beaver Police Department have been suffering as a result. Whatever the town saved in payroll by combining positions has already been paid out manyfold elsewhere.
Lauson Cashdollar, an attorney in town and former Borough Councilman, has stepped forward offering his services to reign in the town's Police Chief Borough Manager chimera. While Tom Hamilton has been far too passive of a mayor, there is little doubt Cashdollar would serve in an opposite extreme if elected.
Attorney Cashdollar has in part already taken on the task of reforming town government in his capacity as a concerned citizen, bringing court action that forced a release of disturbing public records the Beaver Police Department and our county's easily manipulated District Attorney had worked to keep from public view. But a mayor's authority under the Pennsylvania Borough Code is limited and it seems likely those limitations would frustrate the attorney. There is reason to believe a Mayor Cashdollar would clash with Borough Council in unhealthy and unproductive ways which would solidify a status quo, rather than effectuate the needed change he seeks to bring.
Cashdollar has used his campaign to raise public awareness about problems in his community and he has proven himself an effective activist; it is in that role he can best continue to serve his neighbors.
The Goldilocks solution to Beaver Borough's growing problems comes not from changing its mayor, but rather by reversing its disastrous decision to consolidate the powers of Police Chief and Borough Manager into one man. It is time for the town's residents to hang a Help Wanted sign on the doors of its Borough Building and hire a proper town manager.