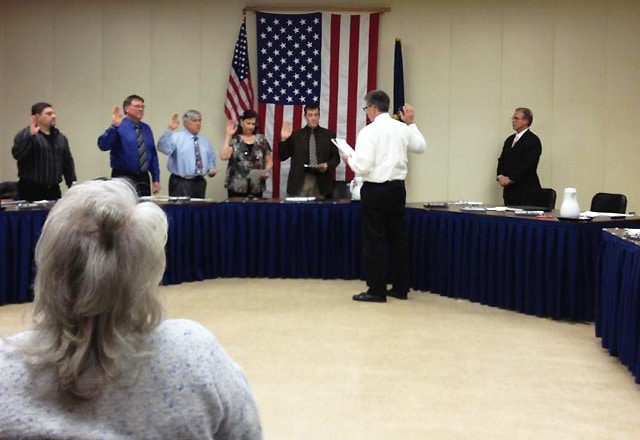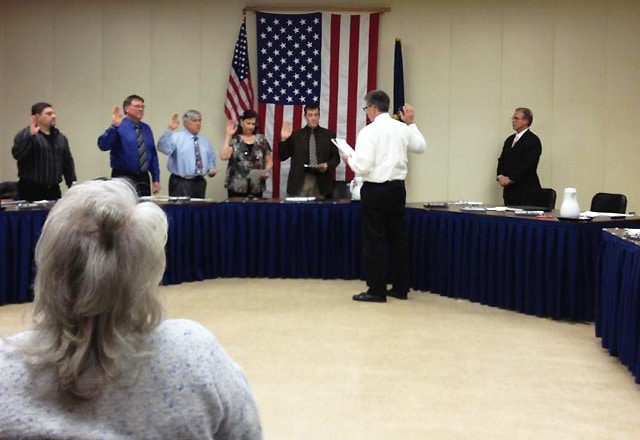 Economy Borough saw a major shakeup last night as its new council voted to hire a police chief and ousted a long list of other Borough employees during its reorganization meeting.
Among the changes last night include: Economy Borough Officer Mike O'Brien appointed to the position of Chief of Police, attorney Joseph Askar replacing Dale Fouse as Borough Solicitor, working Road Foreman Earl Fitzgerald demoted and replaced by Richard Dunn, longtime Borough Secretary Susan Blum losing her position entirely, Turnley removed as the Auditing firm, and Michael Baker Engineering replacing the Delta Development Groups' Eric Kaunert as adviser to the town's Planning Commission.
Council also voted to name RJ Burns as the new Borough Council President, replacing Larry Googins.
Last night's votes saw RJ Burns, Patricia Skonieczny, Frank Morrone, and Gary Bucuren all acting in unison as a new majority on Economy Borough Council — a feat political observers widely attribute to the efforts of Mayor David Poling, who handedly won reelection to his fourth term last November.
Councilman Thomas Fetkovich kept his campaign promise of being an independently minded vote on council, siding at times with both the new majority and the Googins-Barthelemy block.
"I am pleasantly surprised and honored to be selected as their Solicitor," said Joseph Askar after the meeting. "I am cognizant of the development within the Borough and am looking forward to the challenges and opportunities associated with such development."
Askar also serves as Chief Beaver County Solicitor.
Economy Borough Mayor David Poling echoed Askar's thoughts, and said he looks forward to what the coming year will bring for Economy Borough.
"Economy Borough's 2014 reorganization presented its challenges but, given the huge effort made by the new majority of council to carefully weigh in on many difficult decisions – I am convinced, not only were these decisions necessary but they will have a direct positive impact going forward," said Mayor David Poling. "These individuals are very committed to doing great things for the people of our borough. I believe in 2014 we will experience the benefits of a local government that works for the good of their community."