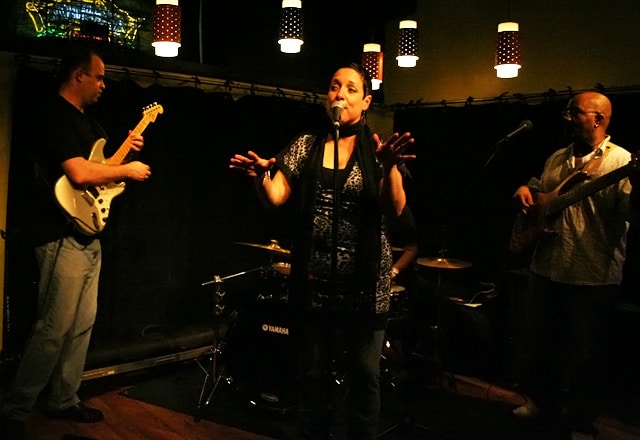 Like an ethereal blue light, Hollywood Gardens in Rochester enticed its patrons with 300 varieties of brew; The Olga Watkins Band trumpeted a reassuring hum from its Facebook page to the beer gutted denizens of Beaver County:
"I just finished the lyrics to my NFL lock out version of Yinz Bitches. I'm going to premiere it tonight at Hollywood Gardens. I found a way to use the word whores in a song."
The yinzers took the bait and arrived in swarms.
Those who look upon Beaver County without the aid of prescription beer goggles can clearly see the need for a shift in culture — Just as we can clearly hear the annoying buzz of yinzers in our ears "If you don't like it here then why don't you move?" They have been left unchallenged to spread their plagues of apathy for far too long.
But last night at Hollywood Gardens, I was witness to something different — The faint whisper of revolution.
Now time for a confession.
I have long since dismissed most local establishments as temples to our region's sophomoric obsessions with sports and drinking. There is no way I would have ever stepped foot in a Rochester bar if it hadn't been for an invitation from one Betty Douglas.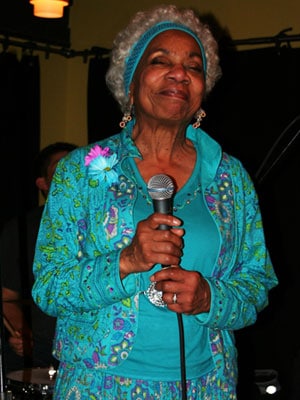 Professor emerita from Geneva College, Elizabeth Betty Asche Douglas studied at the University of Pennsylvania, the University of Pittsburgh, and Carnegie Mellon University. Artist, poet, singer… a yinzer Ms. Douglas is not. For me to say I have been inspired by how much she does "at her age" would do insult to her constitution. I have met few people who live as much life as she.
So why the hell was I being invited to accompany her to some neighborhood bar in the epicenter of Rochester's dilapidation? So I could listen to some band sing their trademark song entitled "Drink Up Yinz Bitches"?
Cripe.
As I entered this venerable establishment of beer, I still found most Beaver Countians present were nursing from bottles of Coors Light and its ilk. But something was different — No televisions broadcasting hypnotic black and gold imagery, no idolatrous athletics paraphernalia adorning the walls.
I quickly noticed a friend I had invited to join us was already seated. Nearing 50 and about to become newly divorced from her husband, "The Cougar" as I'll call her for sake of anonymity, had arrived early to reserve a choice table in front of the stage. We certainly didn't want to miss anything the Yinz Bitches performance would have to offer.
Betty Douglas arrived soon after, and the scene was set for what I was sure would be yet another slapdash Beaver County experience.
As expected, this is the part of the story where I am once again exposed as being a pretentious prick. Oh, Yinz Bitches was indeed sung, and it got some of the loudest applause of the night. But that wasn't until near the end of the Olga Watkins Band's third and final set. What preceded it, was some of the finest Jazz I have heard live, anywhere… ever. Guitarist Jay Weaver's improvisations were nothing short of genius.
Olga Watkins even surrendered her microphone for 3 songs, inviting Betty Douglas to take center stage. For a woman who always seems in such high spirits, Betty D sure can sing the blues.
While this diamond in the rough is still in need of a bit more polishing which I'm confident time will provide, the proprietors of Hollywood Gardens seem to have found a magical formula. If it takes a promise of 300 varieties of beer to expose the yinzers of Beaver County to that "genius of a different kind" the area so sorely needs, then I say Drink Up Yinz Bitches — Drink Up!
Photographs by JP
[clear /]
http://www.youtube.com/watch?v=c71vZEbrWi4