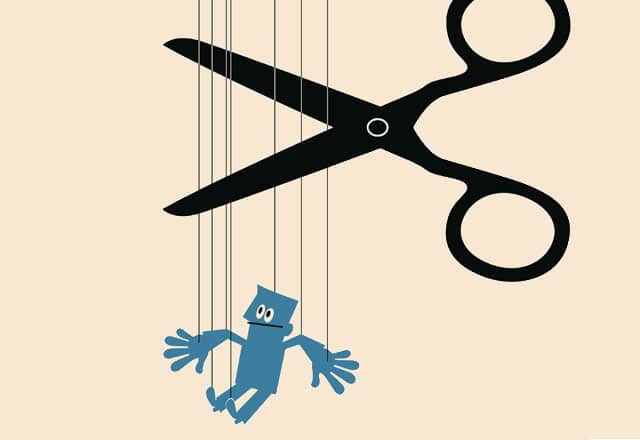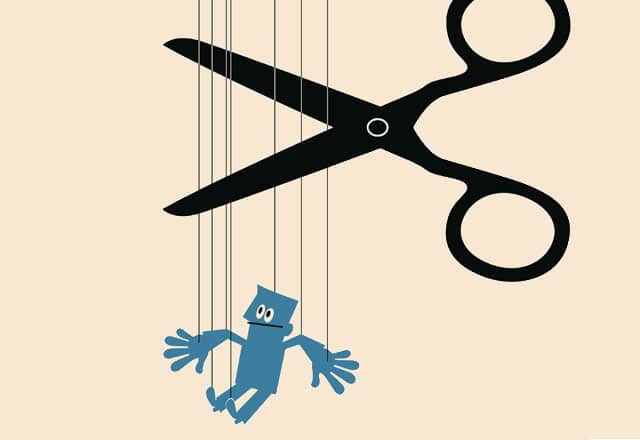 Following an independent investigation into an alleged incident involving a man with a gun at Friendship Ridge, District Attorney Anthony Berosh has dropped all of the criminal charges filed against Larry A. Hicks by the Beaver County Sheriff's Office. County Detectives subsequently refiled a single charge of carrying a concealed firearm without a permit. Hicks had originally been charged by Deputies with defiant trespass, harassment, and felony terroristic threats.
The move comes after a series of investigative reports published by the Beaver Countian revealed apparent inconsistencies in the sworn Affidavit of Probable Cause filed by Deputy Cpl. John Joe Fratangeli.
Sheriff David told news outlets that on January 17th Larry Hicks entered Friendship Ridge "locked and loaded", ready to kill the vulnerable elderly who would have been unable to flee his attack. David said he was convinced many would have died if he and his Deputies hadn't stopped the man. "He's making threats and I think he would have followed through on those threats, but we stopped him, myself and my men stopped him, thank god," David told news crews. "This is a facility with elderly people and disabled people in wheelchairs. They can't move. We averted a tragedy here today," he was similarly quoted as saying.
A courthouse source tells the Beaver Countian that an investigation by County Detectives determined the Sheriff's "wild assertions" were unfounded. Sheriff David's news blitz came just one day after he pleaded his Fifth Amendment Rights against self incrimination during a hearing on private security services performed by his office.
The Sheriff's handling of the incident came under harsh criticism from officials, when it was revealed he failed to contact the Beaver County Emergency Services Center after receiving a call directly from an official at Friendship Ridge.
The Beaver Countian was the only media outlet present at a preliminary arraignment today for Larry Hicks on the new criminal complaint filed by County Detectives. At the hearing, District Judge Tim Finn set a cash bail of $2,500 for Hicks; it had previously been set at $50,000. Judge Finn also ordered Hicks to stay at least 300 yards away from the Friendship Ridge complex, and to undergo a behavioral assessment. Hicks was ordered to surrender any weapons that he may have to County Detectives, rather than to the Sheriff's Office as is normal procedure.
"I am both gladdened as well as disheartened by today's events," said defense attorney Gerald "Jerry" Benyo. "It is apparent that the District Attorney's Office does not feel comfortable with the vast majority of charges filed against Mr. Hicks by the Sheriff's Office. I do not recall a time when the Beaver County Detectives have been requested to review criminal charges filed by another law enforcement agency."
Defense Attorney Benyo said very serious questions remain about actions taken by the Sheriff's Office in this case. "It is clear that important questions exist that the public and Mr. Hicks have a right to have answered. It is extremely regretful that the Commonwealth insists on prosecuting any criminal charge against Mr. Hicks, when the initial facts presented by the Sheriff's Office appear to be in question by the District Attorney."
District Attorney Anthony Berosh did not return a message seeking comment. A preliminary hearing for the single remaining charge against Larry Hicks has been set for this Thursday.
The Remaining Charge
According to a criminal complaint filed today by County Detectives, Deputies had confiscated Hicks' weapon along with his concealed carry license back on January 3rd. At that time, Deputy Paul Clark allegedly told Hicks that his license to carry was being revoked, and would not be returned to him. The gun was subsequently turned over to Brighton Township Police, who returned the weapon to Hicks on January 16th. A certified letter sent to Hicks by the Sheriff's Department, notifying him that his license had been revoked, was never retrieved by the man.
On January 17th at around 9:15am, Friendship Ridge Director of Nursing Cynde Gleason received a report that Larry Hicks had allegedly made a statement that "this is the day I kill." The affidavit does not indicate where that report originated, or who had allegedly heard Hicks make the statement.
Gleason reported the alleged threat to Security Director Sam Rosatone, who then called Sheriff George David directly asking him to send some Deputies to "check out" the man. Some 35 minutes after the initial report to Gleason, Deputy Cpl. John Fratangeli and Sgt. Michael Tibolet arrived at Friendship Ridge, and observed Hicks sitting outside on a bench with another person. The Deputies ordered Hicks to stand up, and then handcuffed him. Hicks was asked if he had a firearm on him, and he responded that he did. A .22 calibre handgun was retrieved from his pocket along with an extra magazine. The man was then arrested without incident.