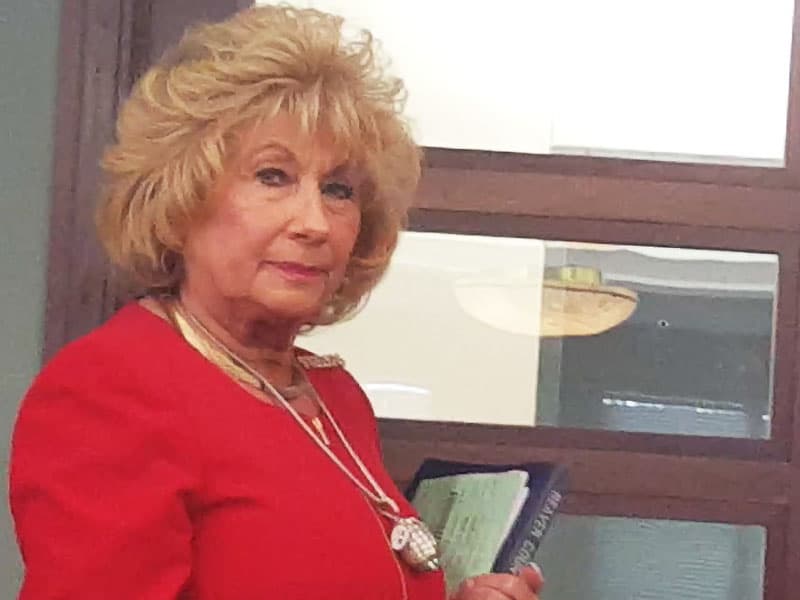 Beaver County Treasurer Connie Javens violated provisions of law contained in the Pennsylvania County Code by failing to follow proper procedures when unilaterally distributing millions of dollars from county owned bank accounts to the new private owners of Friendship Ridge, but did not likely commit any crime by doing so, according to District Attorney David Lozier — Although Lozier said he has not made a final determination as to whether or not to bring criminal charges against Treasurer Javens, he strongly suggested to those who attended the Commissioners' work session yesterday that based on his investigation to date, no charges will be forthcoming.
Several citizens attended yesterday's meeting to ask about the status of the year-long criminal investigation into Treasurer Connie Javens and the Commissioners' drawn-out efforts to recoup approximately $1.3 million they say the county is owed by Comprehensive Healthcare Management Services from their purchase of Friendship Ridge.
"I've got a question," said Hopewell Township resident Carl Hughes during a public comments session of the meeting. "I'm glad our District Attorney is here. Are there going to be criminal prosecutions for the things that happened or are we just going to sweep this under the rug, because it didn't take the Warren Commission this long to figure out who killed Kennedy. We hear nothing but dead silence, crickets all the time, is anybody being prosecuted? […] If you're not going to hold the politicians to the same standards as the public you're going to have problems […] This cozy stuff down here has got to go […] If that was me, believe me, you'd be all over me like a fly."
District Attorney David Lozier suggested his office has found no evidence that Treasurer Javens personally profited when she violated the Pennsylvania County Code by unilaterally withdrawing millions of dollars from the bank throughout 2014 and 2015 using just her own signature. Provisions of state law forbid a County Treasurer from dispersing funds without the signatures of the Board of Commissioners and County Controller, but Lozier said that in order for a crime to be committed the county would have had to suffer a harm, which he also suggested his investigation has found no indication of.
"Let me be very clear," said District Attorney David Lozier in response to Hughes' question. "When I first entered office we were faced with accusations that there were improper procedures on the part of the County Treasurer in regard to the way money was transferred to the new owners of Friendship Ridge […] When you look at the records, the specific statutory procedures were not followed in the way you had to have certain signatures and certain approvals to disperse funds […] That does not make it a crime. […] A crime requires an injury or damage. What I have spent my time doing is going through all the contracts […] My office has interviewed several score witnesses, within banks, within this courthouse, prior courthouse employees, as well as people within the new and old Friendship Ridge structure."
District Attorney Lozier said that he was going to wait until the county finishes resolving its contract dispute with Friendship Ridge before making a final determination on whether or not to bring any criminal charges.
"That's being civilly litigated and I'm watching that at the same time to make sure the result of my investigation matches the forensic audit," said Lozier. "At the appropriate time I will make a decision, but again, just because a precise procedure was not followed does not mean that the county lost a penny. It's a matter of whether the correct funds were transferred. It doesn't mean there's anything missing just because the actual approvals weren't made."
Carl Hughes pressed back, "But the evading of the proper procedure to have 2 signatures or 3 signatures from the Commissioners, is that not a crime?"
"It's a violation of procedure, the law requires an actual injury," said Lozier. "What you are talking about is a corruption charge, under the corruption charge just because you violate procedures doesn't mean it's a crime if the person who is violating procedures doesn't specifically profit from the violation."
"She was quite aware of what was required," said Hughs. "There can be only one reason why you go outside of the system."
Carl Hughes and other members of the public were not the only people in attendance at yesterday's meeting who challenged District Attorney Lozier's statements. County Financial Administrator Ricardo Luckow, who is a Certified Public Accountant, also questioned any assertion that no harm was done.
"I just have a question. I am bit confused now, between what you said [County Solicitor Andrea Cantelmi], the county's position is that Friendship Ridge owes us money, right," asked Luckow.
"Correct," said Cantelmi.
"And you [District Attorney David Lozier] said there needs to be harm for it to become a crime, wouldn't that be the harm," asked Luckow.
District Attorney Lozier responded, "Not necessarily when you're talking about a civil contract […] It's normal after a contract like that to come up to the end and to audit the contract and figure out who owes what based on monies that went back and forth. What I'm looking at, as you're well aware, is whether or not any money improperly changed hands by the procedure that was used in the withdrawals for Friendship Ridge and whether there was any crime that occurred at that point, and if it was someone that used an improper procedure did that person benefit from that."
Following the meeting, the Beaver Countian asked District Attorney Lozier if lucrative contracts obtained by the adult children of an elected official could constitute personal benefit as defined by law.
"I would have to prove that there was a direct quid pro quo," responded the District Attorney.
The investigation into Treasurer Connie Javens was originally being conducted by the Pennsylvania State Police, but District Attorney Lozier "fired" them in March of last year, saying he wanted his own County Detectives to conduct the investigation instead.
Treasurer Connie Javens currently has a defamation lawsuit pending against several commenters on the Beaver Countian who criticized her unilateral bank withdrawals for Friendship Ridge and the contracts her family members negotiated with the new owners of the facility. Although the Beaver Countian is not a named defendant in the lawsuit, this publication has refused to comply with a subpoena issued by Javens seeking information which could enable her to discover the true identities of the anonymous individuals.