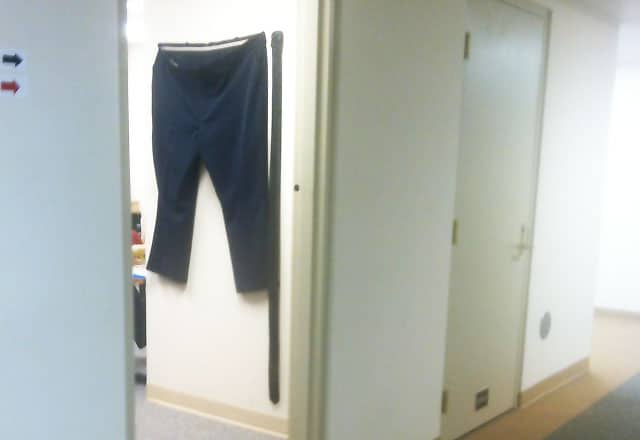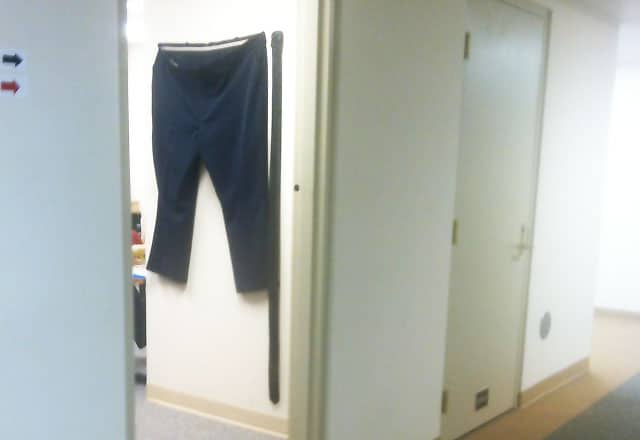 Editorial Note: This article contains strong and disturbing language. The Beaver Countian made a decision against redacting quotes provided by our sources, as we feel they are an integral part of this story.
Uniform pants purportedly belonging to the late Aliquippa Police Chief William F. Alston Jr. are spread on the wall of a room used by the Sheriff's Office, where deputies are regularly heard using racial slurs to chastise a man who once ran against George David for Sheriff.
William Alston died on April 2, 2008 at the age of 57. Alston joined the Aliquippa Police Department in 1980, serving as Chief from 1988 until his retirement in 2001. He ran unsuccessfully in the Democratic primary for Beaver County Sheriff in 2007, losing to George David.
Alston, who stood 6 feet 7 inches and weighed more than 300 pounds, was remembered fondly at the time of his death, with then Aliquippa Mayor Anthony Battalini telling media outlets that "Bill's heart was probably as big as he was."
The Beaver County Sheriff's Office is in the process of installing new cameras in the courthouse, along with new software and hardware to run them. As part of those upgrades, the current video monitoring station was temporarily moved across the hallway, to a room that has been used by the Sheriff's Office for storage. It is in that room, that Alston's pants have been hung for some time, according to sources within the Sheriff's Office. The door to that storage room is now kept open at all times, making the pants readily visible in the hallway leading to the Sheriff's Office or to the Public Defender's Office.
Multiple sources within the Sheriff's Office have independently confirmed to the Beaver Countian that deputies have regularly been heard referring to the uniform pants of the late Chief Alston as "the dead fat nigger pants."
"They make fun of them all the time, they hung them up to make fun of him, it's the only uniform hung up in the entire office" said one source within the Sheriff's Office, who spoke on condition they not be named because they feared for their job. "Anyone going down the hall can see them spread out on the wall now, it's a disgrace, the poor man is dead."
In other parts of the courthouse, Chief Alston is memorialized with more reverence. The Victim/Witness Room located across from the District Attorney's Office is named in his honor, with a plaque commemorating his service to the community.