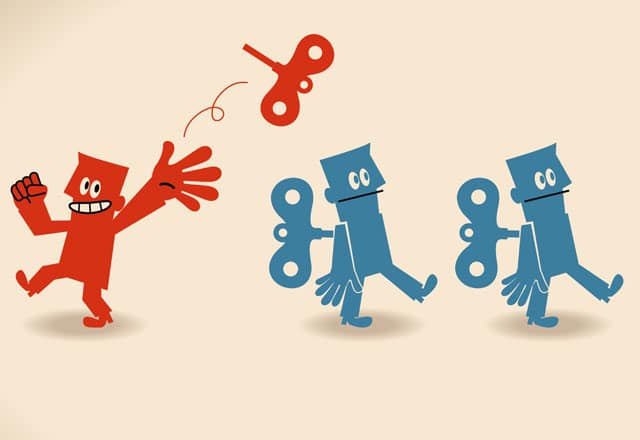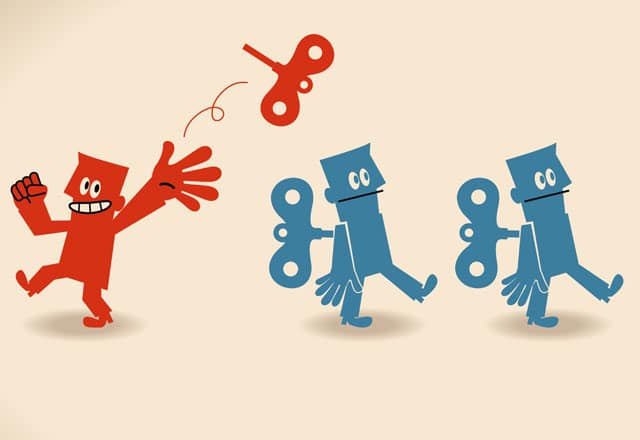 A Sergeant in the Beaver County Sheriff's Office granted an interview to the Beaver Countian today, after she said Sheriff George David insinuated she should lie about a series of events that led to a grievance being filed by a clerk in the office.
Stephanie Guidice has been the target of Sheriff David in the past. The 17 year veteran clerk of the Sheriff's Office first filed a grievance back in February, when she said he threatened her job and had her reassigned without any explanation. Sheriff David had Guidice escorted from her desk by his Chief Deputy shortly following a preliminary hearing held for Larry A. Hicks, a man who David had falsely accused of preparing to commit mass murder at Friendship Ridge. Guidice was a witness at that hearing.
A subsequent investigation by county officials determined the accusations were unfounded, and that Guidice had been improperly removed by Sheriff David. Guidice was assigned back to her original duties as a result.
But according to a new grievance filed by Guidice, and an interview with a Sergeant in the department, the Sheriff wasn't done with her. The two allege that Sheriff David, along with cronies in his department, conspired to create additional false allegations against the woman.
The New Incident
Sergeant Donna Knopp has been an employee of the Beaver County Sheriff's Office for the past 25 years. About two and a half months ago, Knopp was put in charge of the office's secretarial staff, following a series of complaints that they were being mistreated by Sheriff David.
On May 14th, Knopp approached Guidice about an incident occurring in the office.
"Donna [Knopp] came to Theresa and I about my office door to the lobby was left open the past two days," wrote Guidice. "Donna proceeded to tell us that [clerk] Kay [Bisceglia] came to her and informed her that my door is being left open and it was to be shut every night."
Guidice's office is considered a secured facility because it houses sensitive records.
"I asked Donna, are you sure Kay is not opening the door," wrote Guidice. "Donna stated no, Kay is telling her the door is left open. I got up and walked over to my door and close it in front of Donna because it was the end of the day."
Guidice alleges the next morning the door was once again open. A member of the courthouse cleaning staff was summoned to the Sheriff's Office, to demonstrate that their keys did not work for Stephanie's secured door. Guidice was told she was going to be disciplined for the incidents.
According to other sources within the Sheriff's Office, what wasn't widely known at the time was that a surveillance camera in the office was now being recorded, a result of recent upgrades to the courthouse's system.
Stephanie Guidice asked that the tape be reviewed.
"While in [Lieutenant Thomas Ochs'] office he stated [you] opened the door, I look at him and stated: " SHOW ME " … [Lieutenant Ochs] began with May 14th replay [of the video] when I notice Kay walking around the Office grabbing the key and proceeding to the lobby door, and then my door is open as Kay was leaving the lobby area and put the key back. It was the same for Weds. May 15th."
Guidice wrote that Sergeant Donna Knopp, who was reviewing the tape along with Ochs and Guidice, became flustered after learning the truth and began fanning herself.
The Aftermath
After Stephanie Guidice filed her grievance about the incident alleging workplace harassment, Sergeant Donna Knopp said she was approached by Sheriff David.
"The Sheriff never actually said, I want you to lie," Sergeant Knopp told the Beaver Countian. "I think he's learned his lesson about doing that."
"He told me, this is what happened," said Knopp. "I said no, that's not what happened … He said, I am looking you in the eye, I am telling you what happened." Sergeant Knopp said she knew the Sheriff wanted her to lie about the incident involving Stephanie Guidice.
"I don't take shit from anybody," said Sergeant Knopp. "I don't, and I will not, lie for anybody. I try to help people that have been wronged. Those secretaries were being wronged, and I tried to do my best for them… it backfired on me."
According to county officials, Knopp was subsequently notified by Chief Deputy Jay Alstadt that she would no longer be in charge of supervising the Civil Division of the Sheriff's Office.
"It's anybody that he picks to be on his side. You must do what he wants you to do," said Knopp. "This is his M.O."
"The Sheriff put it out there that I would be fired [if I came forward]," said Knopp. "He said if he finds out anyone who talks to John Paul he would fire them."
"I put in for my retirement today," concluded Sergeant Knopp. "I have had enough. After 25 years, this is the worst the office has ever been. I don't know who to turn to… Nobody does."
Kay Bisceglia could not be reached for comment.
Note: In the interest of full disclosure, this reporter is a named victim in criminal charges filed against Sheriff George David by the Pennsylvania State Police.