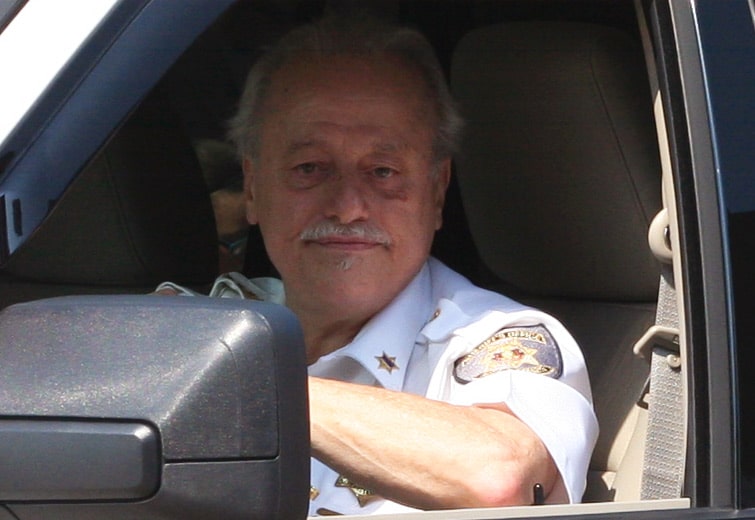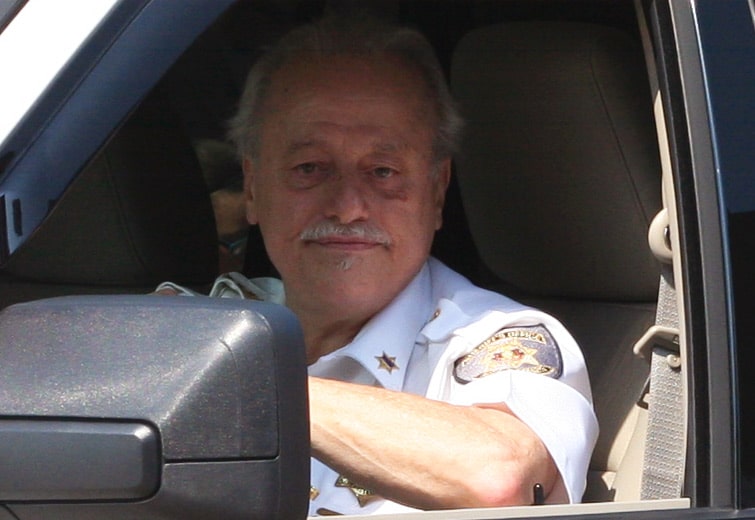 Here's the latest roundup from our confidential journalistic sources about happenings in and around the Beaver County Sheriff's Office:
– Sources inside of the Democratic Party continue to tell the Beaver Countian that Aliquippa Magisterial District Judge James DiBenedetto is considering a run for County Commissioner. DiBenedetto has frequently been seen by sources meeting with David, including just 1 day before he presided over a preliminary hearing in the Attorney General's case against Deputy Lieutenant Thomas Ochs. DiBenedetto has been writing public comments on the Beaver Countian where he ignored questions raised by other readers about a possible run for Commissioner, leaving the speculation to continue building.
– In related news, Beaver County Jury Commissioner Shelley Blythe had the honor of being the first person to visit Sheriff David in his office following his acquittal at trial. She also had the honor of being the only county level elected official we were able to verify attended George David's "Not Guilty Bash." Leadership of the Democratic Party and the county's top elected officials all "missed" the event.
Sources inside of the Democratic Party say Blythe is considering a run against fellow Democratic incumbent Beaver County Register of Wills Carol Ruckert Fiorucci as part of a ticket being organized by the Sheriff.
– Several people say they were disappointed when they arrived to the Sheriff's Celebration de Center Stage after learning The Jaggers wouldn't be headlining the event. Word had been spread for over a month that the popular local group would be providing the evening's entertainment in hopes of attracting a crowd — the event was instead booked by a DJ.
– Turnout for Sheriff David's "Not Guilty Bash" wasn't what organizers had hoped. David had touted the event would be attended by some 700 people. Our sources say the actual number ended up being far less than half of that. Staff at the facility told one reveler their cooks were left with a lot of uncooked food in the fridge. One Deputy who was at the event said it would have resembled a "picnik at Friendship Ridge" if it hadn't been for the "group of bikers" that showed up.
– In what may be dubbed as either an ironic twist or a perfect casting call, the Sheriff's keynote speech at the event was introduced by a convicted perjurer. Bobby Williams made the introduction for his long-time friend George David. Williams was convicted of perjury under the elections code back in May, after an investigative report by the Beaver Countian revealed he lied about living in Aliquippa when he filled out paperwork to run for Aliquippa City Council. Williams is actually a resident of Center Township.
Several residents in Aliquippa had previously filed statements with the Aliquippa Police accusing Bobby Williams of flashing a firearm while making disparaging remarks against African Americans.
Judge Harry Knafelc found Williams guilty of perjury at trial but sentenced him to nothing for the first degree misdemeanor conviction — as in no fine, no probation… nothing. Chalk that one up as another mulligan courtesy the Beaver County judicial system.
– David told the crowd during his speech that he would remain as Sheriff as long as he wants.
– Sheriff David's trip to the County Salary Board yesterday didn't go as he had planned. David had sought hefty pay raises of 11% for First Deputy Jay Alstadt (who testified on his behalf at trial) and 8% for Captain James McGeehen. David made the motion, but when Chairman Tony Amadio asked if there was a second the Sheriff was met with silence. Commissioners Amadio, Spanik, and Nichols and Controller David Rossi all refused to entertain giving David's men the salary increases. Sources tell the Beaver Countian that David left the meeting in a huff.
– Embattled Aliquippa Police Officer and candidate for Pennsylvania State Representative Paul Cain stopped by to visit George David in his office yesterday. Cain is running as a Democrat against incumbent Republican State Representative Jim Christiana. No official word yet on what the two talked about, but sources inside of the Sheriff's Office say this isn't the first time the pair have spent time together.
– Senior Deputy Attorney General Laurel Brandstetter has resigned from the Pennsylvania Attorney General's Office. Brandstetter was the prosecutor in the case against David, and some of the Sheriff's Deputies had been telling people he was the cause of her ouster. Brandstetter announced this week she had resigned to take a job with Leech Tishman, and sources tell the Beaver Countian she had been looking to exit the public sector for nearly a year. Brandstetter will be launching a new practice area for the firm, providing "a comprehensive approach for preventing and mitigating the impact from violations of ethical, regulatory and governance standards as well as white collar crimes, such as fraud, bribery, Ponzi schemes, insider trading, embezzlement, cybercrime, copyright infringement, money laundering, identity theft and forgery."
– Some county officials are now discussing the possibility of surcharging Sheriff David for his alleged mismanagement of public funds while in office. Sources tell the Beaver Countian that several officials are exploring an action against David to recoup the money taxpayers lost when he gave out free and discounted gun permits to his friends and political cronys, operated a comp-time program in violation of county policy and federal law, and had his deputies perform discounted private security services for corporations and a local real estate tycoon in violation of state law. Officials tell the Beaver Countian the total losses to taxpayers goes well into the six figures.
Sheriff David's criminal defense attorney Lee Rothman had been notified by the Pennsylvania Attorney General's Office they have a criminal investigation started into David's issuances of free and discounted gun permits. Evidence for that case is still being gathered by investigators for the AG's office.