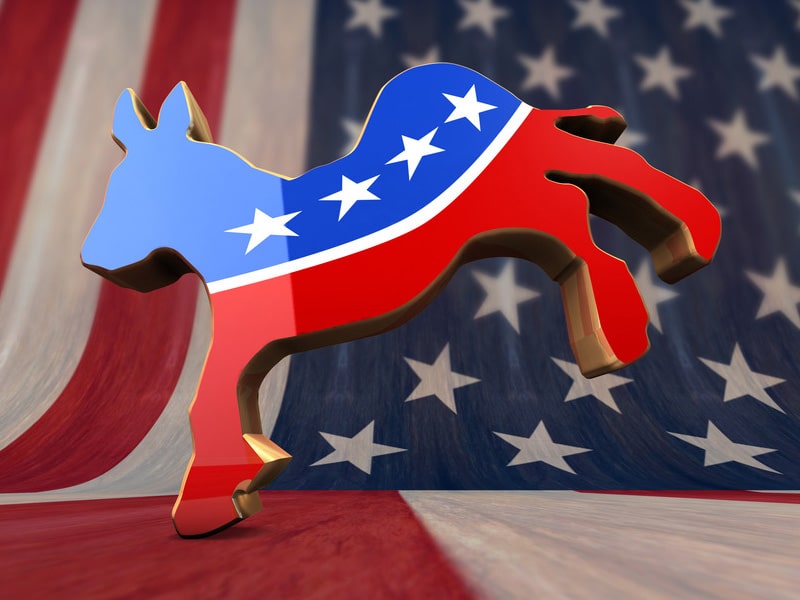 Beaver County Democratic Party Chairman Lou Gentile is responding to a recent Beaver Countian article about widening divides within the party following its annual picnic. In an open letter to the community, Gentile speaks of former State Representative Mike Veon's "courage" for attending the Democratic function, talks of his continuing relationship with George David, and touts Nick Trombetta's accomplishments in creating jobs for the region. Gentile insists there are not widening divides within the Democratic party, criticizing the political operatives and elected committee people who spoke to the Beaver Countian only on condition of anonymity.
The Beaver Countian is publishing Democratic Chairman Lou Gentile's open letter in full as written:
First, this headline is a distortion of reality. The Beaver County Democratic Party is more engaged and vibrant than it has been for a long time as evidenced by the number of people at the picnic. The count exceeded 300, not 250 as stated in the article. Further, over 150 people who contributed to the cause were not able to make the event. This was the first time in a long time that various personalities who have extreme differences of opinions and philosophies gathered under the same roof. Certainly differences will remain and conflicts will continue to emerge but this is expected in any political organization. However, this gathering was an obvious sign of increased inclusiveness and a significant outward sign of party unity.
Second, the belief summarized by the quote "Out with the old, in with the old" is also inaccurate. Quite to the contrary, the future of the Beaver County Democrats lies with the resurrection of the Young Democrats, a markedly diverse group of young men and women. This group recently sponsored a very successful Opioid Awareness conference in Beaver Falls with attendance of close to 100. Their efforts revealed tremendous initiative and some of these individuals will soon be assigned to strategic positions in the Party. This demographic is also driving the Party to embrace contemporary means of communication (social media) and they have been working in tandem with the Commonwealth Political Director on these initiatives.
Third, if my photograph with George David and Mike Veon was an attempt to disparage my reputation, I thank you because this provides me the opportunity to define precisely, for those who do not know me, who I am. George David was a friend of mine in grade school and remained a friend throughout my law enforcement career. He remains a friend to this day. I agreed to be his campaign chairman for the first time he ran for Sheriff and declined the second time. We may have differences of opinions both personal and professional but I am not going to deny that relationship because it may be "politically correct". He had been charged and was found not guilty by a jury of his peers. I am not aware if David proposed the idea of running for Sheriff again to others at this picnic but as I said, George David is a friend which means something to me.
Fourth, taking advantage of the opportunity to bash Mike Veon was simply a tragedy. I did not know Mike Veon very well but after he was incarcerated I endeavored to visit him once or twice as I ascribe to the Christian principles of social justice that include clothing the naked, feeding the poor and visiting those in prisons. While I am inadequate in many respects I strive to adhere to these principles which are also in sync with the principles of the Democratic Party.
For those who continue to hide behind anonymity and want a real picture of those who I associate with, come with me to Western Penitentiary to visit some of the drug dealers and murders that I met while teaching classes in prison and developed a relationship with. Maybe they will learn something about forgiveness and repentance.
I acknowledged Veon's presence at the picnic simply to acknowledge his display of courage. Coming out of a "cage" after five years and walking into function where many would be looking at him with a jaundiced eye took courage. Walking in with your head held high having paid your debt for mistakes with dignity and contrition then attempting to move forward takes courage. To me this was success story not only for Veon but for the criminal justice system.
Fifth, regarding the comment about e-mails "disclosing" tactics about the party. I will tell you that I have conversations about politics with anyone that I can engage with in a civil manner. These include people who are Democrat, Republican, Independent, black, white, Christian, Muslin and Jew. For some reason, Nick Trombetta's name was brought up in this article. For the record, my firm has been on his defense team for the past three years in anticipation of the trial scheduled in September. I'm sure during those three years we have had conversations about every topic imaginable including politics. To be clear, these conversations did not divulge party strategy nor did they solicit input. I would like to remind everyone that Nick Trombetta's efforts created 1400 jobs in Beaver County and that his positive contributions should not be overlooked. I also want to point out that Trombetta is innocent until proven guilty and he should be afforded this presumption which is guaranteed to all Americans.
In closing, I would suggest to those who attack, criticize and distort, that your energy and efforts are in vain. The first amendment was created to protect freedom of speech but that right is severely abused when it is done in a forum that affords anonymity and the ability to slander without fear of rebuttal. I have offered this perspective but have no idea if it will be published or not. If it is, the comments of those who have nothing better to do that attack or criticize will be of no consequence to me or to the Party. Anonymously provoking chaos is just not productive and beneath the principles of the Beaver County Democratic Party. Rather, I would invite those of you who are courageous to join us at the table to constructively engage in difficult discussions, suggest solutions and resolve issues.
Theodore Roosevelt advised "It is not critic who counts, not the man who points out how man stumbled, or where the doer of deeds could have done them better. The credit belongs to the man who is actually in the arena." To create the change you want, step out from behind the shadows, be seen, and engage in real dialog with us. It will be a welcome change.