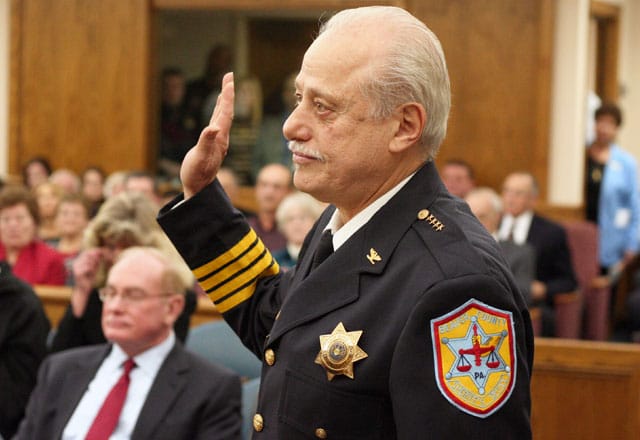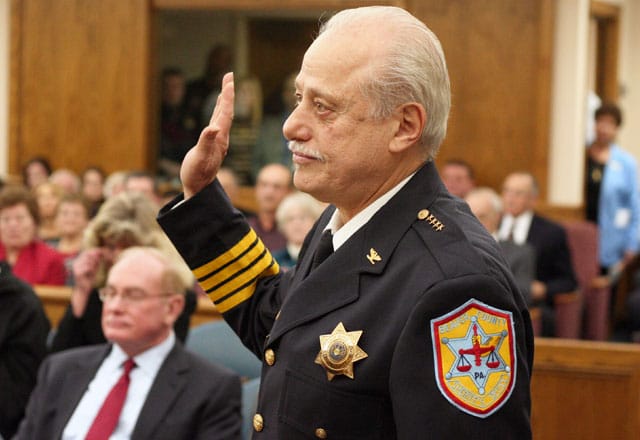 A hearing date has been set for a petition filed by the County Commissioners seeking to have Sheriff George David found in contempt of court.
Senior Erie County Judge John Bozza has ordered Sheriff David and the Deputy Sheriffs Association file an answer to the county's petition within 20 days, showing why they should not be found in contempt for allegedly continuing to provide security services for various corporations and municipalities.
Judge Bozza had previously issued a preliminary injunction against Sheriff David and his Deputies, ordering them to cease and desist from performing such work.
A hearing date has been set for January 13th in Courtroom 1, which Judge Bozza will preside over by phone.
Attorney John Havey, who had been representing Sheriff David in the matter, resigned from the case earlier this month after receiving permission from Judge Bozza to withdraw his appearance.
Sheriff David's alleged violation of Judge Bozza's order was first exposed by an investigative report published by the Beaver Countian back in October. Confidential sources within the Sheriff's Office had provided this publication with a copy of internal departmental directives, revealing David had still been ordering security patrols for corporate properties owned by local real estate tycoon CJ Betters.
Note: In the interest of full disclosure, this reporter is a named victim in criminal charges filed against Sheriff George David by the Pennsylvania State Police.