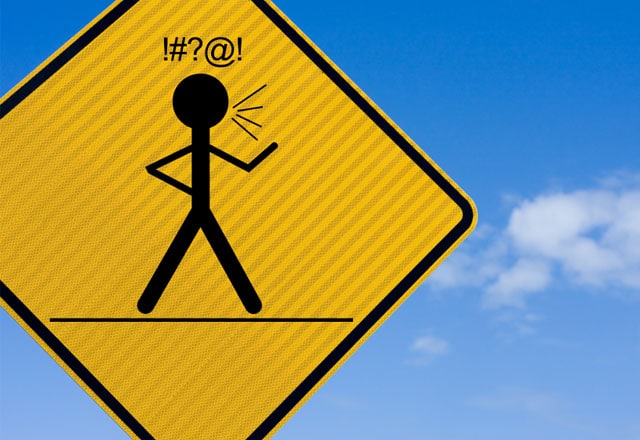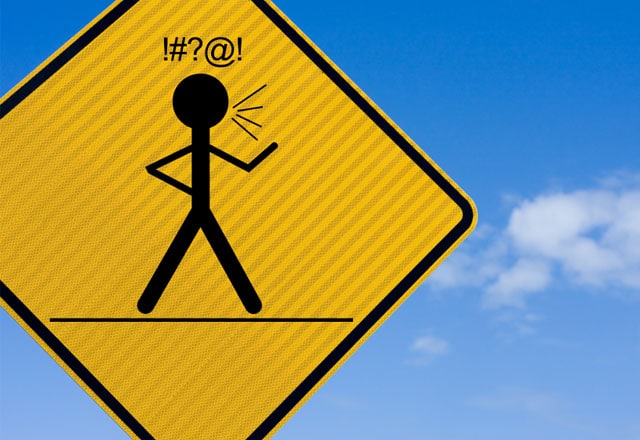 A Republican Councilwoman for Economy Borough is now facing public scrutiny, after a community member filed an Open Records Request and obtained a copy of a police report detailing allegations of road rage.
Mark Meisfonier filed a complaint against a woman, who officials say was later identified as Councilwoman Courtney Barthelemy, back on May 21st. The man alleged Barthelemy followed him and starting shouting profanities after she nearly struck his vehicle.
"Mr. Meisfonier called to report a vehicle that almost hit his truck on Conway Wallrose Road @ Dunlap Hill Rd," wrote Officer Chad Lively in the report. "He states that he was stopped at the stop sign on Dunlap Hill Rd attempting to pull into the parking lot of the Economy Superette. He stated when he pulled onto Conway Wallrose Rd a woman who was on her cell phone and speeding nearly hit his truck."
According to allegations in the complaint, the incident didn't end there. "He stated that he pulled into the parking lot of the Superette and the female followed. When the female exited her vehicle he states that the female 'mother fucked' him several times. She then stated 'I am the mother fucking head of public safety in Economy Borough.' He stated that she also told him, 'I hope you fucking work better than you fucking drive.' He stated that she then left the scene."
"He asked who he can call to file a complaint on her behavior and her driving. I advised him that I would file the traffic complaint," continued Officer Lively in his report. "I also advised him of PAVC section 3323-b which requires him to yield the right of way to oncoming traffic. The complainant then accused me of taking her side and covering for her. He then hung up the phone."
Councilwoman Barthelemy, who is chair of Council's Public Safety Committee, was not cited as a result of the complaint.
"You know what dear, it's fine, because anyone can make false allegations," Barthelemy said when asked by the Beaver Countian about the alleged incident. "I really don't have any desire to talk to you."
Councilwoman Barthelemy went on to say that she was unhappy with the Beaver Countian's coverage of recent controversies surrounding Economy Councilman Gregory Trecha. Barthelemy and Trecha ran for council together back in 2011 as part of a ticket endorsed by the "Bipartisan Committee for a Better Economy Borough."

Councilwoman Barthelemy called back a short time later.
"I hope you are aware that I am an attorney, so if there is anything inflammatory published I want to refresh your recollection about the tort of defamation." Barthelemy then alleged the entire story was part of a political scheme by Mayor David Poling, his wife Mechelle, and some of their supporters. "They will obviously stop at nothing to pursue their political agenda … These are ungodly people. I'm not trying to be melodramatic here, but these are ungodly people, and I don't just mean unchristian, I mean ungodly."
Barthelemy denied having specific knowledge of the alleged incident or of the complaint filed against her. "I used to be an assistant prosecutor, if this man is alleging that there is an incident and this kind of language was used, it's interesting that I have never ever been questioned about this."
"How did the public know [the report] even existed unless there's a mole in that police station," she later added.
Paul Thompson, who is running as a Democrat for a seat on Council, said everyone in the town was talking about the alleged incident. "She should be more quiet when she's screaming this stuff, so people won't hear her next time," said Thompson. "I heard about it at the store from people who were going in and out … Everybody knew who she was, so I filled out the paperwork to get a copy of the report … This is public information."
Mayor Poling denied Barthelemy's assertion that he is ungodly, and said he and his wife were not behind the allegations. "We had nothing to do with that … I didn't even know it happened until it was brought to my attention by a resident. It happened at the Economy Superette, it was the talk of the town down there."
Mayor Poling said he talked to Mark Meisfonier, who called to complain that nothing had been done in response to the report he filed. "He wasn't satisfied with the way it was handled."
Poling said he will be meeting with Economy Borough's Chief of Police to discuss the alleged incident and Officer Lively's report.
Councilwoman Barthelemy asked the Beaver Countian to email her a copy of the report, saying she would read it and call back with more specific comments. Despite providing her with the report, a return call never came.
Mark Meisfonier could not be reached for comment.