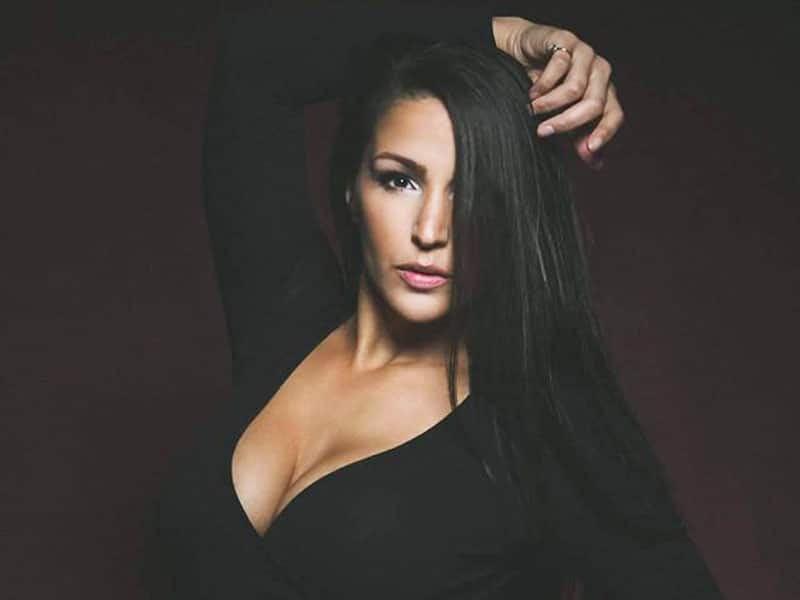 The Board of Commissioners and County Controller want to put a stop to an unauthorized fundraiser started by the wife of the county's Deputy Treasurer, who is soliciting financial contributions in an attempt to expand the Sheriff's Office K-9 program.
Jo Lynn Netherland, wife of First Deputy Treasurer Cebran Netherland, set up an account on the social fundraising site GoFundMe.com, and is asking for donations for the Sheriff's Office in conjunction with her efforts to become Mrs Pennsylvania 2017.
"I have recently been selected as Mrs Beaver County Pennsylvania 2017 and will be competing in the Mrs Pennsylvania Pageant this upcoming June," wrote Jo Lynn Netherland as part of the fundraising page. "Each individual contestant had to choose a platform or important topic that they wanted to represent."
Netherland went on to write that she has chosen to raise money for the Beaver County Sheriff's Office K-9 Unit, "As some may know currently the Beaver County Sheriffs Department has been faced with grounding their drug K9 dogs for lack of associated funding. All donations made to this fund will go 100 percent to the Beaver County Sherriffs Department and the RE ESTABLISHMENT of the drug K9 program. [sic]"
Along with the establishment of a GoFundMe account, Netherland also announced that she is planning fundraising events for the program, "We will also be holding a night at the races, cuts for a cause, wing night and a few other things. Details about each event to follow!"
County Controller David Rossi told the Beaver Countian that the fundraiser is occurring without proper authority from the county and should be stopped.
"The [Sheriff's Office K-9 Unit] raised money from the public before without permission and without a county bank account and without any proper oversight," said Controller Rossi. "No one in the county could ever find out where that money went, the county has no records for any of it […] Now this woman is out there trying to raise more money. Commissioners would have to approve a fundraiser like this through a resolution."
Commissioners Sandie Egley and Dan Camp both told the Beaver Countian they were unaware of Jo Lynn Netherland's fundraiser until it was already being widely shared on Facebook, including being promoted by law enforcement officers.
"This is the first time I've ever heard of any kind of fundraiser for a county government office," said Commissioner Egley. "My position concerning the Sheriff's K-9 Unit is that we did not reduce the program solely for financial reasons. I have been very vocal about all of our county government's offices getting back to performing just their core functions, that has been a top priority of mine since I took office."
Commissioner Dan Camp also said that he was unaware of the fundraising effort until this weekend and also believes it should end.
"The way I view this is that the county has one K-9 officer in its Sheriff's Office that the Board approved. It was funded by a Region 13 Task Force grant and is designated to assist all 13 counties that comprise that task force. The Board of Commissioners had no knowledge of this fundraising effort and as we stated back in 2016 we stand firm on getting the Sheriff's Office and other departments back to doing their core duties."
Under the Pennsylvania County Code, the Sheriff's Office is considered an arm of the courts and unlike police officers, sheriff's deputies do not have any investigative powers. The job functions for Sheriff's Offices in Pennsylvania include providing courtroom security, transporting prisoners, serving civil papers for the court and executing warrants.
"This fundraiser is not in any way affiliated with, or authorized by, the County of Beaver," County Solicitor Andrea Cantelmi told the Beaver Countian. "By law, the Sheriff can not accept donations, only the Board of Commissioners can accept funds on behalf of the County. As the Commissioners have said, the issues surrounding the reduction of the Sheriff's Office K-9 Unit involved more than just money."
While sharing a link to the fundraiser on Facebook, Jo Lynn Netherland wrote that, "It's finally up and running. I have been granted the blessing to proceed with this great cause" — she did not specify who she believes authorized the fundraising effort.
Solicitor Cantelmi told the Beaver Countian that she has been in contact today with Commissioners about the matter and the Board will be meeting early next week to discuss the county's legal options, which may start by sending a Cease & Desist letter to Jo Lynn Netherland.
Prior investigative reporting by the Beaver Countian showed that dogs being handled by Deputies Jim Brown and Richard Yonlisky for the Sheriff's Office were privately owned by them, and that both men had private for-profit businesses utilizing the animals. Videos obtained by the Beaver Countian also showed the men utilizing public resources to benefit their personal businesses.
The Beaver Countian has previously reported about political ties between Sheriff Tony Guy and Treasurer Connie Javens.
Jo Lynn Netherland did not return a message sent by this publication seeking comment about her fundraiser for the Sheriff's Office. Sheriff Tony Guy does not provide comment to the Beaver Countian, and has been attempting to pressure other county officials into ceasing communications with this publication as well.