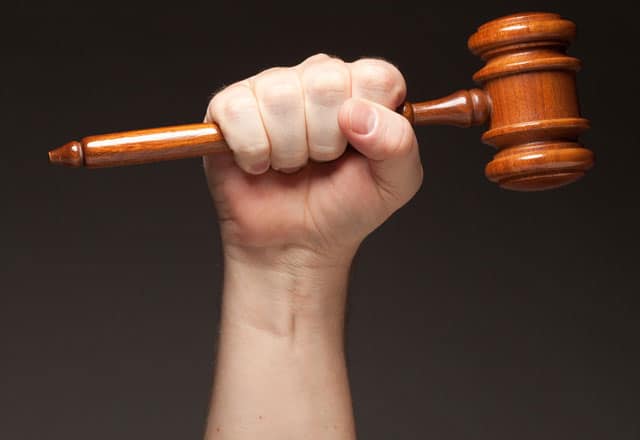 Former County Solicitor Myron Sainovich has vowed to appeal a ruling by Senior Erie County Judge John Bozza that would see him refund Beaver County taxpayers over $44,000 in fees he charged above and beyond his $82,000 salary as the county's attorney.
Judge Bozza issued a ruling yesterday that Sainovich violated the Pennsylvania County Code when he billed taxpayers to perform jail arbitration work in 2006, even though he was being paid a salary as the county's solicitor. Bozza ordered Sainovich and his firm to refund that money to taxpayers, along with costs and interest — an amount which could exceed $60,000.
Sainovich was fired as the county solicitor in June 2011 after he refused to pay back the money voluntarily, and scoffed at a call by the Board of Commissioners to resign. Sheriff George David hired Sainovich to serve as his solicitor a short time later. Controller Rossi and the Commissioners filed a lawsuit in October of that year to recoup the public funds.
"We said it all along, it's against county code," said Controller Rossi. "He was the county's solicitor, he should have known the code, he should have known the law, and he should have known you can't be taking money above and beyond your salary."
Myron Sainovich has told other news outlets that he will instruct Charles Garbett, who is representing him in the case, to appeal the ruling. Attorneys for the county say Sainovich is just delaying the inevitable.
"For me, it has never been about the person, it has never been about Myron Sainovich," said Albert Torrence, who serves as Solicitor for Controller Rossi's Office. "It has been about one of the simplest issues of law I have seen in my 30 years of practice. That's the god's honest truth."
At the heart of the issue, is one sentence from three short paragraphs that define the position of County Solicitor under the Pennsylvania County Code. "He shall, before entering upon the duties of his office, file with the county commissioners an agreement to pay all fees, attorney's fees, and commissions received from every source as county solicitor into the county treasury," it reads.
Torrence said that sentence speaks loud and clear, "This is one area of the law where there is just no ambiguity."
"Now a judge has agreed with us," said Controller Rossi. "The judge has said [Myron Sainovich] must pay back the money. He needs to pay back the taxpayers now."