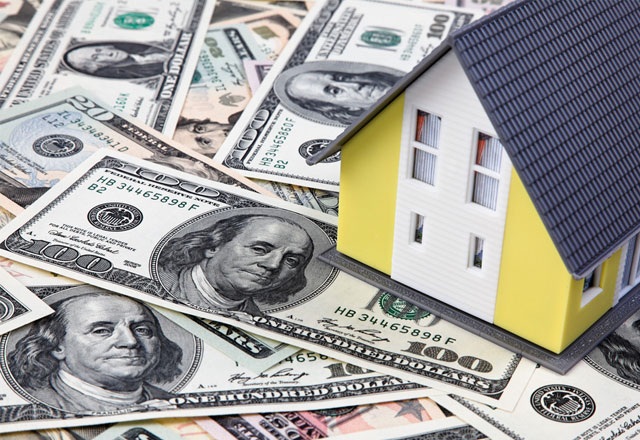 The Beaver County Tax Claim Bureau will be making some changes in its standard operating procedures to help better identify properties that should have actions taken against them to collect delinquent property taxes.
The move follows an investigative report by the Beaver Countian which first revealed that Joan Unis, owner of Unis Demolition in Aliquippa, owes approximately $500,000 in unpaid property taxes that the county never attempted to collect (including municipal, school, and county tax) originating back to the 1990s.
County Commissioners Dennis Nichols and Joe Spanik met with Chief County Assessor Michael P. Kohlman yesterday to discuss how such "oversights" could be avoided in the future (Commissioner Tony Amadio is on vacation and did not attend the meeting).
"The first thing that we're going to do is instruct the outside law firm that oversees bankruptcy cases for the county to review the status of all bankruptcies involving delinquent property taxes on a regular basis," Commissioner Nichols told the Beaver Countian.
The Tax Claim Bureau currently budgets approximately $20,000 per year for the Law Offices of Taylor & Alsko in Ambridge to handle bankruptcy cases. But the county had been largely relying on notices from the United States Bankruptcy Court to notify them when cases were closed and collection actions could begin against delinquent property owners. Michael Kohlman had attributed the failure to collect nearly $500,000 from the Unis Family to the county not receiving a court notice that the bankruptcy case they initiated over 20 years ago had been closed.
"There is an online system that has been set up by the courts that we will have the law firm check every week or every month to see if any delinquent parcels that have been put in bankruptcy status have come out of bankruptcy," said Commissioner Nichols.
"We're also going to be making changes to the types of reports generated by the Tax Claim Bureau," added Commissioner Nichols. "Right now we have a printout of all tax parcels that are delinquent and what their status is, but the way it is generated makes it very difficult to spot these kinds of errors."
County Assessor Michael Kohlman said the county's IT Department will be changing the way that report is organized. "All of the properties are currently sorted by parcel number so you would never be able to spot that one owner owes on several different properties. We're going to start sorting the delinquent report by the owner's name instead which would have obviously made problems with the Unis' properties much easier to find."
Kohlman noted that approximately 10,000 parcels in Beaver County go into delinquent tax status each year, although the vast majority of those are eventually paid by property owners before becoming eligible for collections through an upset sale.
Beaver County Controller David Rossi has notified the Tax Claim Bureau that his office will be conducting an audit of the department's assessments of real estate and collections of delinquent real estate taxes.