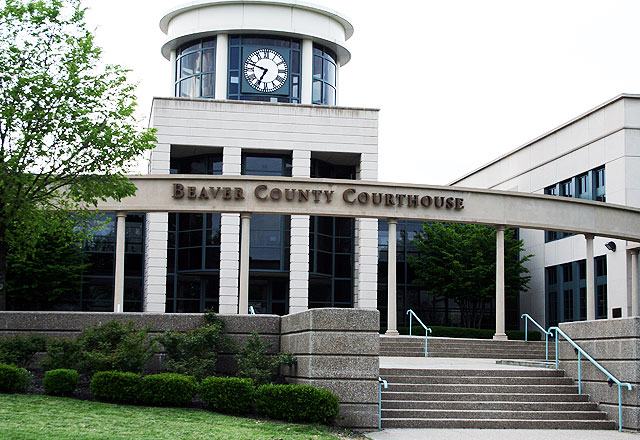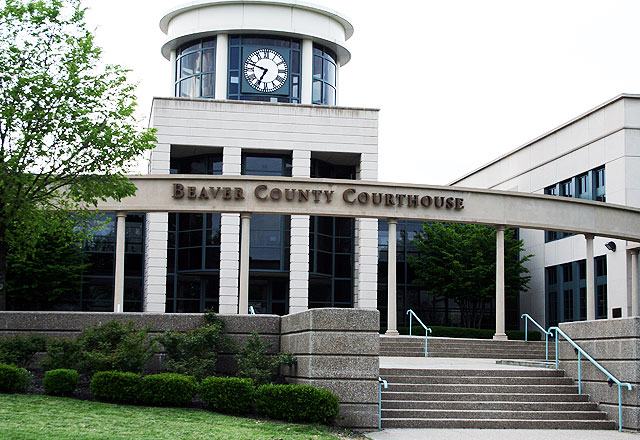 All three Beaver County Commissioners have taken an official oath of office to become deputies of Sheriff George David, the Beaver Countian has confirmed.
Commissioner Dennis Nichols was sworn in as a deputy within the past several months, then presented with a badge by Sheriff David. Commissioners Amadio and Spanik had previously taken the oath, and were likewise issued badges by the Sheriff.
The Beaver Countian began researching the Commissioners' status as deputies after discovering a $139 invoice from North Eastern Uniforms & Equipment for a badge and belt clip under Commissioner Nichols' name. The record was obtained along with over one hundred other documents as part of a blanket Right-to-Know request filed last month.
Commissioner Nichols confirmed he is one of Sheriff David's Deputies in two brief interviews with the Beaver Countian. "George came to me and asked me to become a deputy" said Nichols. "He joked that he'd be able to order me around, but he told me I could use the badge as an ID at emergency scenes […] I went down to Judge McBride's to get sworn in and they gave me a sheriff's badge that said 'Commissioner' on it."
Beaver County President Judge John D. McBride told the Beaver Countian he has administered the official oath to all three Commissioners, legally making them Sheriff's Deputies. "They wanted that, and the Sheriff wanted that" Judge McBride said.
County Solicitor Joseph Askar said he was unaware the Commissioners had become Sheriff's Deputies. "I was given a badge that says 'Solicitor' I can show at emergencies, but I never took an oath to become a deputy."
The Commissioners and all other essential staff are issued photo IDs by the County Courthouse, which lists their name and title. Additional IDs are distributed to elected officials and emergency services personnel by the Beaver County Emergency Management Agency.
Solicitor Askar said he was going to research the legal ramifications of the County Commissioners being cross-sworn as Sheriff David's Deputies.
Note: In the interest of full disclosure, the Beaver Countian has released a statement regarding an incident involving Sheriff George David and this reporter.