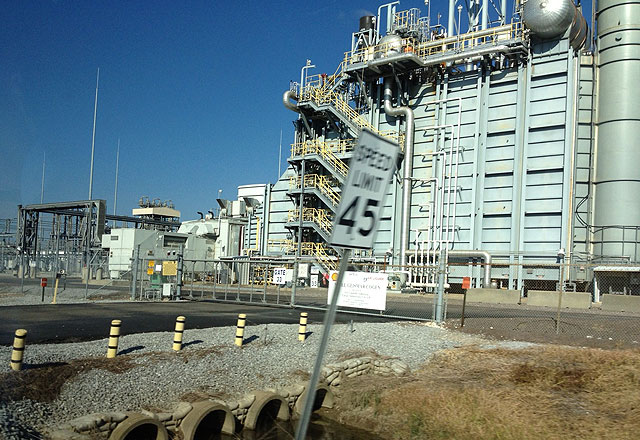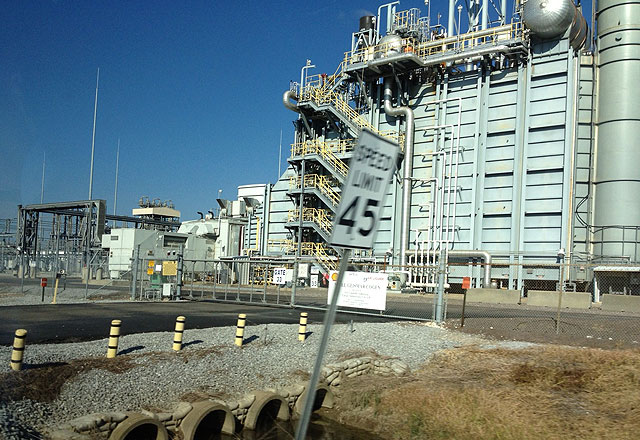 Shell Cracker Plant in Louisianan / Photo courtesy © Commissioner Tony Amadio
Beaver County Commissioners Tony Amadio and Dennis Nichols traveled to Louisiana last week, where they toured an Ethane Cracker Plant similar to one being proposed by Shell for this area. Commissioner Joe Spanik had previously visited the site back in June, along with a delegation of other local officials.
"I was really impressed" said Commissioner Amadio. "The plant was even cleaner than I thought it was going to be."
"The thing I was really impressed by, was just outside of the fence that surrounds the facility there were very nice middle income homes" said Commissioner Nichols. "It was a well kept community, not some rough industrial area."
Both Commissioners said the facility was quiet, and the air around the plant smelled clean.
After their official tour by Shell, the Commissioners went off on their own to speak with local officials and the business community, hoping to get unfiltered opinions about the plant.
"The people down there have nothing but good things to say about Shell" said Amadio. "We talked to the President of the Chamber of Commerce, to Parish Council, everybody has good things to say about Shell and the positive impact the company has on their community."
"It was clear that everything follows the [ethane] cracker" added Nichols. "Housing being built, hotels being built, a growth in jobs, expanded businesses; all of that has come from the chemical plant."
The Commissioners say they remain optimistic about Shell making a firm commitment to move forward with the plant, a decision which may be announced as early as December.
"I saw the steel industry when it declined, and what that did to our County" said Commissioner Amadio. "I'm just so happy that I'll be here to see us grow again."