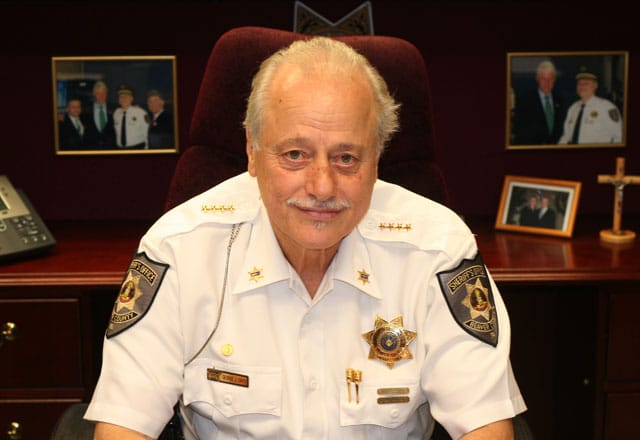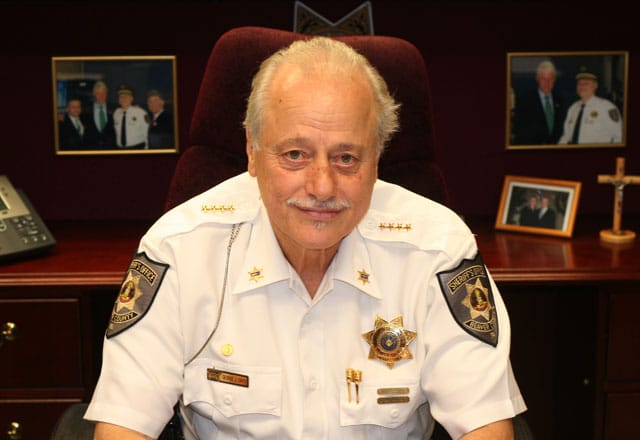 The Beaver County Board of Commissioners filed a petition today to have a judge find Sheriff George David and his Deputies in contempt of court.
Commissioners allege that Sheriff George David has continued to order his Deputies to perform security services for private corporations, in direct violation of a preliminary injunction issued against him in February by Senior Erie County Judge John Bozza.
After an investigative report by the Beaver Countian in August of last year, County Commissioners filed a lawsuit against Sheriff David attempting to stop him from having his Deputies perform private security services for outside entities, which Judge Bozza subsequently deemed was a violation of state law. A preliminary audit then conducted by the County Controller's Office showed David had been underbilling for those services, costing taxpayers nearly $100,000 in the form of de facto subsidies to private businesses.
Judge Bozza issued a preliminary injunction against Sheriff David and his Deputies, directing them to cease and desist from performing the private security services. "The Sheriff and deputy sheriffs Beaver County shall refrain from performing, directly or indirectly, any official services or official duties for any person, association or corporation, during a period of official service as a sheriff or sheriff's deputy," read Judge Bozza's order.
Sheriff David's alleged violation of Judge Bozza's order was first exposed by yet another investigative report published by the Beaver Countian back in October. Confidential sources within the Sheriff's Office had provided this publication with a copy of internal departmental directives, revealing David had still been ordering security patrols for corporate properties owned by local real estate tycoon CJ Betters.
Commissioners are also asking Judge Bozza to find Sheriff David and the Deputy Sheriff's Association in contempt of court for continuing to conduct patrols of various municipalities, including the City of Aliquippa.
As the Beaver Countian exclusively reported on Monday, Sheriff's Deputy Ronald Costanza wrecked one of the department's new 2014 Ford Interceptor cruisers while on an early morning patrol in Aliquippa.
Under Pennsylvania law, Sheriff David could face a wide range of potential penalties if Judge Bozza determines he has violated his order, ranging from an admonishment, to fines, or even possible jail time. The County could also seek to have Sheriff George David become personally responsible for any expenses incurred as a result of the prohibited behavior, including costs associated with Deputy Costanza's wreck.
Note: In the interest of full disclosure, this reporter is a named victim in criminal charges filed against Sheriff George David by the Pennsylvania State Police.