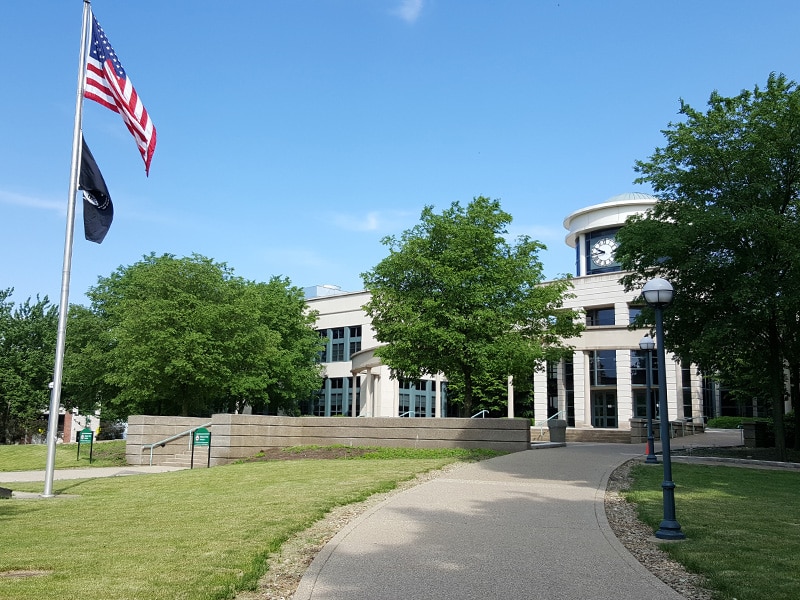 Beaver County Commissioner Sandie Egley and Financial Administrator Ricardo Luckow told the public and press today that the latest budget projections show the county is facing a $2 million cash-flow deficit this year. The announcement left other elected officials scrambling to figure out how a budget they believed was balanced could now be so deeply in the red.
Commissioner Egley said during a public work session that the county is in a "desperate situation" because of the projected $2 million deficit, and that the Board needs to inform the county's department heads about the severity of the problem.
"So, with that, the spending has to stop in some way, I'm not sure how to do that," said Egley. "We need to start brainstorming on how we are going to make it by the end of the year and still give out paychecks."
Financial Administrator Luckow reiterated Egley's dire warning, although there was very little discussion about the actual cause of the crisis.
"I have no idea what [Financial Administrator Luckow] is talking about," Commissioner Tony Amadio told the Beaver Countian in an interview following the meeting. "I didn't say a whole lot today because I didn't know where he was getting those figures from."
Commissioner Egley told the Beaver Countian that she attributes a large part of the projected deficit to collateral consequences from a ballooning heroin epidemic.
"It's a stew of things that are out of control," said Egley. "Spending by elected officials' offices like the number of autopsies being performed by the Coroner, increases with Children and Youth Services, there's a multitude of disastrous hits that the budget has taken […] I would say that the heroin epidemic is a big portion of where this all stems from, because you have parents who are not stable and can't provide good environments for their children, you have the jail who is getting more inmates and when they come in they are sick, there are so many things directly related to that issue. We have new methadone clinics that we're funding; there are grants that pay for some of this but all of those grants require contributing money from the county's general fund […] The services for the needy are just killing us in the budget."
Commissioner Tony Amadio said he believes Commissioner Egley and Financial Administrator Luckow failed to take into consideration the money that will be saved this year from a refinancing of bonds, and that the two needlessly sounded an alarm about a looming budgetary crisis that is not real.
"They're refinancing the bond, that should bring another $2 million in, maybe $3 million, so I don't know where they're coming from," said Amadio. "Yes, there are more costs related to the heroin epidemic, but it doesn't have that direct of an effect on our budget as it does on the state and federal budgets. We're talking about a $229 million county budget give or take, these things are de minimis when it comes to that big picture."
Commissioner Egley conceded that during her public remarks she had not included projected savings that are possible from bond refinancing, and once those become factored in, the county may actually end the fiscal year well into the black.
"But we're forced to refinance bonds just to make ends meet, we can't keep doing this," Commissioner Egley added.
Commissioner Amadio said he is frustrated by the statements made by Egley and Luckow during today's meeting, especially in light of the tax increase imposed this year.
"To me it's all reminiscent of the last big supposed deficit," concluded Amadio.
County Controller David Rossi told the Beaver Countian that an external audit confirmed there was a large budget deficit last year, but he does not believe there will be one this year based on current figures.
"My office independently ran a budget analysis on August 10th and did not see any budget shortfall for this year," said Rossi.