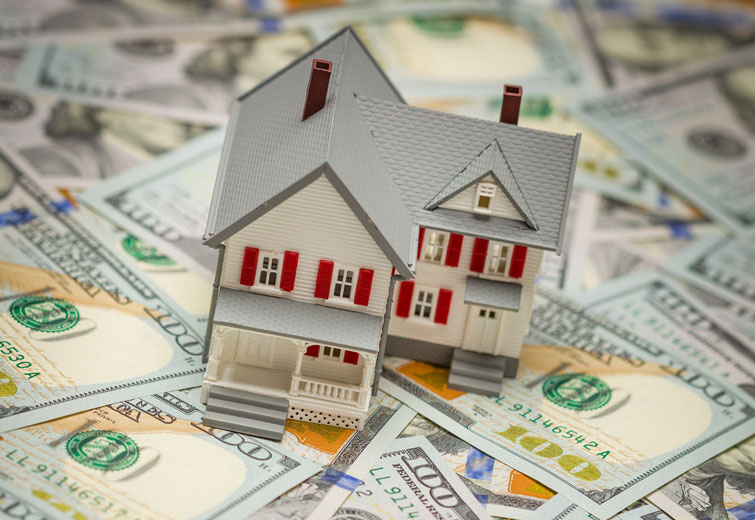 The Assessment & Tax Claim Office uses an antiquated software application to assess the values of properties in Beaver County. Newer homes are being assessed at a lower percentage of actual market value than older homes, and home owners in some of Beaver County's wealthiest neighborhoods are paying a lower percentage of their house's true value in property taxes than those living in some the County's poorest communities, an investigation by the Beaver Countian has revealed.
The Assessment Office currently uses a proprietary software program written in 1982 to determine the values of all newly constructed homes in Beaver County. Information about a house's construction, including square footage and building materials, is entered into the application which then takes into consideration the value of the land the home is sitting on (based on data from 1982) to generate an assessed value which the home's property taxes are calculated from.
"In order to maintain uniformity we are required to use the same program to calculate the assessed values of homes built today that was used in 1982 during the last county-wide reassessment," Chief County Assessor Michael Kohlman told the Beaver Countian. Although the antiquated software maintains uniformity, it falls far short of creating fair assessments of new properties.
Kohlman acknowledged there are large disparities between the assessments of newly constructed homes and older ones. "Homes built today have many amenities that just didn't exist in 1982 and the software can't take those into consideration when determining a home's value […] The year the house was built doesn't make any difference either, the system thinks all houses in Beaver County were built in 1982," said Kohlman. "Ultimately higher valued properties are treated more favorably when assessed."
But it's not just the year a home was constructed that can lead to disparities in assessed value, the community in which a house sits has also become a considerable factor in how favorably the software treats an assessment. Back in 1982 the J&L Steel Mill was still fully operational with land in Aliquippa at a premium (the mill shuttered in 1985), Beaver Falls was a booming business district, and the Medical Center in Brighton Township had only been open for 2 years with large swaths of land in the area still undeveloped. The software program used by the Assessment Office still calculates the values of homes based on a reality Beaver County hasn't seen in decades.
Data obtained by the Beaver Countian from the Pennsylvania Tax Equalization Board shows the assessed value of an average home in Aliquippa is approximately 39.11% of what a buyer pays for it when it goes up for sale. In Beaver Falls the assessed value is a whopping 43.44% of what a home is actually worth in the open market. Compare those numbers to Center Township where houses have assessed values of only 26.58% of what they're worth, or Beaver Borough where houses are assessed at just 22.5% of their actual value, and the disparities between the County's wealthy and struggling communities become stark.
"Sales prices of homes don't relate to assessments," said Kohlman. Assessed values are determined solely by that bit of software programmed in 1982, leaving some of the county's poorest residents to pay taxes on a larger percentage of their home's market value than some of the county's richest.
County Officials tell the Beaver Countian the only way to legally resolve that disparity would be to initiate the first county-wide reassessment in 32 years. Officials estimate the cost to the county of such an undertaking could reach $8 million.
While there may never be the political will to voluntarily take on such a task, the time may come when Beaver County is forced to reassess. Pennsylvania State Law limits tax rates for 4th Class Counties like Beaver County to 25 mills — the County's tax rate is already set at 22 mills which hasn't seen an increase in years. County Commissioners already concede that sooner or later a tax increase is inevitable with little room before the legally mandated cap is reached. Once that occurs, the only way to raise additional revenues will be through a reassessment.
Pennsylvania Law limits the amount of additional revenues a county can generate through a reassessment to just 5%; as the calculated property values rise, the actual millage rate paid by taxpayers would go down following a reassessment. Newer homes in wealthier neighborhoods would likely see the assessed values increase along with the total property taxes they paid, while those living in older homes in poorer neighborhoods would likely see their taxes go down.
How long it may be before Beaver County sees its next reassessment is anyone's guess — several county officials, none of whom wanted to be quoted by name for this report, said they believe it will likely happen within this decade.
An Example Of An Older Home
This modest little home in Aliquippa was constructed in 1949 and recently sold for $37,900.00. It sits on 1/10th of an acre and has a fair market value assessed by the county of $38,500.00 — more than $600 than it actually sold for.

Imagery © Google
An Example Of New Construction
This home (belonging to the son and daughter-in-law of County Treasurer Connie Javens) in South Beaver Township sits at the end of a long private drive on a sprawling 16 acre wooded lot. It was constructed in 2010 and has a fair market value assessed by the county of just $213,200 — a fraction of what it would bring if put up for sale.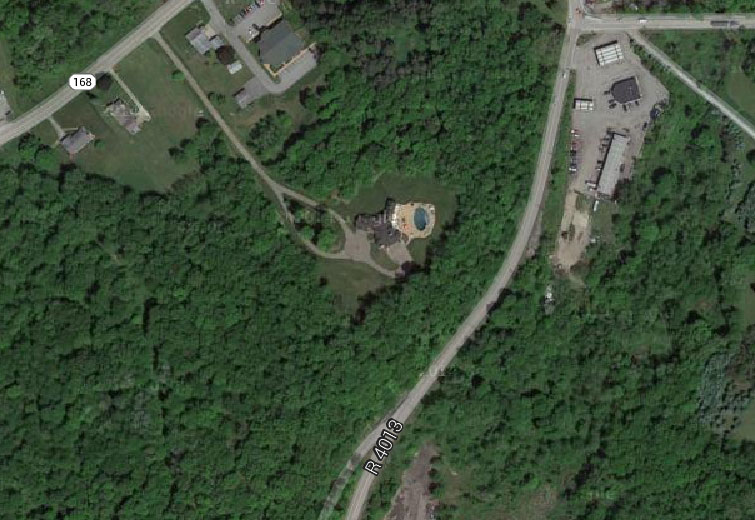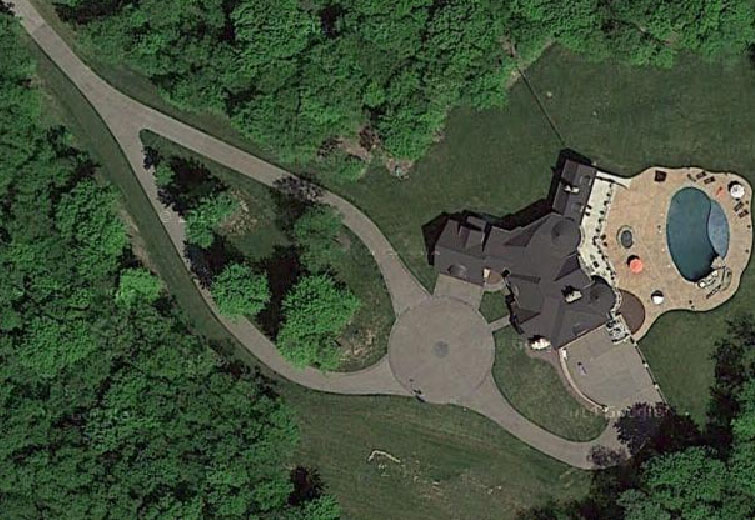 Imagery © Google