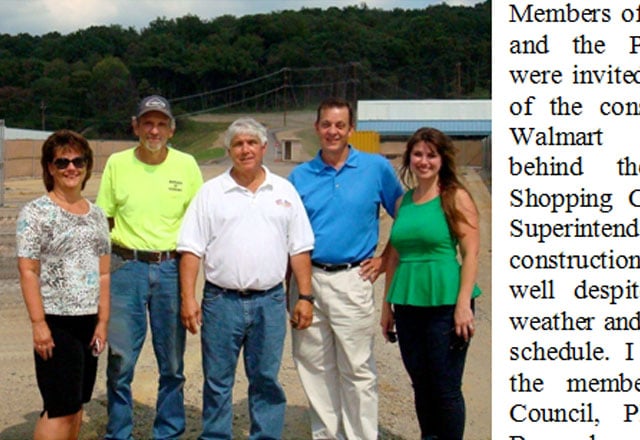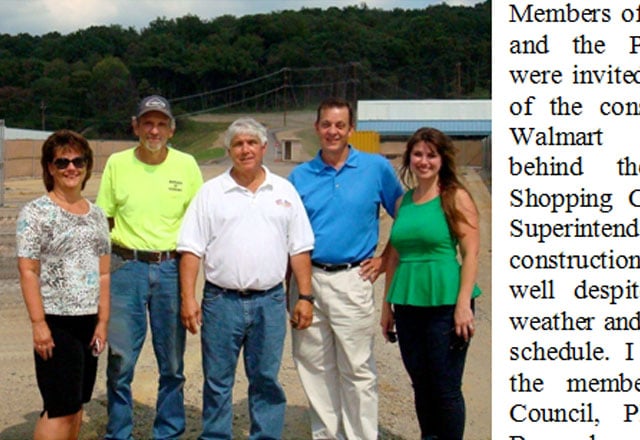 An Economy Borough Councilwoman attempted to have a photo of herself slated to appear in the town's taxpayer subsidized newsletter altered with graphics editing software, internal emails reveal.
Emails obtained by the Beaver Countian sent between Economy Borough Council members supported by the Bipartisan Committee For A Better Economy Borough and Borough Manager Randy Kunkle, detail the groups' plans for the community newsletter sent out to residents this month. Councilwoman Michelle Lapinski asked Kunkle to switch out a photo in the newsletter to one that had been digitally edited by Council President Larry Googins. The photo was to accompany an article about a new Walmart being built in the town.
Councilwoman Michelle Lapinski's husband, Richard Lapinski, is under criminal investigation by the District Attorney's Office over allegations of election law violations stemming from his role as Treasurer of the Bipartisan Committee.
In an email dated September 5th from Michelle Lapinski to Randy Kunkle, the Councilwoman writes "Larry [Googins] is going to send u another article & pic which he photo shopped me per my request. Please make sure u use that one!"
Photoshop is an advanced graphics editing software used for post production work on photographs.
A final draft of the community newsletter was then sent out on Friday, September 6th, between Council persons Tom Fetkovich, Larry Googins, Michelle Lapinksi, and Courtney Barthelemy, to the Borough Manager, that included the altered image of Lapinski.
But on September 8th, another email was sent out from Council President Larry Googins to Manager Kunkle, indicating the photo would probably be removed. "Courtney [Barthelemy] is now having second thoughts about the picture in the Walmart article," wrote Googins. "So I removed the picture (see attached) in the revised version. Michelle [Lapinski] is going to talk to her on Monday."
The final newsletter sent out to Borough residents included just a stock photo of a Walmart building, omitting the altered photograph.
The emails also reveal an apparent effort by the Bipartisan Committee supported council members to exclude other members from the newsletter's cover. An email dated August 29th from Councilwoman Michelle Lapinksi shows her instructing the Borough Manager to wait in notifying opposition members about the site visit until the morning their photo was scheduled to be taken.
"Ok. Let Larry [Googins], Don [Sivy], Courtney [Barthelemy], Tom [Fetkovich] know today. We should meet at the Boro building @ 12:15," wrote Councilwoman Lapinksi. "Then tomorrow morning call Gary [Bucuren], RJ [Burns] & Jim Bluming & let them know we are going to visit the site & if they want to go to be at the Boro bldg @ 12:15."