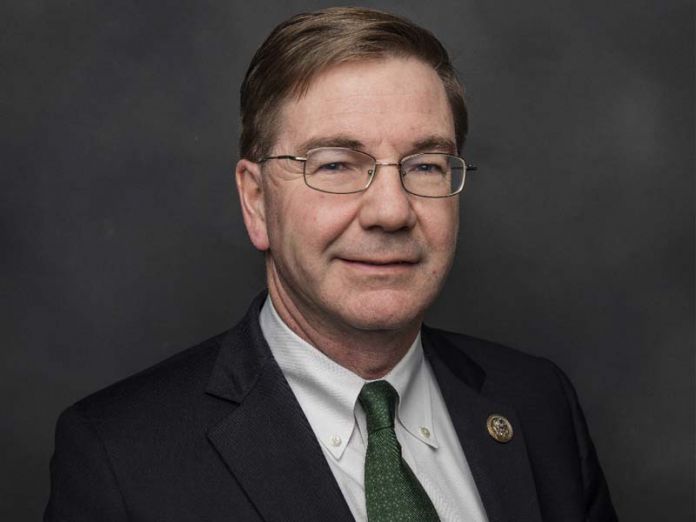 Congressman Keith Rothfus (R-12) has been selected to serve on the House Judiciary Committee for the remainder of the year. Ruthfus represents all of Beaver County, and parts of Allegheny, Cambria, Lawrence, Somerset, and Westmoreland Counties.
"I am honored that my colleagues selected me to serve on the Judiciary Committee," said Congressman Rothfus. "I will use this position to protect and advance Americans' safety, freedom, and prosperity. Furthermore, I am eager to work with my colleagues on passing legislation that secures our border, and attacks the opioid epidemic still plaguing communities across Western Pennsylvania and the nation."
The United States House Committee on the Judiciary is tasked with providing oversight for the administration of the federal courts and federal law enforcement agencies. It is also responsible for impeachments of federal officials.
Committee Chairman Bob Goodlatte (R-VA) touted Rothfus' experience in the private sector in welcoming him to the committee.
"Keith previously served on the House Judiciary Committee and helped advance our pro-growth agenda focused on economic opportunity, prosperity, and freedom for all Americans," said said Chairman Goodlatte. "Keith's experience in the private sector helping small businesses expand and create jobs for Americans will be invaluable once again to the Committee. I look forward to working with Keith for the remainder of this year to advance the Committee's agenda."
Congressman Rothfus' 12th District will be shifting to the new 17th District covering Beaver County, the northern and western parts of Allegheny County, and a portion of Cranberry Township. Rothfus is running unopposed in the May 15th Republican primary for the seat. Democrats Conor Lamb and Ray Linsenmayer are competing in the Democratic primary to face Rothfus in the fall.