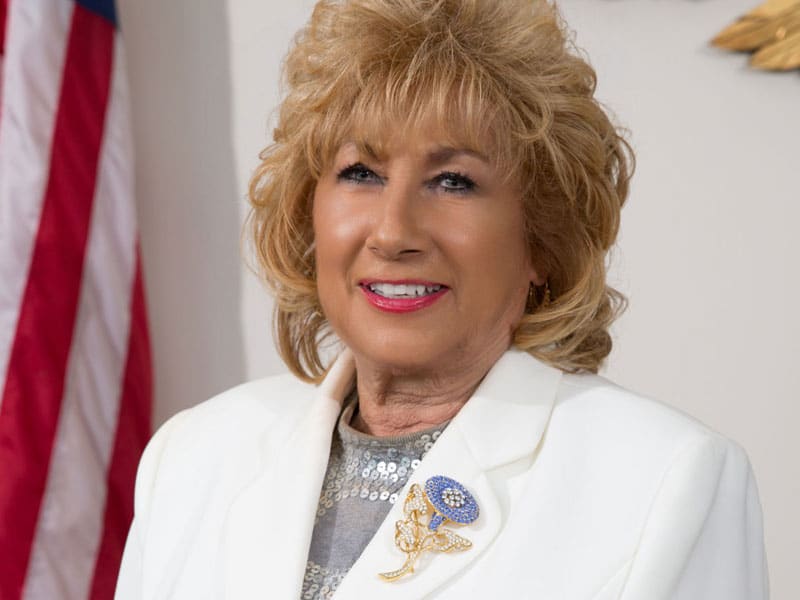 The Board of Commissioners says that Treasurer Connie Javens will be in charge of tax collections next year after all, as a result of the county's law department finding a resolution from the 1850s granting her office the legal authority. Commissioners Dan Camp and Sandie Egley say next year will be the final year the Treasurer's Office will be collecting taxes, with the Republican majority already laying the groundwork for a new county department of tax collections.
Commissioners took over the printing of tax bills this year after Treasurer Javens told the Board she would refuse to do so unless they allowed her to hire two employees. That work has been completed by the Board, which has now turned the reins back over to Javens for the mailing of bills and collection of tax payments — Egley and Camp had originally said the Commissioners would be in charge of tax collection next year.
Commissioners Camp and Egley said a resolution passed by the Board of Commissioners in 1851 that was just rediscovered by the county Solicitor grants the Treasurer's Office legal authority over tax collections, something the Board will now be working to change for the 2018 tax season.
"There is simply not enough time now to responsibly write and adopt a new county resolution and develop a tax office to start collecting taxes in two weeks," said Egley. "[Commissioner Dan Camp] and I are in agreement, we are going to be making major changes in the way the county does business after this and that includes removing the authority for tax collection away from the Treasurer."
Commissioner Camp said that along with the discovery of the historic resolution, employees in Javens' office filed a grievance through their union complaining that tax collection work was being taken away from them — another legality that will need to be worked through by the Board moving forward.
"We are fully committed to doing this in the most financially responsible way possible for the taxpayers of Beaver County," said Camp.
Commissioner Egley said the public should not be confused into thinking that Treasurer Javens has in any way become more cooperative with the Board of Commissioners.
"Connie Javens went on WBVP radio today saying she has been working with the Commissioners when in fact she has not," Commissioner Sandie Egley told the Beaver Countian. "We took her name off of the tax bills so they were no longer made payable to her, she added her name back on without authorization, we took her name back off and made sure she couldn't change it again. The Board of Commissioners printed all of the tax bills. A machine in her office is being used to fold the bills and she will be in charge of tax collections for one final year because of this resolution that was found."
Commissioner Dan Camp had reported Javens' "tampering" with the tax bills to the District Attorney's Office last week.
Commissioner Egley said although Treasurer Connie Javens' name is no longer printed on the bills and checks will no longer be made payable to her, taxpayers will still be seeing her name on the envelopes that notices will be arriving in.
"The envelopes were already printed by her and she has her name all over them, and I mean all over the place," said Egley. "It's inappropriate and it's nothing but political propaganda for her and that is not going to happen again next year either. But the Board of Commissioners decided we can not waste taxpayer's money by throwing all of these envelopes away and having them reprinted, so this is the way it has to be this year even though none of us like it."